Real Estate Expert Becomes Florida's First Hispanic Lieutenant Governor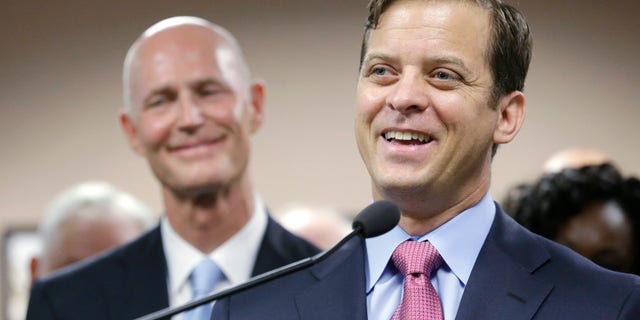 For the first time, Florida has a Latino in one of the top two spots in state government.
Florida Gov. Rick Scott announced Tuesday that he had chosen Carlos Lopez-Cantera, who was born in Spain and came to the United States when he just one year old, to be his lieutenant governor and running mate for 2014, according to local news reports.
The move to appoint Lopez-Cantera, who is currently Miami-Dade Property Appraiser — an elected position — comes nearly 10 months after former Lt. Gov. Jennifer Carroll abruptly resigned.
Gladly accepting the job offer, Lopez-Cantera called the appointment an "opportunity that could not be ignored, or denied because I'll be representing the entire state."
The 40-year-old Miami Republican served eight years in the Florida Legislature, rising to the position of House Majority Leader from 2010 to 2012. He was elected property appraiser in 2012.
Lopez-Cantera, who was in the real estate business, worked on property tax issues while in the Legislature.
He said that the Scott administration first reached out to him about the position in mid-December. He said he accepted the job only after being assured that it would not be mainly ceremonial, but one in which he'd have a say and a significant role in policy-making.
Lopez-Cantera, who will start his new job on Feb. 3, is expected to give a boost to Scott's candidacy for re-election among younger and diverse voters.
The Miami Herald noted: "Lopez-Cantera will serve as a bridge to Hispanics, who make up the fastest-growing segment of the Florida electorate. He can spread Scott's jobs message in Spanish language media."
He was quoted in the Herald as saying: "I've always done Spanish language media, so that won't be something new," he said. "It's not a prerequisite for the job, but I certainly have no problem doing it."
The Associated Press contributed to this report.
Follow us on twitter.com/foxnewslatino
Like us at facebook.com/foxnewslatino