Poll: Romney and Obama nearly even when it comes to the economy, jobs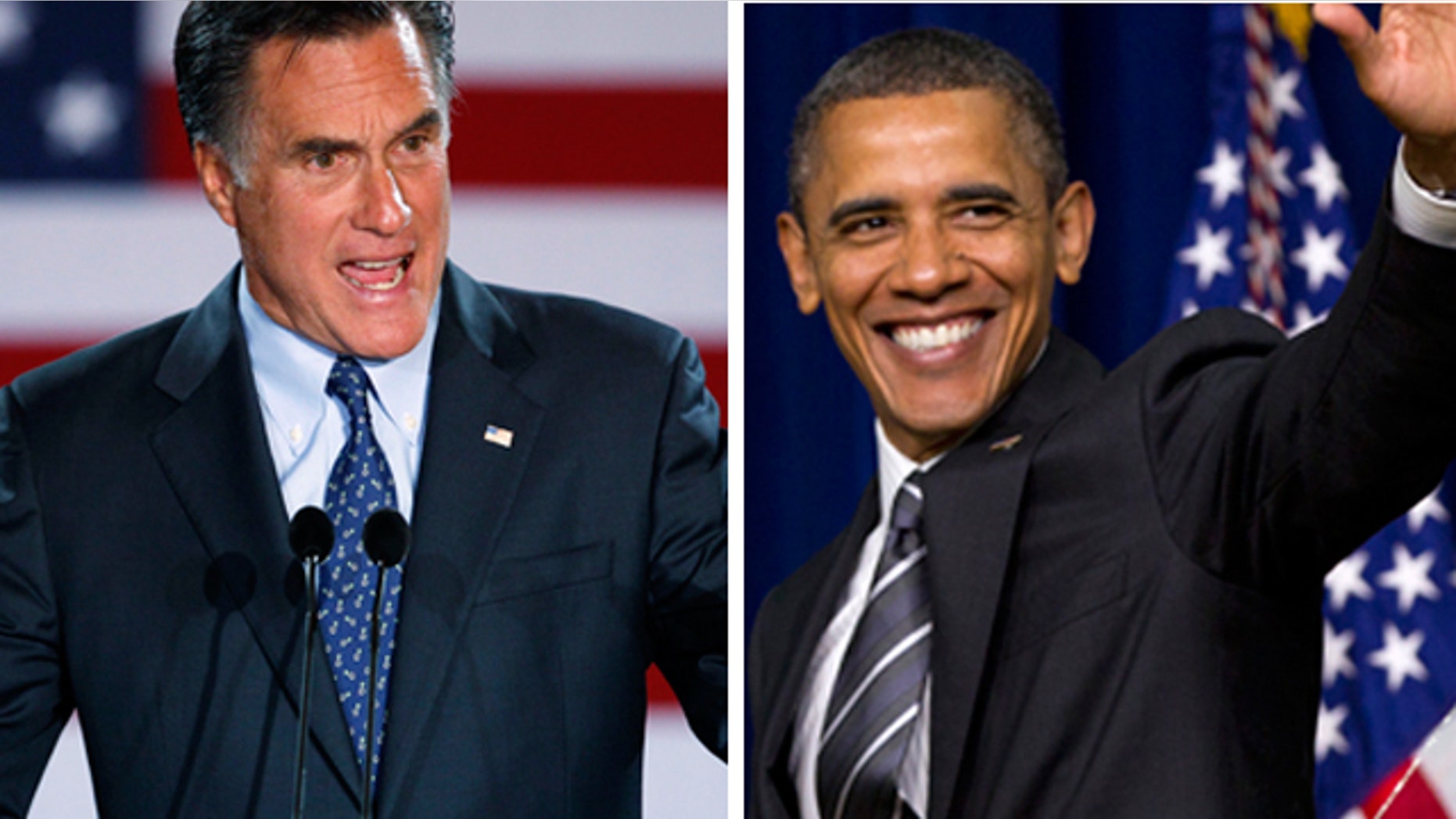 WASHINGTON – President Barack Obama is more friendly, likable and inspiring than Republican frontrunner Mitt Romney, a new poll out Tuesday has found.
However, on two of the most pressing issues of the upcoming election -- the economy and jobs -- the Washington Post/ABC News poll found views were more evenly split between the pair.
Asked who was more friendly and likable, Obama led Romney by a more than 2-to-1 advantage -- 64 percent to 26 percent. Fifty-five percent said the president was more inspiring than Romney (29 percent), and 53 percent said Obama was better at addressing women's issues, to Romney's 34 percent.
After being called a "flip-flopper" for changing his position on a number of key election issues, Romney was found to be much less consistent in his positions, according to the poll, by a 36 percent to 46 percent margin.
Obama also recorded leads of at least 10 points over Romney when it came to his handling of international affairs, protecting the middle class, better understanding of people's economic problems and dealing with health care policy.
On the issue of creating jobs, Obama and Romney were almost evenly matched -- 46 percent to 43 percent -- and when it came to handling the economy Romney was seen to have an advantage of four points over the president -- 47 percent to 43 percent.
The other issues where Romney was seen as better equipped than Obama were handling energy policy and handling the federal budget deficit, with the former Massachusetts governor recording a 51 percent to 38 percent advantage on the latter.
Asked who they would vote for if the election were held today, 51 percent said Obama and 44 percent said Romney. In a matchup between Rick Santorum and Obama, the president would receive 52 percent of the vote to Santorum's 42 percent.
The poll also found 80 percent of people said that Romney's Mormon religion was not a factor when it came to reasons to support or oppose a candidate and 71 percent also said the safme of Romney's wealth.
The poll was conducted by telephone April 5-8, among a random sample of 1,103 adults, with a margin of error of 3.5 percentage points.