Obama renews call for 'Buffett rule' to tax wealthiest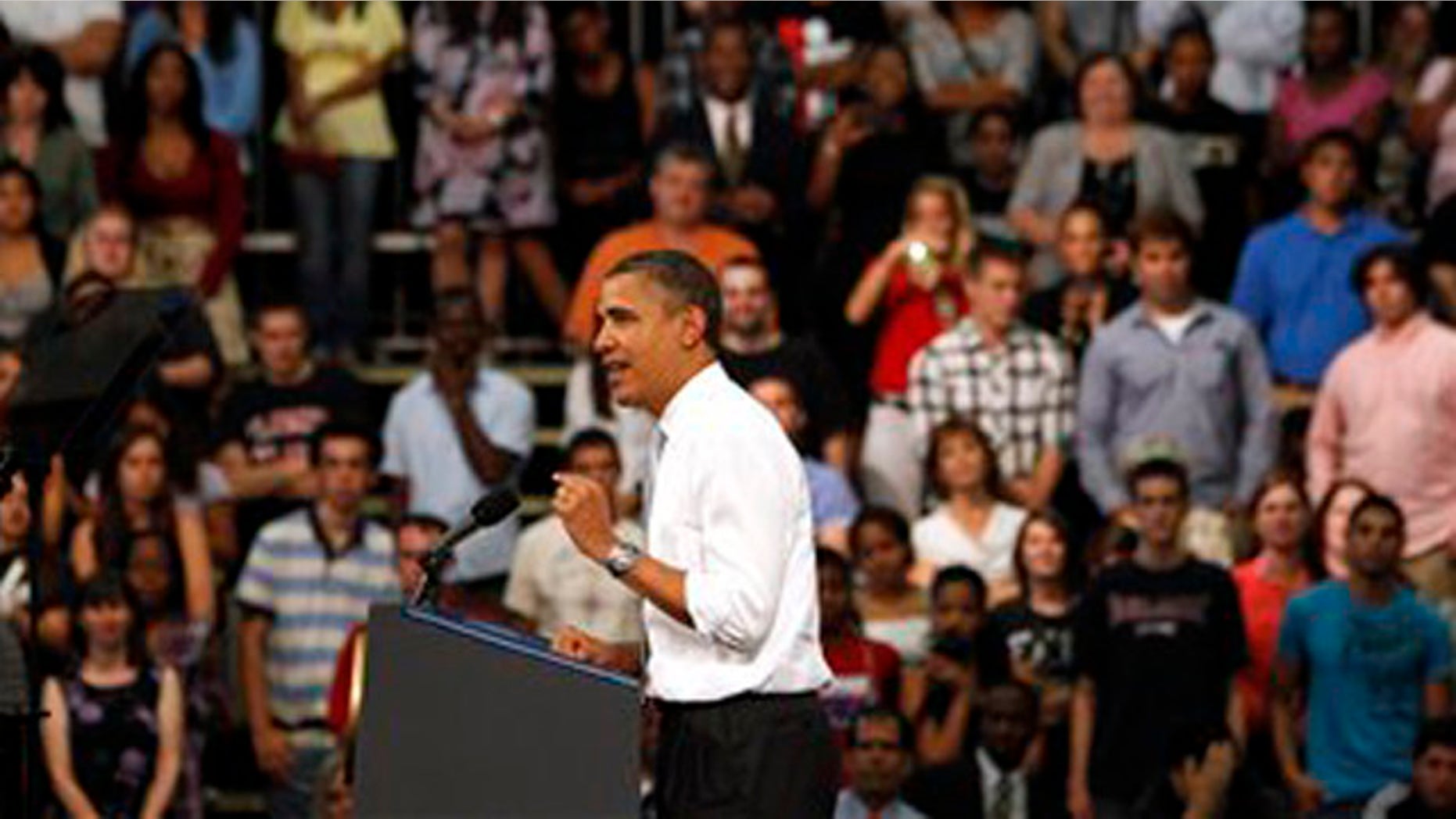 Boca Raton, Fla. – President Obama forged ahead Tuesday his election-year insistence that the wealthiest Americans pay a greater share of taxes, telling Florida college students that everybody must help rebuild the country.
Hoping to draw a sharp contrast with Republican presidential candidate Mitt Romney, Obama gave his support to the so-called "Buffett rule" -- which would change the U.S. tax law so that Americans making $1 million or more would have to pay at least 30 percent of their income in federal taxes.
"Can we succeed as a nation where a shrinking number of people are doing really, really well but a growing number are struggling to get by?" Obama asked students at Florida Atlantic University in Boca Raton. "Or are we better off when everybody gets a fair shot ... and everybody does a fair share?"
The Buffett rule is named after billionaire investor Warren Buffett, who famously said it was wrong for him to being paying a lower tax rate than that levied on his secretary. The country's top earners often get much of their income in capital gains, which is taxed at 15 percent, a much lower rate the tax on large salaries.
Obama's return to the subject is prelude to a Senate vote next week, when the deadline passes for Americans to file their income tax returns. The plan has little chance of passing Congress, but Senate Democrats say the issue underscores the need for economic fairness.
Obama's team has made the Buffett rule a key part of its message, saying it shows clear differences with Romney, who has opposed the plan and faced criticism from Democrats for paying about 15 percent of his income in federal taxes for 2011, mostly on income derived from investments.
Obama said the choice facing voters this November will be as stark as in the milestone 1964 contest between Lyndon Johnson and Barry Goldwater -- one that ended up with one of the biggest Democratic landslides in history.
The president made the comment during a fundraising blitz in Florida, and right before his general election foe was essentially decided.
Republican Rick Santorum dropped out of the presidential contest, making it clear that Obama would face off against Mitt Romney, the former Massachusetts governor.
The fundraising events were expected to raise at least $1.7 million.
Republicans said Obama's tax proposal was aimed at dividing Americans along class lines and gave him an excuse to raise more money for his reelection campaign.
"He can't run on his record so he is coming down here to raise money using taxpayers' funds to do so," said Rep. Mario Diaz-Balart, R-Fla.
In a reception at a gated community in Palm Beach Gardens, Obama said Democrats would ensure the rich pay their fair share, while focusing on investments in education, science and research and caring for the most vulnerable.
By contrast, he said, Republicans would dismantle education and clean energy programs so they can give still more tax breaks to the rich.
Obama did not mention Romney by name, but the economic fairness message was the theme of his day -- and aimed squarely at the wealthy former Massachusetts governor.
The last event of president's day in Florida was scheduled to be large rally-style event in Hollywood, Fla., that was to include a musical performance by singer John Legend, and a fundraising dinner in nearby Golden Beach, Fla.