Oregon's embattled governor says he's not resigning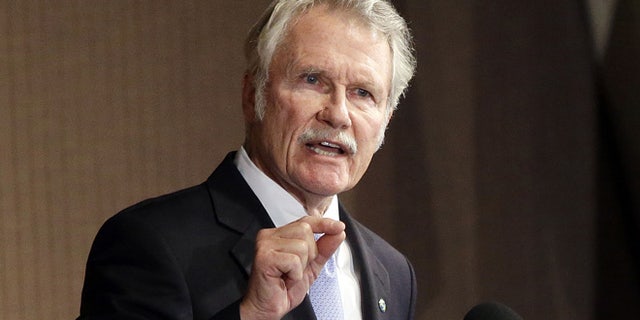 SALEM, Ore. – Oregon Gov. John Kitzhaber says he's not resigning.
Kitzhaber released a statement Wednesday saying he was elected to do his job and intends to continue.
The governor's future was the subject of hours of speculation Wednesday after the woman who would succeed him abruptly returned to Oregon from a conference in Washington, D.C.
Newspaper editorial boards have called for Kitzhaber's resignation over allegations that his fiancee, Cylvia Hayes, used his office to land contracts for her consulting business.
The state attorney general has launched a criminal investigation.
The governor has denied wrongdoing on both of their parts.