Ohio Sen. Sherrod Brown calls for Burger King boycott over Tim Hortons deal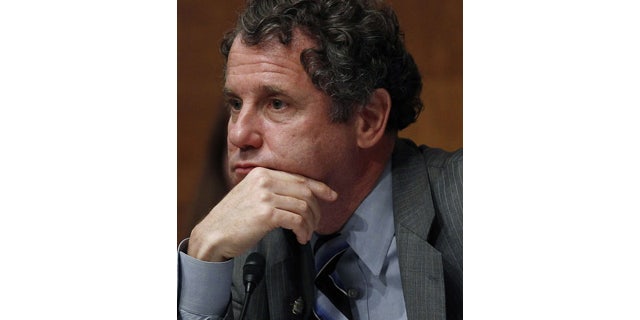 Burger King's plan to buy Canadian donut chain Tim Hortons and relocate to Canada has cost it the patronage of one U.S. senator.
Sherrod Brown, D-Ohio, released a statement Monday calling on consumers to boycott the home of the Whopper after Burger King announced late Sunday that it was in talks to buy Tim Hortons, creating the world's third-largest fast-food company in the process.
Burger King confirmed the deal on Tuesday; as part of the plan, Burger King would relocate its headquarters to Canada, a move that could lower its corporate taxes.
"Burger King's decision to abandon the United States means consumers should turn to Wendy's Old Fashioned Hamburgers or White Castle sliders," Brown said. "Burger King has always said 'Have it Your Way'; well my way is to support two Ohio companies that haven't abandoned their country or customers." Wendy's is based in Dublin, Ohio, while White Castle is headquartered in Columbus.
President Obama and Congress have criticized so-called "tax inversions" because they mean a loss of tax revenue for the U.S. government.
White House spokesman Josh Earnest wouldn't comment on Burger King's announcement on Monday, but said the president generally believes it's unfair for companies to pursue a tax inversion merely to pay less in taxes. The Obama administration is considering executive steps it could take to de-incentivize inversions.
Burger King isn't the first company to face fallout over a tax inversion. Big U.S. companies, including pharmaceutical AbbiVie and Valeant Pharmaceuticals, recently have pursued tax inversions to cut their costs. Earlier this month, Walgreen abandoned plans to pursue a tax inversion after negative publicity about the planned move.
It's not clear exactly how much a combination with Tim Hortons would reduce Burger King's tax costs. A recent report by accounting firm KPMG found that total tax costs in Canada are 46.4 percent lower than in the United States.
The Wall Street Journal reported late Monday that about 25 percent of Burger King's proposed takeover was being funded by Warren Buffett's Berkshire Hathaway firm. The Journal also reported that the takeover could be announced later this week.
The Associated Press contributed to this report.