'Office' Spoof Casts Reid as Congressional Michael Scott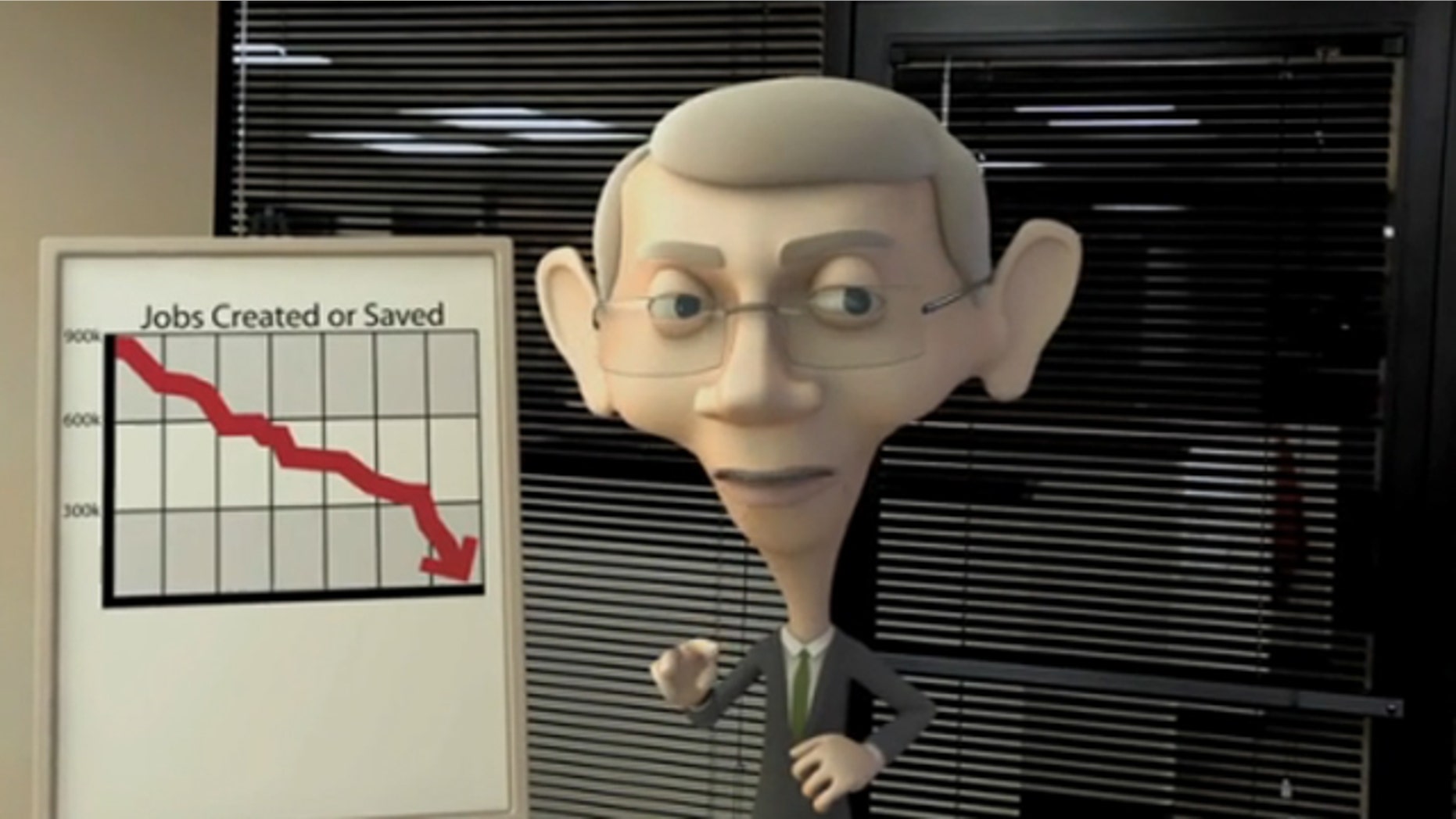 A new Republican video is out that uses a spoof of "The Office" to cast Senate Majority Leader Harry Reid as the congressional version of bumbling boss Michael Scott.
Complete with a mock theme song and opening, the web video posted by RightChange.com depicts computer-generated co-workers trying to cope with the antics of Democratic leaders like Vice President Biden and Reid.
As with other videos posted by the political group, the dialogue consists of best-of quotes from the star characters. In one scene, the Reid version of Michael Scott gives his employees a pep talk in front of a graph reflecting plummeting jobs numbers. He instructs them, "Today is a big day in America. Only 36,000 people lost their jobs today which is really good" -- a declaration he made in March.
The video occasionally cuts to an "Office"-style interview, in which an office assistant says the senator "may be a little out of touch."
RightChange.com, founded in 2008, claims to have more than 200,000 supporters. It plans to push the web video spoof on Facebook.
Reid is facing conservative Republican candidate Sharron Angle in November. Polls show Reid leading Angle by a hair, but Reid's campaign is trying to beat back the competition by casting her as radical and unqualified. In an interview with Fox News, Reid used a baseball analogy to describe voters' choice in November.
"If you're a coach and you want to take somebody out of the game, you should put someone in who is just as good if not better," he said.