Obama's State-of-the-Art Tour Bus Made in Canada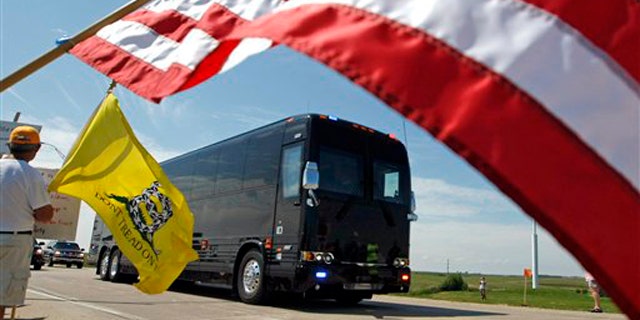 NEWYou can now listen to Fox News articles!
WASHINGTON -- President Obama is barnstorming the heartland to boost U.S. jobs in a taxpayer-financed luxury bus the government had custom built -- in Canada, The New York Post has learned.
The $1.1 million vehicle, one of two that Quebec-based Prevost sold the government, has been tricked out by the Secret Service with state-of-the-art security features and creature comforts.
It's a VIP H3-45 model, the company's top of the line, and is used by major traveling rock bands.
"That's the more luxurious model," Christine Garant of Prevost told The Post.
"When we have the Country Music Awards, we sometimes see a lot of them," she said, noting that Kid Rock, David Lee Roth and Kenny Rogers also have owned them.
Obama's new ride is equipped to carry all the baggage a president needs -- including the "football" that allows him to remotely control U.S. nuclear weapons.
Click here to continue reading at The New York Post.