Obama's Reversal on 'Indigenous Peoples' Rights Stirs Concern Over Legal Claims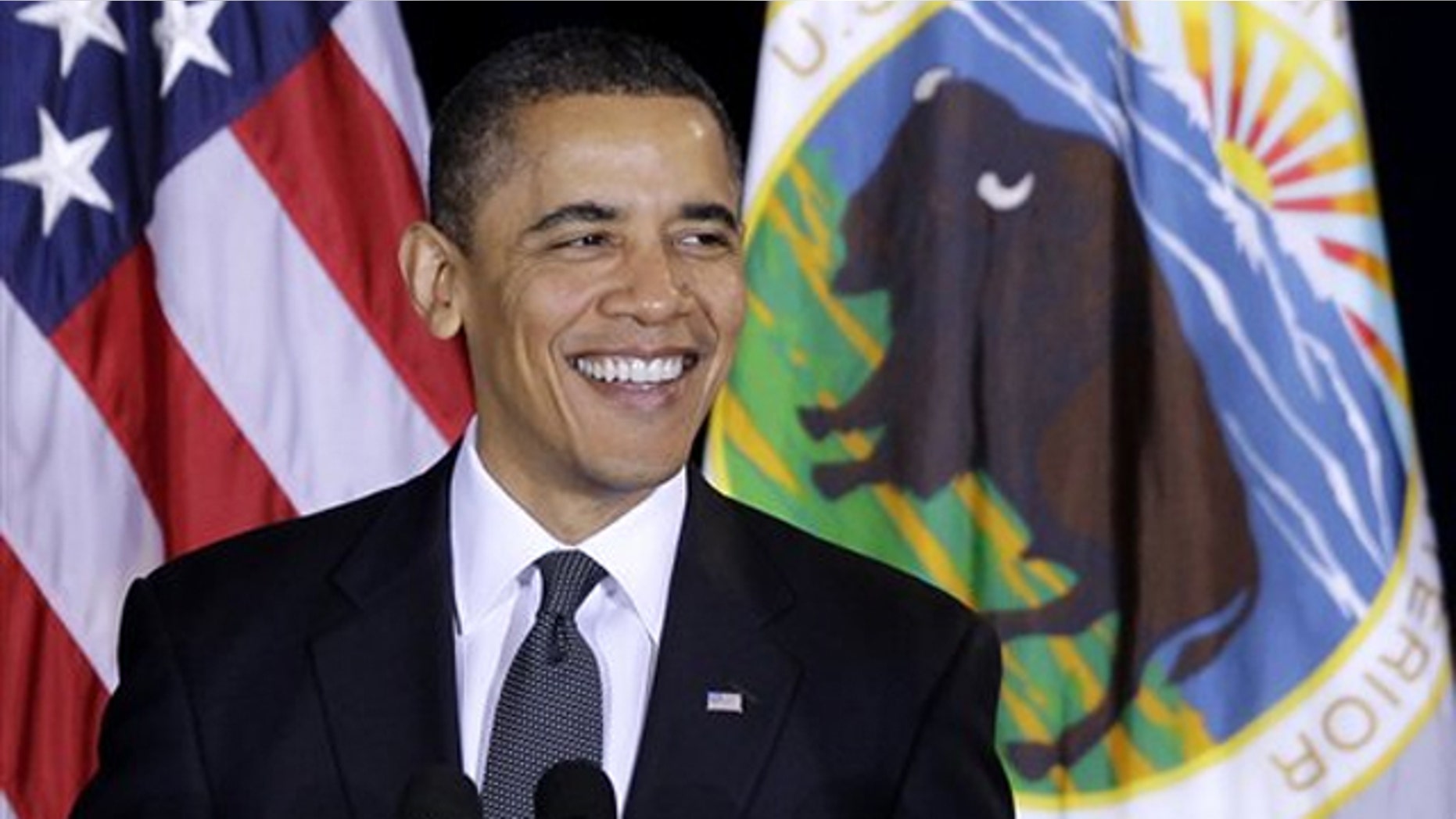 President Obama's decision last week to reverse U.S. policy and back a U.N. declaration on the rights of "indigenous peoples" has touched off a debate on whether the move could boost American Indian legal claims over the ills they suffered dating back to the colonial period.
The president announced his decision at the White House Tribal Nations Conference last week, making the United States the last nation to endorse the statement -- the Bush administration had opposed it since it was adopted in 2007. American Indian advocacy groups cheered the move, finalized after a months-long administration review.
But John Bolton, the former U.S. ambassador to the United Nations, said the "abstract" document -- which in several sections discusses the "right to redress" -- will probably be used to fuel new legal claims. And he predicted the issue would complicate those cases more than it would help either side actually resolve them.
"It's a kind of feel-good document that has so many unclear phrases in it that nobody's really sure what it means when you agree to it," Bolton told FoxNews.com. "It's wrong and potentially dangerous to sign onto a document that you don't fully understand the implications of."
The non-binding U.N. document includes dozens of provisions but generally states that indigenous people should not be discriminated against, should be able to sustain their own political and social systems, and have rights to the "lands, territories and resources which they have traditionally owned" or used.
Those concepts are not radically new. Americans Indians, as demonstrated by a spate of recent settlements, have legal rights to pursue discrimination and other claims against the government. Plus Obama's support for the document follows his signing of a congressional resolution last year that officially apologized to "native peoples" for the "violence, maltreatment and neglect" inflicted on them by U.S. citizens.
However, that resolution included explicit language to ensure it could not be used in the courts. A disclaimer at the end declared that "nothing" in the resolution would authorize or support claims against the United States.
By contrast, several sections in the U.N. document explicitly outline those rights. One article in the middle of the declaration states that indigenous peoples can be entitled to "restitution" for land and resources that were damaged or confiscated from them. The document says compensation "shall take" the form of land or resources or even money.
Bolton said plaintiffs will surely try to use this document in court, though it's not supposed to carry the weight of law.
"Hopefully most judges will say it's not binding," he said. "But there are enough judges who couldn't care less about strictly applying the law."
The administration has not glossed over that aspect of the declaration.
A detailed document released by the State Department underscored the importance of the "redress provisions," saying the government would continue to work with American Indians to accommodate their territorial rights.
"While the declaration is not legally binding, it carries considerable moral and political force," the State Department said in a written statement last week.
The U.S. consented to the document after Australia, Canada and New Zealand -- the other lingering hold-outs -- similarly dropped their opposition. Amnesty International called Obama's announcement a "tremendous and long-overdue victory for American Indians in the U.S."
Armstrong Wiggins, director of the Indian Law Resource Center's Washington, D.C., office, said the declaration has been in the works since the early '80s. He described it as an important "moral statement" meant to improve relationships between indigenous communities and their government.
"We're still struggling to overcome our marginalization," Wiggins told FoxNews.com, explaining how governments and companies over the decades have taken from them both their resources and their environment.
He said compensation may still be in order as the tribes negotiate with the government, given that their rights to land and resources are of paramount concern. "We are not saying that native people are going to take back New York City," Wiggins added.
The Obama administration, though, has demonstrated an interest in settling claims from American Indians and other groups when possible. On top of the so-called Pigford settlement, which recently awarded $1.2 billion to black farmers who claimed they were cheated out of loans by the Agriculture Department, Obama earlier this month signed a law authorizing $3.4 billion to address American Indian claims in a case known as Cobell.
In that case, the plaintiffs had accused the Interior Department of bilking 300,000 American Indians out of revenue from oil, gas and other resources. Obama noted last week that the settlement fund also includes money to "put more land in the hands of tribes to manage or otherwise benefit their members."
A separate $760 million settlement closed a discrimination case against the Agriculture Department similar in nature to the Pigford case. According to the State Department, the Obama administration has so far picked up more than 34,000 acres of land "in trust" for Indian tribes.
That land can be used for housing and other purposes.
The Obama administration maintains that it is bringing some closure to longstanding injustices and trying to strengthen tribal communities in the process. But some worry where the litigation and settlements will end -- on the heels of the Pigford and Cobell cases, a separate pair of discrimination cases filed by Hispanic and female farmers is working its way through the courts.
Agriculture Secretary Tom Vilsack has suggested he wants to "close the chapter" on them as well.
Rep. Steve King, R-Iowa, who has been particularly critical of the Pigford claims process, expressed concern about the potential implications of the U.N. document on indigenous peoples. He said he's curious what "special rights" the document could convey.
Carl Horowitz, a project manager with the National Legal and Policy Center who follows discrimination cases against the federal government, used the r-word -- reparations -- to describe those implications.
"It reflects a global egalitarianism," he said. "It's a shakedown."