Obama's Pick for Afghanistan Commander Warns of Rising Casualties, Stiff Fight Ahead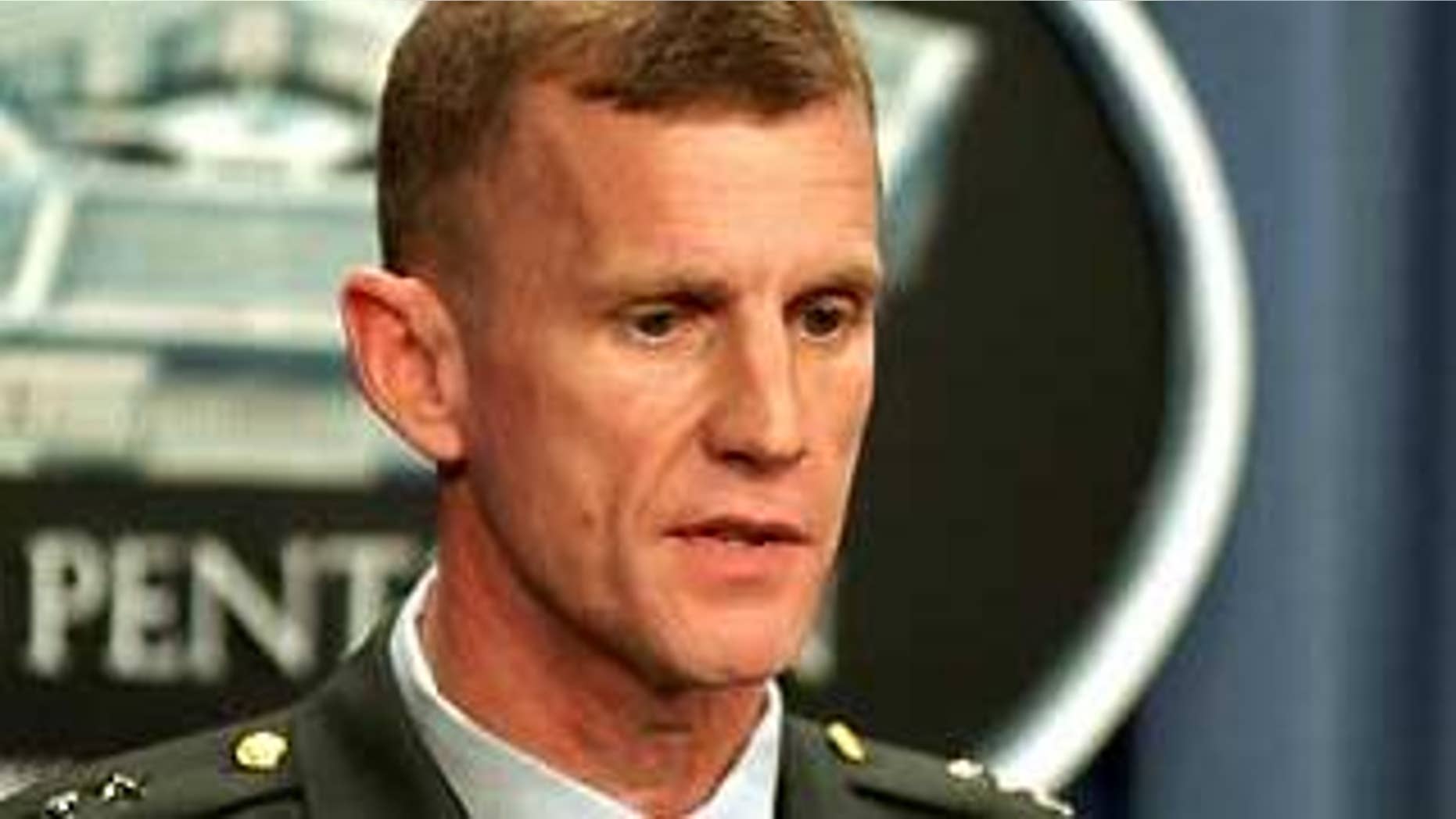 The man the Defense Department has chosen to lead U.S. forces in Afghanistan warned Tuesday that casualties will likely rise as the military escalates its campaign. But Lt. Gen. Stanley McChrystal pleaded for sustained support from Congress and the American people, calling the war winnable.
"We must succeed," said McChrystal, speaking at his confirmation hearing before the Senate Armed Services Committee.
McChrystal, though, described a tough and deadly battle ahead. "There is no simple answer," he said. "Success will not be quick or easy. Casualties will likely increase. We will make mistakes."
He added: "I believe it is winnable, but I don't think it will be easily winnable,"
McChrystal, who would replace Gen. David McKiernan, is a former head of the Joint Special Operations Command and is known as a master of the kind of covert operations and counterinsurgency tactics that are considered essential in the unconventional battlefield of Afghanistan, and increasingly Pakistan.
McKiernan was regarded as more of a classic, conventional commander.
On Tuesday, McChrystal said the United States must "conduct a holistic counterinsurgency campaign, and we must do it well."
He said it is critical to wage the war in a way that minimizes damage and casualties in Afghanistan, where concern over civilian casualties has been on the rise.
"This is a struggle for the support of the Afghan people," McChrystal said.
McChrystal is not likely to face much opposition. But the parents of Army Ranger Pat Tillman want his record carefully considered, saying he covered up the circumstances of their son's death from friendly fire in 2004.
On Tuesday, at the beginning of his testimony, McChrystal expressed his "deepest condolences" to Tillman's family and fellow Rangers. He said he is ready to answer any additional questions on the Tillman matter.
More than 60 American troops have died in Afghanistan this year -- far more than at this time last year, which was the war's deadliest.
By year's end, the U.S. will have 68,000 troops in Afghanistan.
Sen. John McCain, ranking Republican on the Senate Armed Services Committee, said he's concerned the Afghan army is too small.
He said military leaders should consider enlarging it to 200,000 -- far more than double its current size.
"The war there and in Pakistan is one that we can and must win, but for years now we have been fighting without a clear strategy and with insufficient resources and with less than total support of the government of Pakistan," McCain said.
Click here to read more about McChrystal. 
The Associated Press contributed to this report.