Obama's Energy Agenda Under Assault in Congress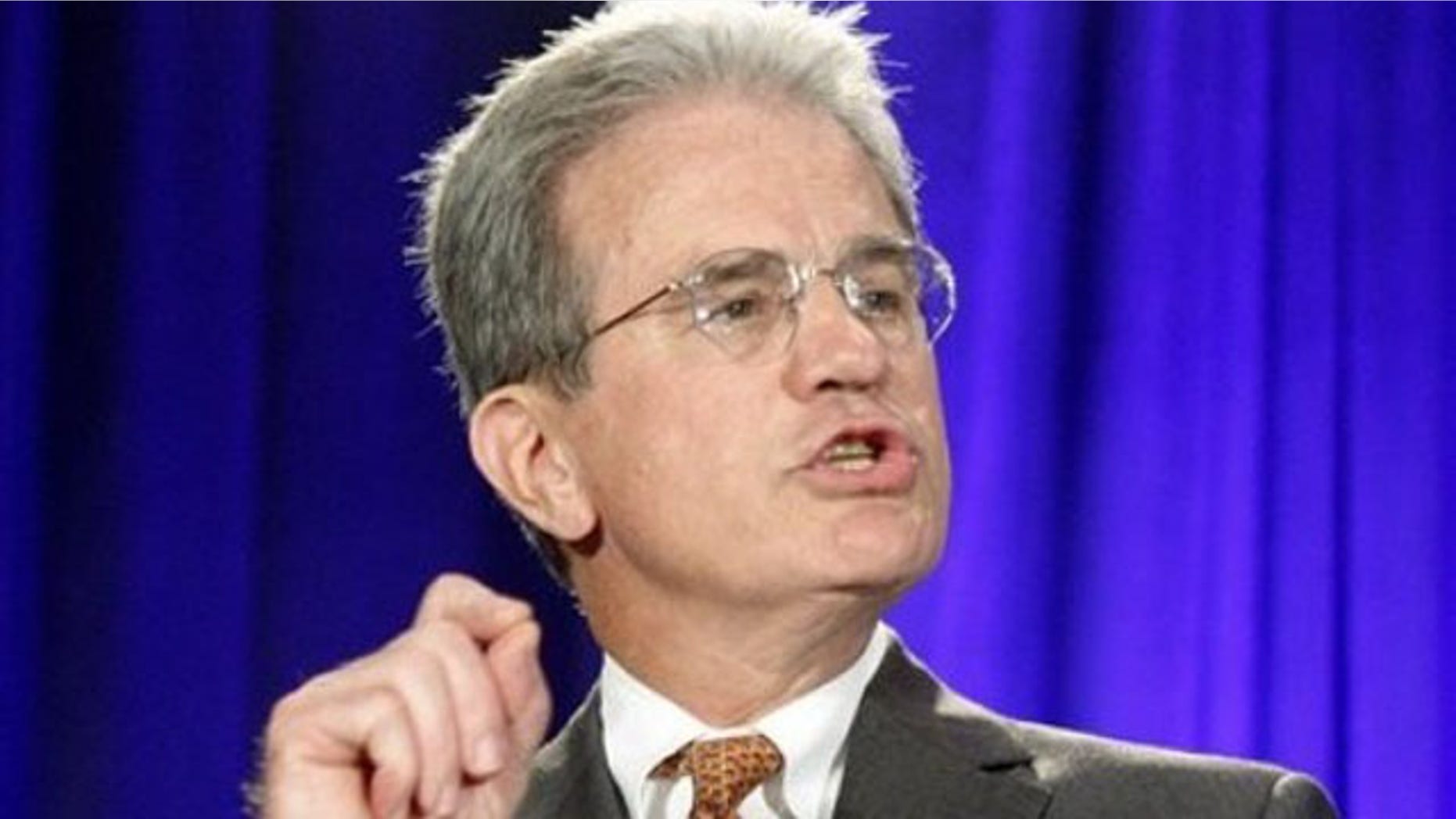 As President Obama encourages the nation to spend heavily on creating a new, green-energy economy, he faces stiff resistance from lawmakers worried about deficits and what the administration's restrictions on existing power sources could do to the already rising cost of energy.
In May, Secretary of Transportation Ray LaHood announced a new focus described by National Public Radio as "turning transportation policy on its head."
Lahood's declaration: that pedestrians and bicyclists should be treated as equals with drivers and that more federal dollars should be devoted to walking and cycling projects. One wonders how his remarks might have been received in Beijing, where the opposite is happening, the ubiquitous bicycle is giving way to the automobile in that country's headlong thrust towards 21st Century industrialization and increased competition with the United States.
The contrast symbolizes the president's dilemma.
In his State of the Union address this week, he called for a re-invention of our energy policy.
"We're telling America's scientists and engineers that if they assemble teams of the best minds in their fields, and focus on the hardest problems in clean energy, we'll fund the Apollo projects of our time."
It is our "Sputnik moment," the president said.
Sen. Tom Coburn, R-Okla., may have brought the president's enthusiasm back down to earth when he quipped there had been lots of "Sputnik" moments in years past, resulting in a lot of "space junk."
Coburn, and so many of the president's other critics contend that much of that "space junk" resides in the push for greener energies.
The U.S. is still overwhelmingly dependent on comparatively cheap fossil fuels for its energy needs. Fossil fuels power 83 percent of the U.S. economy. Any move to limit their use, critics contend, is deeply unwise as the economy tries to scrape itself out of a deep recession and stubbornly high unemployment.
Some point to Spain's experience with green technologies -- one that Obama once cited as a model -- as one example of the president's misquided policies. Researchers at Madrid's Juan Carlos University found that for every renewable energy job that Spain financed , 2.2 jobs were lost. In other words, nine jobs were lost in the broader economy for every 4 green jobs created there.
Here in the U.S., many worry that the same thing is already happening. Since the moratorium on oil drilling in Gulf of Mexico ended in October of 2010, only two new oil and gas drilling leases have been issued by the federal government. And huge swaths of domestic oil rich federal lands have remained off limits to oil and gas exploration and drilling.
Obama's call to re-examine all federal rules for bureaucratic inefficiency earlier this month came only days after his Environmental Protection Agency revoked a longstanding permit for a surface mine in West Virginia, one of the largest coal producers in the nation.
And since his executive order to re-examine the regulatory maze was issued, Obama's regulatory czar, Cass Sunstein reiterated the president's commitment to a congressional panel.
"Any rule that imposes significant costs, we have significant concerns about," Sunstein said. "We will be focusing very closely on the job impacts of new regulations."
But critics wonder if Sunstein's words will be matched by action. In the Obama administration, as in his State of the Union, environmental concerns get high billing. Only days before assuming the post of energy secretary, Steven Chu told the Wall Street Journal, "Somehow we have to figure out how to boost the price of gasoline to the levels in Europe."
Then-candidate Obama told the San Francisco Chronicle in January 2008:
"If somebody wants to build a coal power plant they can, it's just that it will bankrupt them because they are going to be charged a huge sum for all that greenhouse gas that's being emitted."
He was referring to proposed cap-and-trade legislation, which, under the weight of the last Congress' ambitious agenda, fell by the wayside.
University of Virginia political scientist Larry Sabato suggests the president should not try to revive his plan fir global warming fees for carbon emissions.
"He may or may not recognize it, but the fight is over," Sabato told Fox News. "That energy bill as currently constructed has zero chance of passage."
Energy analyst Kevin Book of Clear View Energy Partners says while the tone has changed, the Obama administration's energy message has not.
"If you're a good politician you learn how to speak out of both sides of your mouth," Brook said. "EPA is still tightening on regulations for conventional fuels here in the U.S., and even if we're not explicitly calling for a new law, there's still a very restrictive policy in place that will require some form of intervention."
That intervention is now beginning to happen in Congress, where the Republican-controlled House is commencing its attack on the administration's regulatory structure. Texas Republican Rep. Joe Barton released an opening volley directly at Obama's regulation czar on Wednesday.
"There has been an explosion of regulation and regulation issued in the first year of the Obama Administration," Barton said. "Quite frankly, I didn't see that your organization has done anything to slow that down."
The fact that his scolding came less than 24 hours after the State of the Union address suggest that stronger and more withering attacks lay ahead.