ObamaCare déjà vu? Moderates extracting 'payoffs' for vote on health bill
Even with the Senate health care bill on hold pending the return of a key lawmaker, moderate Republicans already have extracted what critics call "payoffs" from Senate Majority Leader Mitch McConnell in exchange for their support.
Those familiar with the process, even from the other side of the aisle, told Fox News "this is how things get done." But the sweeteners are reminiscent of the wheeling and dealing then-Majority Leader Harry Reid, D-Nev., did to pass ObamaCare, which Republicans criticized at the time.
And just as critics used nicknames like the "Cornhusker Kickback" to blast those ObamaCare add-ons, some are doing the same for the special provisions tucked into the ObamaCare overhaul.
Get ready to hear howls about what critics dub the "Polar Payoff" (for Alaska GOP Sen. Lisa Murkowski); "Bayout Bailout" (for Louisiana GOP Sen. Bill Cassidy); and "Sunshine Sellout" (for Florida GOP Sen. Marco Rubio).
These provisions were added in an effort to win over votes from these senators, Capitol Hill sources told Fox News.
They are as follows:
Polar Payoff -- The revised legislation requires that 1 percent of funds meant to 'stabilize' the insurance market are available to states "where the cost of insurance premiums are at least 75 percent higher than the national average," sources told Fox News. Alaska is the only state that meets this benchmark under the new legislation and would receive $1.82 billion over the next eight years, sources said.  
Bayou Bailout -- Louisiana and Alaska -- and potentially other states -- would benefit from this sweetener. The provision, a major selling point for Cassidy, would tweak the formula so that states that were late to expand Medicaid could get more funding.  
Sunshine Sellout -- Sources said this provision was meant to benefit Rubio's Florida. The tweak would change the way funding is calculated under the "Disproportionate Share Hospital" program, resulting in more money for Florida.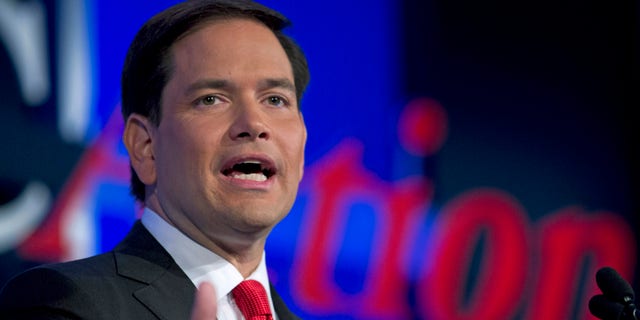 Former Nebraska Democratic Sen. Ben Nelson, who was the beneficiary of ObamaCare's "Cornhusker Kickback" and received considerable GOP scorn at the time, told Fox News on Monday that Republicans are guilty of hypocrisy.
"When roles are reversed, it's humorous," Nelson told Fox News. "Republicans were criticizing Democrats for things done back then, and now, they're engaged in the same thing in order to get the number of votes necessary."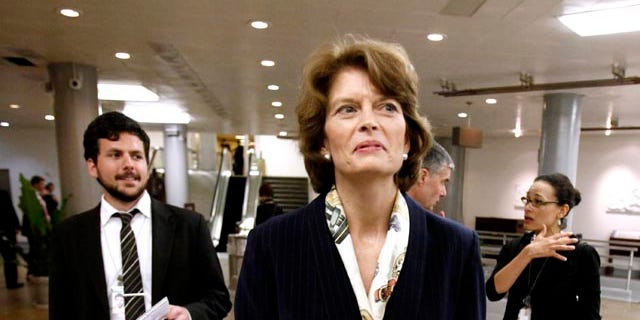 Nelson noted it could become even more necessary to cut deals with moderate Republicans, as Sen. John McCain, R-Ariz., is off of Capitol Hill for at least one week after an emergency medical procedure.
But former chief of staff for Senate Minority Leader Harry Reid, D-Nev., David Krone, said this is just politics.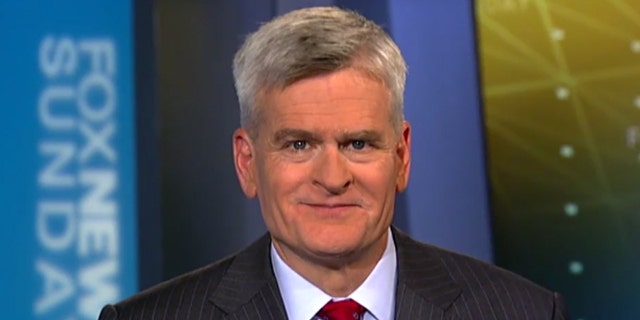 "All politics are local, you have got to let things play out, and we're seeing now that it's a lot harder to operate in sunshine than in darkness," Krone told Fox News. "As far as deals go, the average American doesn't understand them and thinks they're payoffs and a slimy part of the process, but deals like this have been around for centuries."
Krone added: "If you believe the deal enhances the bill, or gets you a vote, then that's what you have to do."
But Krone suggested Republicans are going down the same road as Democrats: "There's nothing wrong by doing it – but let's stop the fantasy of saying it's somehow different from what Democrats did."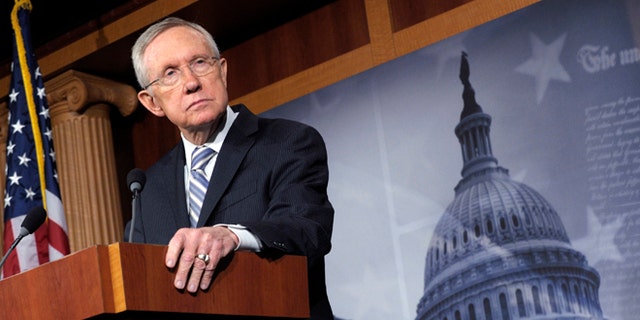 Meanwhile, other moderate senators have been looking for issue-based concessions like funding to fight opioid abuse and additional Medicaid spending. Republican Sens. Murkowski, Dean Heller of Nevada, Rob Portman of Ohio, Shelley Moore Capito of West Virginia and John Hoeven of North Dakota met with McConnell last week to make their requests.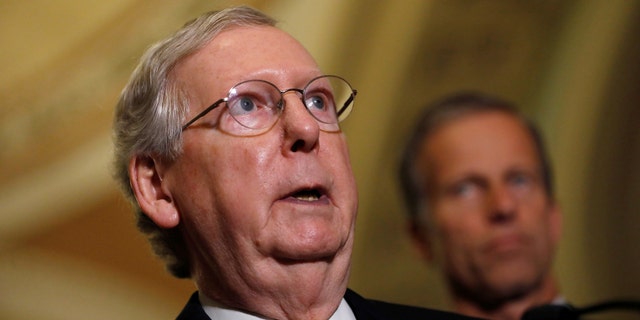 McConnell can't afford any more GOP defections, so deals with moderate Republicans could become the norm in the days and weeks leading up to a vote.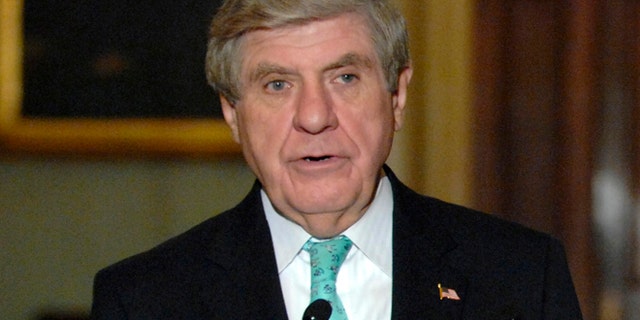 "I do think that Senator McConnell knows what's best, like Reid did, and knows his caucus better than anybody," Krone said, referring back to Reid's ObamaCare deal. "He got everybody to agree on something."
Fox News' Mike Emanuel contributed to this report.