Obama to Meet With Netanyahu Next Week Amid Tension Over Settlements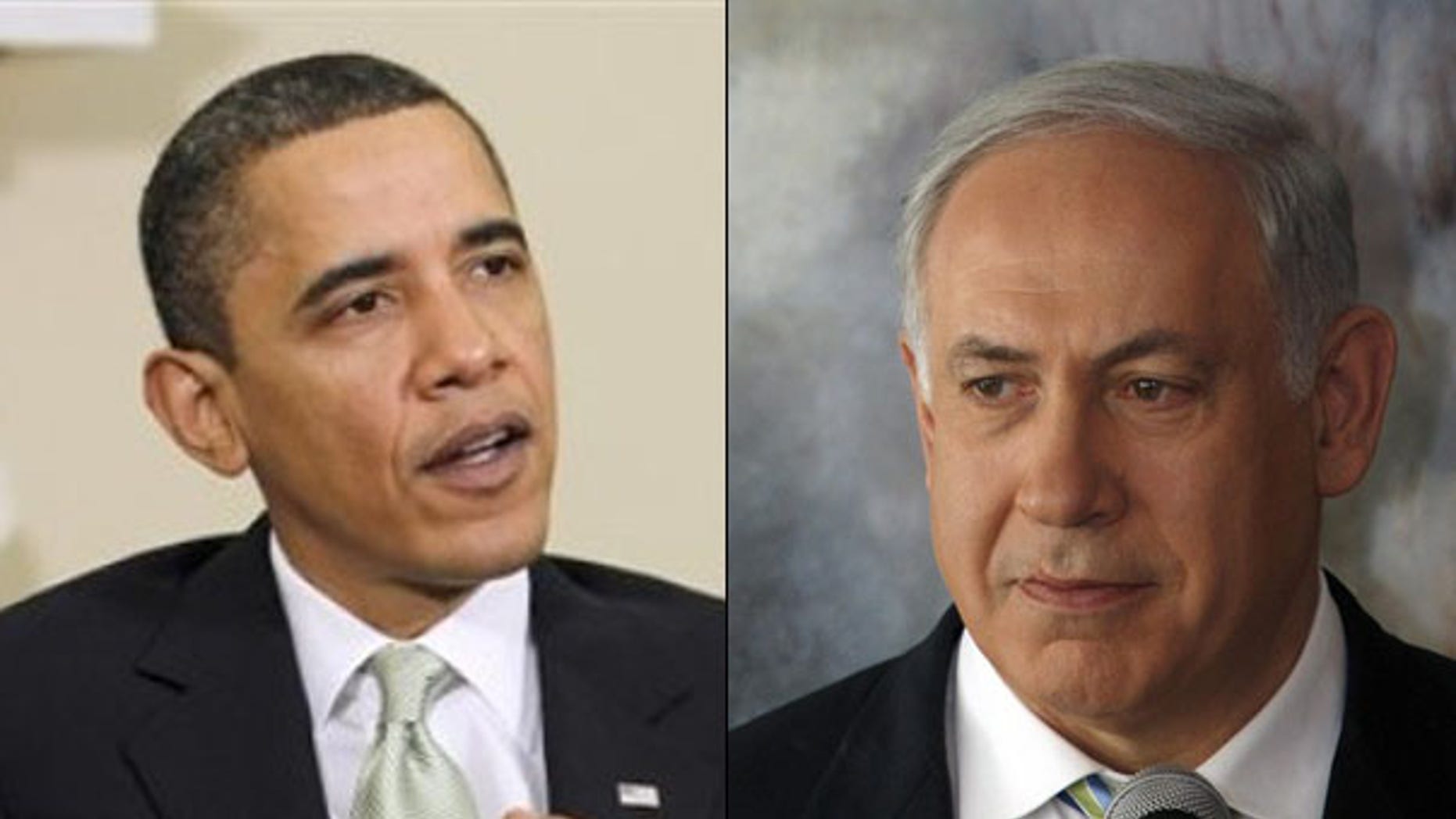 President Obama will meet with Israeli Prime Minister Benjamin Netanyahu on Tuesday, Fox News has learned, as a sharp disagreement over settlements continues to fester.
Israeli sources confirmed that Netanyahu, who will be in the United States for a meeting of the American Israel Public Affairs Committee, will sit down with Obama now that the U.S. president has postponed his trip to Indonesia and Australia in order to work on health care reform.
Obama was initially planning to leave Sunday, putting him thousands of miles away from Netanyahu and eliminating the possibility of a meeting with the prime minister at a time when tensions are at historic highs. But with the trip postponed until summer, the two leaders have a chance to repair the damage done during Vice President Biden's recent trip to the Middle East.
During the trip, a mid-level Israeli official announced a new planning and expansion phase for 1,600 apartments in east Jerusalem. The announcement came as the United States was preparing to guide a new phase of indirect talks between the Israelis and Palestinians and was seen as an affront.
Biden condemned the announcement, as did several top Obama administration officials.
Netanyahu has apologized, but senior Israeli cabinet members have agreed Israel cannot give any concessions on building in Jerusalem during the meeting, Fox News has learned.
While Netanyahu is facing criticism in his country, the Obama administration has faced criticism at home from lawmakers on both sides of the aisle who are concerned the dispute could escalate and that the administration is coming down too hard on a top U.S. ally.
In advance of the top-level meeting, Secretary of State Hillary Clinton has had phone conversations with Netanyahu. The State Department said the prime minister most recently called Clinton Thursday to discuss the peace process -- the State Department announced that U.S. special envoy George Mitchell, who had postponed a trip to Israel following the spat over the apartment construction, will visit this weekend.
Fox News' Reena Ninan contributed to this report.