Obama Releases Online Ad Supporting Coakley; Visit Unlikely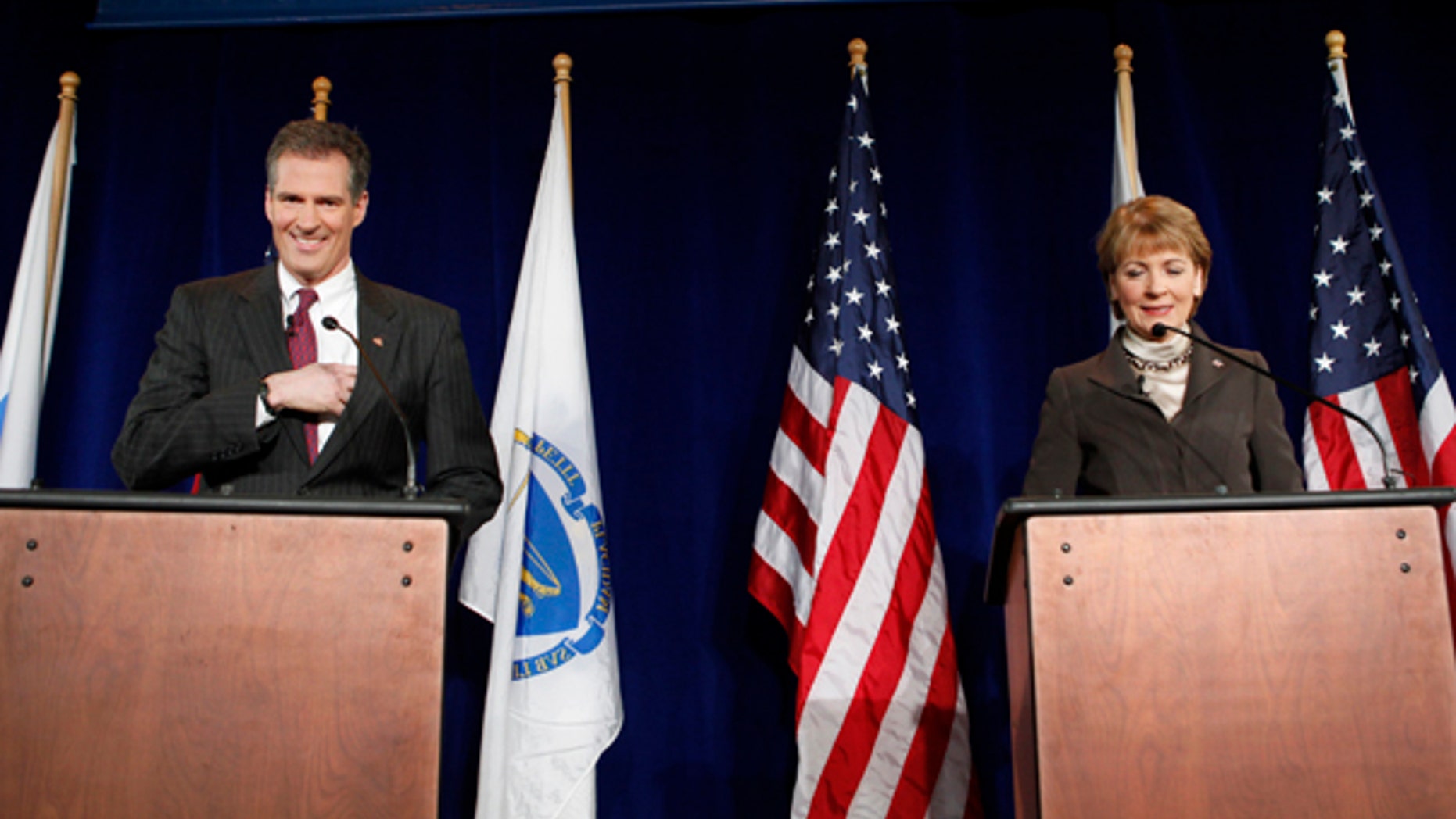 President Obama may not be headed to Massachusetts to boost Democrat Martha Coakley's bid for Ted Kennedy's Senate seat, but he is offering her support online.
Obama recorded a video for Coakley, which was released online Thursday, calling on supporters to put on their "walking shoes" and bring out people to vote for the state attorney general, who could be critical to passing health care reform as the Democrats' 60th vote.
"In Washington, I'm fighting to curb the abuses of a health insurance industry that routinely denies care," he said. "I'm fighting for financial reforms to stop Wall Street from playing havoc with our economy. I'm fighting to create a new, clean energy economy.
"And it's clear now that the outcome of these and other fights will probably rest on one vote in the United State Senate," he said.
If Republican Scott Brown wins, he would break the Democrats' 60-vote, filibuster-proof majority in the Senate.
The contest, once deemed an easy win for Democrats, is now dubbed a "toss-up" by the nonpartisan Rothenburg Political Report.
Heavy-hitting officials and interest groups on both sides of the aisle have gotten involved in the suddenly competitive race. The possibility that Obama could make a late appearance for Coakley before Tuesday's election appeared to strengthen when Secret Service agents were spotted in Massachusetts, according to The Boston Globe, though the agents may be tied to Bill Clinton, who receives Secret Service protection and plans to campaign for Coakley on Friday afternoon.
Coakley certainly wouldn't turn Obama away.
"I welcome his support, but we've got a lot of support here in Massachusetts (and) I think he's got a lot on his plate in Washington," she told the Boston Herald on Wednesday. She said she hasn't heard from the White House.
And White House spokesman Robert Gibbs said earlier in the week that the president has no plans to travel to Massachusetts.
Polls indicate Brown, a state senator, and Coakley are locked in a virtual tie to fill the late Sen. Ted Kennedy's seat.  A Rasmussen poll released Wednesday found that 49 percent of likely voters prefer Coakley, while 47 percent back Brown.
A BMG/Research 2000 poll of likely voters released Thursday showed Coakley with a 49-41 percent lead. But The Rothenberg Political Report, a leading political forecaster in Washington, on Thursday declared the Massachusetts race a "toss-up." The special election is Tuesday.
With national attention focusing on the race, Brown issued a stern warning to Obama, cautioning him to "stay away" from Massachusetts.
"He should stay away and let Martha and I discuss the issues one on one," Brown told the Herald. "The machine is coming out of the woodwork to get her elected. They're bringing in outsiders, and we don't need them."
Click here to read more from the Boston Herald.
Fox News' Molly Line contributed to this report.