Obama Pledges to Aggressively Pursue Payroll Tax Cut Extension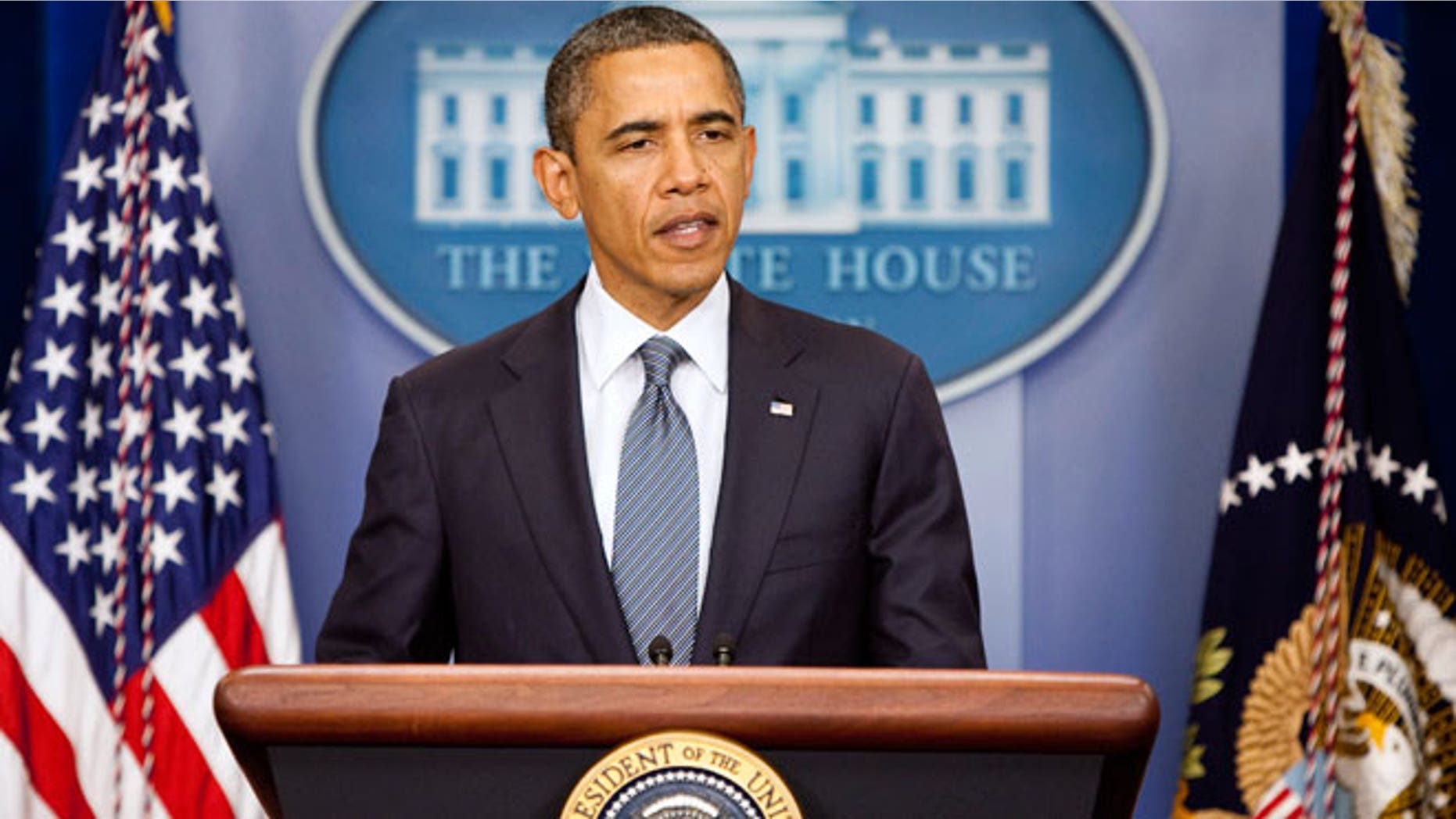 President Barack Obama Friday pledged an aggressive push to pass an extension to the payroll tax cut for U.S. workers, saying lawmakers must not leave for their holiday break without taking action on it.
``We need to get this done. And I expect that it's going to get done before Congress leaves. Otherwise, Congress may not be leaving and we can all spend Christmas here together.''
Speaking after fresh data showed the U.S. unemployment rate fell to a 2-1/2-year low of 8.6 percent, Obama said it was not the time to ``slam the brakes'' on the U.S. economy recovery.
He also pushed another priority - extending emergency benefits for the unemployed.
``Failure to take either of these steps would be a significant blow to our economy. It would take money out of the pockets of Americans who are most likely to spend it and it would harm small businesses that depend on the spending,'' Obama said.
He spoke after touring a Washington office building with former President Bill Clinton and announcing a $4 billion effort to increase the energy efficiency of government and private sector buildings.
The White House predicted the two-year plan, part of Obama's strategy of using his executive powers to take action while his broader $447 billion jobs program remains stalled in Congress, would create tens of thousands of jobs. (Reporting by Caren Bohan, Matt Spetalnick and Jeff Mason; Editing by Vicki Allen and Todd Eastham)