Obama Not Invited to Chelsea Clinton Wedding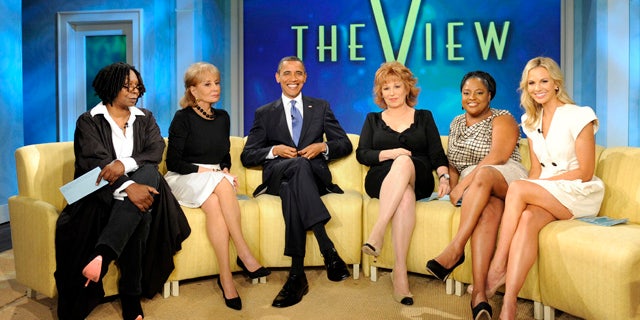 President Obama is no stranger to having unexpected guests "crash" his White House parties, but he'll have to do just that if he wants to attend Chelsea Clinton's wedding this weekend.
The president announced on ABC's "The View" Wednesday that he wasn't given an invitation to the wedding of the daughter of former President Bill Clinton and Secretary of State Hillary Clinton.
"I was not invited to the wedding because I think Hillary and Bill, properly, want to keep this thing for Chelsea and her soon-to-be husband," the president said.
He did joke to the ladies of "The View," though, "You don't want two presidents at one wedding. All the secret service, guests going through [metal detectors], all the gifts being torn apart."
Clinton, 30, will wed investment banker Marc Mezvinsky on Saturday in Rhinebeck, New York, at Astor Courts, a secluded estate along the Hudson River built as a Beaux Arts style playground for John Jacob Astor IV more than a century ago. The estate features the sort of commanding view that once inspired Hudson River School painters, as well as 50 acres of buffer space to shield the party from prying eyes.
A number of shops posted signs like "Congratulations Marc and Chelsea." One shop posted pictures of the Clintons, and a sign on a cosmetics store read: "Oprah! Please make my soap one of your favorite things." (Winfrey was reportedly invited.)
The Hudson Valley News reports that other people that might attend the wedding are Barbara Streisand, Steven Spielberg, Ted Turner, former Clinton adviser Harold Ickes and former DNC Chairman Terry McAuliffe.
Former Vice President Al Gore will not be attending, according to the New York Daily News.
The Associated Press contributed to this report.