Obama Makes Mideast Peace Chief Priority in First Phone Calls to Foreign Leaders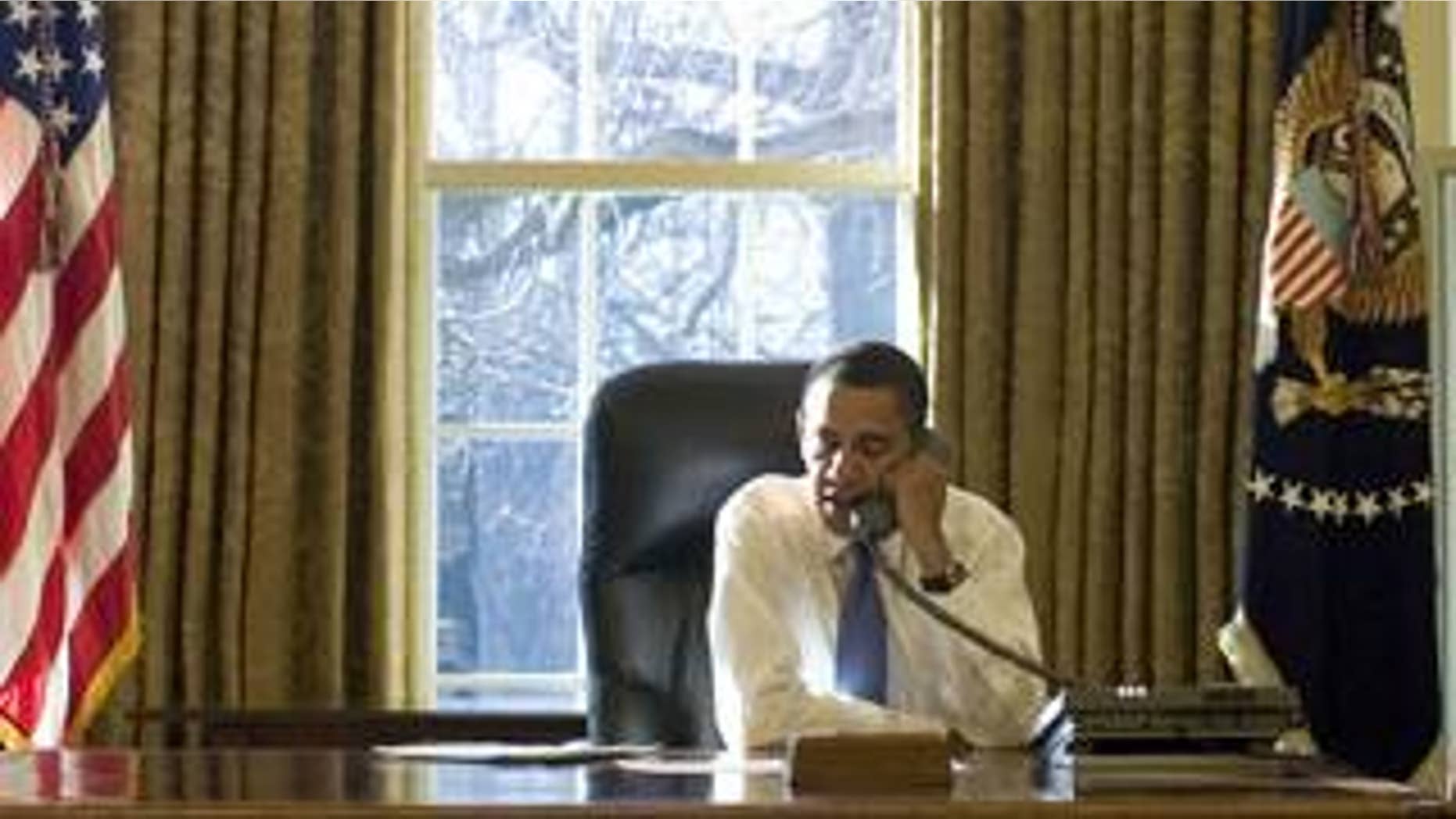 President Barack Obama made the conflict in the Middle East his chief priority Wednesday in his first round of phone calls to foreign leaders.
Obama placed phone calls to four Middle Eastern leaders: President Mubarak of Egypt, Prime Minister Olmert of Israel, King Abdullah of Jordan, and President Abbas of the Palestinian Authority, the White House said.
"He used this opportunity on his first day in office to communicate his commitment to active engagement in pursuit of Arab-Israeli peace from the beginning of his term, and to express his hope for their continued cooperation and leadership," White House press secretary Robert Gibbs said in a statement released Wednesday.
"In the aftermath of the Gaza conflict, he emphasized his determination to work to help consolidate the ceasefire by establishing an effective anti-smuggling regime to prevent Hamas from rearming, and facilitating in partnership with the Palestinian Authority a major reconstruction effort for Palestinians in Gaza," Gibbs said.