Obama Has 'Failed to Lead' on Spending Cuts, Democratic Senator Says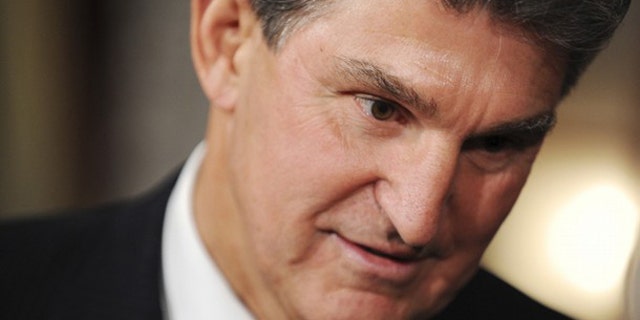 NEWYou can now listen to Fox News articles!
Freshman Democratic Sen. Joe Manchin accused President Obama of sitting on the sidelines Tuesday while Congress debates "wildly different" budget bills that are expected to fail.
"Our president has failed to lead this debate or offer a serious proposal for spending and cuts that he would be willing to fight for," Manchin, D-W.Va., said on the Senate floor.
House Democratic Whip Steny Hoyer shot back, saying Obama is the "point person" for the budget negotiations.
"He and his people are fully engaged in this effort," Hoyer said. "Senator Manchin, I think, is incorrect."
But Manchin, who battled persistent criticism during his campaign that he was too close to the White House, had strong words for both parties.
He said Republicans' proposals were too sweeping and harsh, while Democrats' proposals don't do enough to address the deficit problem.
Instead of engaging in what he called "political theater," Manchin urged the president to take a more active role and bring both parties together toward a budget compromise.
The government is currently operating on a temporary, two-week budget bill. Unless a broader budget is approved for the rest of 2011, Congress will likely have to approve another short-term bill to keep things running. So far, the parties have not been able to come together on a package that includes spending cuts they're both happy with.
Manchin, the former governor of West Virginia, will have to run for re-election in 2012. He has strived since his campaign to show he is independent from Democratic leaders in Washington.
But his comments add fuel to GOP claims that Democratic spending proposals do not go deep enough. Republicans are calling for $61 billion in spending cuts, while Democrats are proposing about $8.7 billion, according to a recent analysis. That includes $4 billion in cuts approved in the last two-week budget bill.