Obama calls House leaders to pass immigration bill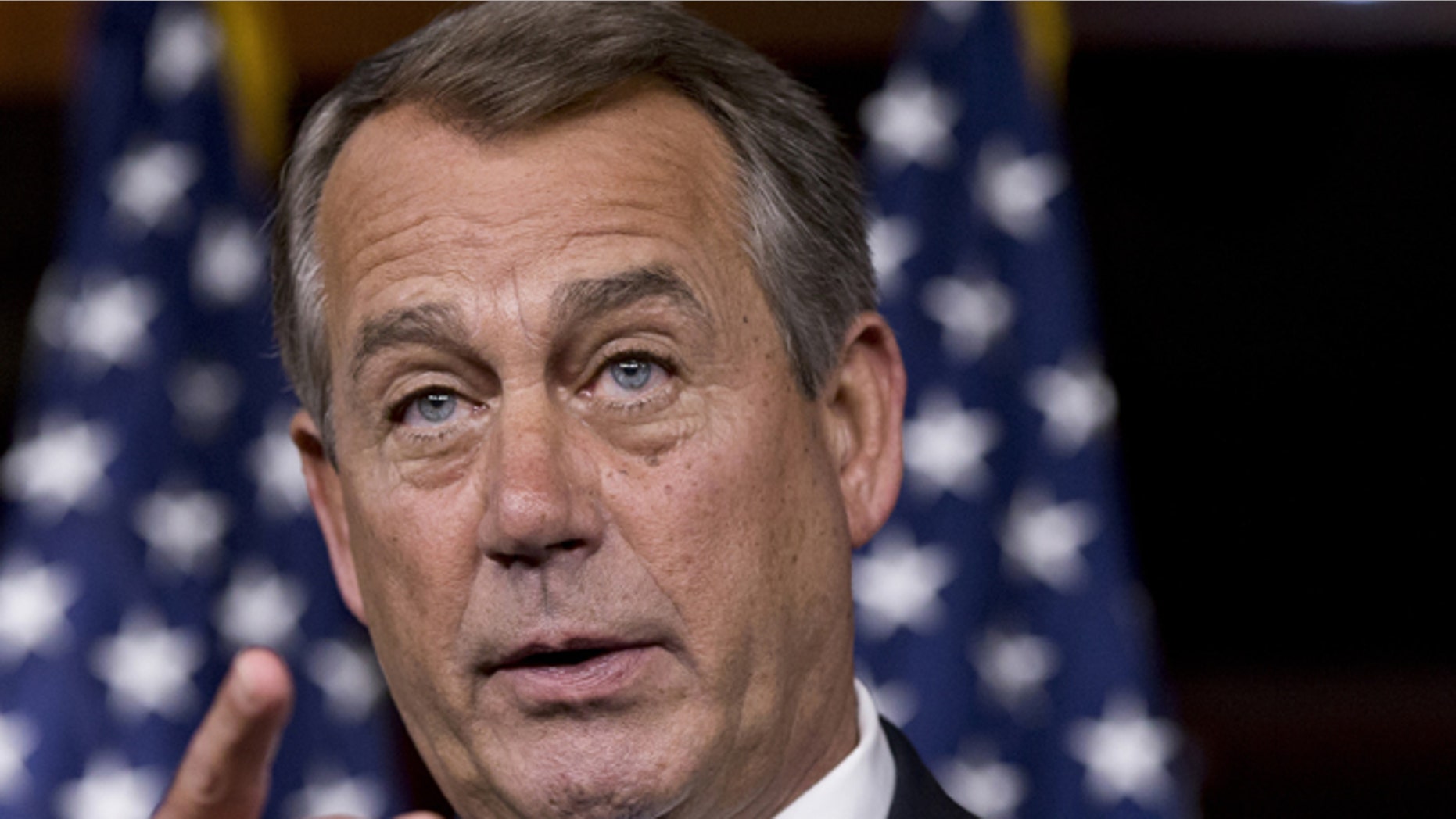 WASHINGTON – President Obama called House Speaker John Boehner and House Minority Leader Nancy Pelosi to urge them to have the House act on an overhaul of the immigration law the Senate passed, the White House said Friday.
Obama made the calls following Thursday's landmark bipartisan vote in the Senate which would effectively open the door to citizenship for millions of people. He made the calls while traveling in South Africa.
However, Boehner, R-Ohio, was quick to say the House would not be pressured to take up the Senate bill but instead would chart its own legislation with a focus on border security. How exactly Boehner will proceed remains unclear, but the speaker has called a special meeting of his majority Republicans for July 10 to go over options.
"The House is not going to take up and vote on whatever the Senate passes. We're going to do our own bill," Boehner said. "It'll be legislation that reflects the will of our majority and the will of the American people."
On Thursday, the Senate passed the bill 68-32, with 14 GOP senators voting in favor of the legislation.
"Today, the Senate did its job. It's now up to the House to do the same," Obama said in a statement while traveling to South Africa. "As this process moves forward, I urge everyone who cares about this issue to keep a watchful eye."
Sen. John McCain, R-Ariz., was among a group of political leaders who urged House lawmakers to come together.
"To our friends in the House, we ask for your consideration and we stand ready to sit down and negotiate with you," McCain said. "You may have different views on different aspects of this issue, but all of us share the same goal, and that is to take 11 million people out of the shadows, secure our borders and make sure that this is the nation of opportunity and freedom."
The Senate bill would give $46 billion to border security improvements, including calling for a doubling of the border patrol stationed on the U.S.-Mexico border and the completion of 700 miles of fencing -- changes added at the last minute to attract Republican support. No one would be able to obtain a permanent resident green card until those border enhancements and others were in place.
The bill also makes it mandatory for employers to check their workers' legal status, sets up new visa programs to allow workers into the country and establishes new tracking systems at seaports and airports to keep better tabs on people entering and leaving the country.
At its contentious core, though, is a 13-year path to citizenship for the 11 million immigrants living in this country illegally.
At the same time Boehner said he hopes the bill will be bipartisan, and he encouraged a House group of four Democrats and three Republicans trying to forge a compromise to continue their efforts.
He offered no details on how a House bill could be both bipartisan and supported by more than half of his own rank and file, given that most of the single-issue immigration bills that have moved through the House Judiciary Committee recently did so on party-line votes over the protests of Democrats. None envisions legal status for immigrants now here illegally.
Boehner declined to say whether there were circumstances under which he could support a pathway to citizenship, but he made clear that securing the border was a priority.
"People have to have confidence that the border is secure before anything else is really going to work. Otherwise, we repeat the mistakes of 1986," he said, referring to the last time Congress overhauled the immigration system.
One option could be to bring up one or more of four narrowly focused immigration bills approved by the Judiciary Committee this week and last, hoping to pass it and use it as a vehicle for House members to enter into negotiations with senators on a merged bill in the fall or winter.
The Associated Press contributed to this report.