Obama Calls for Probe into New York City Flyover Photo Flop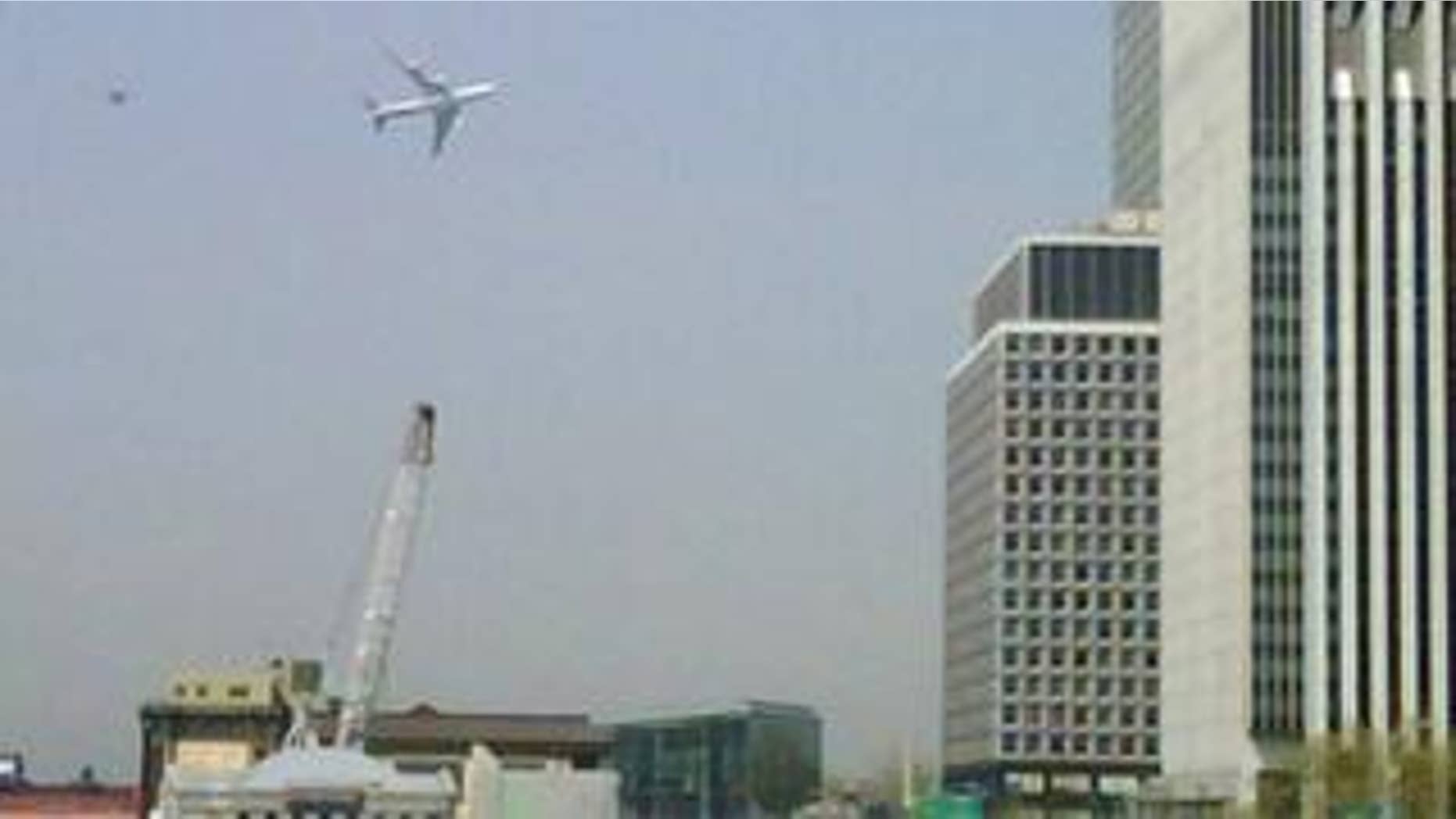 President Obama has asked for an internal investigation of a photo-op featuring the presidential jet that sent thousands of New Yorkers running for their lives -- and sent officials in Washington, D.C., running for political cover.
White House spokesman Robert Gibbs said Tuesday Obama was "furious" when he heard about the incident and has ordered a deputy chief of staff of find out "why that decision was made and to ensure that it never happens again."
Many New Yorkers, too, were asking why the administration would authorize an Air Force One backup plane to fly over the Manhattan skyline for photos capturing the presidential plane with the Statue of Liberty in the background -- without assuring the public in advance that there was no cause for alarm.
The 747 plane, with an F-16 escort following close behind, circled the Statue of Liberty and the skyline near the World Trade Center site for about a half-hour. Offices were evacuated. Emergency call centers were inundated. Witnesses reported that the planes were flying dangerously low.
Only military personnel were aboard the 747, Gibbs said. The photo-op cost $328,835,  which includes personnel, maintenance and fuel costs, according to the Air Force, which said the hours would have been flown regardless and the expenses accrued on a different mission.
But the site evoked memories of the Sept. 11, 2001, terrorist attacks and left White House Military Office Director Louis Caldera accepting responsibility and apologizing late Monday for permitting the exercise that infuriated New York City Mayor Michael Bloomberg, who had not been alerted to the flyover.
Obama, who was meeting with FBI Director Robert Mueller and other senior officials at the FBI on Tuesday, called the photo-op "a mistake."
"It was something we found out about along with all of you. And it will not happen again," he said.
Pentagon spokesman Bryan Whitman agreed that the public should have been notified of the flyover.
"I think anytime in which you have something that is going to be highly visible and not completely obvious to the public at large, you need to make every attempt to make sure the general public is notified and the best way to do that generally is through you guys," he told reporters.
Whitman said he did not know why that wasn't done in this case.
"Clearly there were a number of officials that knew about this ... what was clearly lacking was any sort of public awareness, that's obvious. It's fair to say there was a certain level of coordination. I think everybody agrees it was insufficient," he said.
One White House official told FOX News that all future photo-ops with the Air Force One backup plane have been banned, but another White House official would not confirm to FOX News that a reported flyover of Washington, D.C., with the U.S. Capitol as a backdrop scheduled for May 5-6 had been scrubbed.
"I can certainly tell you that there will not be any more flyovers," the first official said.
Others in the White House say the flyover served as a dual photo-op and training hour, explaining the pilots needed flight hours and they wanted the pictures.
The White House said Bloomberg's office was informed but "apparently" word of the planned fly-over did not make it up the chain of command.
An apology and reassurances that it won't happen again aren't good enough for some.
Caldera "should resign, to be quite frank," GOP consultant and former Bush administration official Bradley Blakeman told FOX News.
"This is more than a lapse of judgment. This is complete stupidity in a time of economic crisis, wasting hundreds of thousands of dollars for publicity photos for Air Force One when you could have put that on your PC at home and done the same thing without that cost and disruption," Blakeman said.
FOX News' Major Garret, Wendell Goler and Mike Emanuel contributed to this report.