Obama announces creation of 2 Pentagon-led manufacturing hubs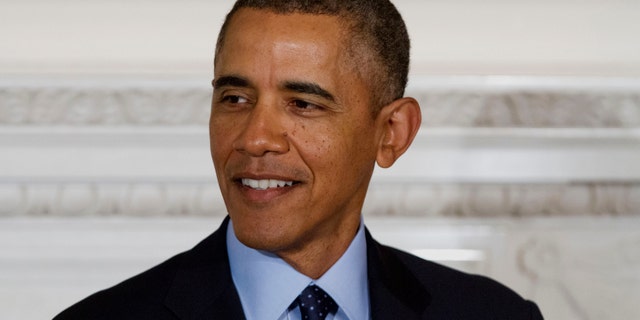 WASHINGTON – President Barack Obama on Tuesday announced the creation of two Pentagon-led institutes to boost advanced high-tech manufacturing, with the eventual goal of creating jobs that have been lost to global competition.
As part of his year-old promise to expand public-private manufacturing partnerships across the country, Obama announced a new center in his hometown of Chicago, concentrating on high-tech digital manufacturing and design. The other new hub will be located in Canton, Mich., outside Detroit, and specialize in light metal manufacturing.
"If we want to attract more good manufacturing jobs to America, we've got to make sure we're on the cutting edge of new manufacturing techniques and technologies," Obama said from the White House.
Obama announced during his State of the Union address last year that he would spend $200 million to create the manufacturing hubs that bring together companies and universities for research and development of products. Obama said Tuesday that he could envision the creation of a sheet a metal as thin as paper and strong as steel that would be in demand by the military and private sector.
Obama made the announcement from a dais in the East Room that also held a supporting frame for a fighter jet, a helicopter engine, a robotic arm used by the Navy for underwater explosive disposal and a 3D printer. Obama joked that it seemed like he was standing among all that "cool stuff" to announce the creation of Iron Man.
"This has been a secret project we've been working on for a while," he said with a chuckle. "Not really ... "
The administration previously had a manufacturing hub pilot program in Youngstown, Ohio, and Obama announced the creation of another Energy Department-led hub in Raleigh, N.C., last month. He encouraged Congress to approve funding for even more to keep up with global competition.
"I'm really excited about these four hubs. The only problem is Germany has 60 of them," Obama said.
"I don't want the next big job-creating discovery to come from Germany or China or Japan. I want it to be made here in America," Obama said.
Obama said even without Congress, his administration would create four additional hubs this year, through a competition by the Department of Energy.