Obama Administration Lets More Foreign Students Stay in U.S. for Jobs, Raising Competition Concerns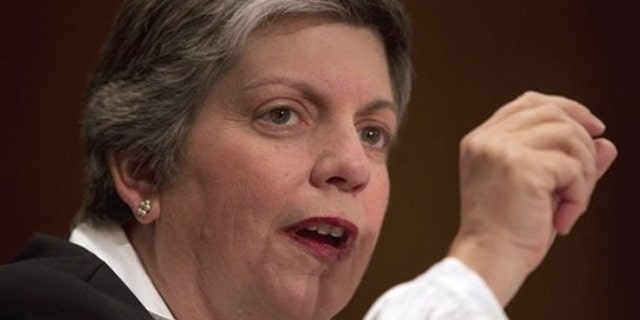 NEWYou can now listen to Fox News articles!
On the heels of President Obama's immigration speech last week, the Department of Homeland Security is expanding the pool of foreign students eligible for a 17-month visa extension -- giving presumably brainy grads more time to train and, in some cases, secure a long-term job.
The administration claims the move is a step toward "fixing our broken immigration system," by ensuring high-tech students can put their skills to use in the U.S., not overseas. But it's also raised concern that the change could hurt U.S. job-seekers by making them compete against more foreign graduates, at a time when unemployment is already high.
David North, a fellow with the Center for Immigration Studies, said foreign students might even gain an edge, considering those who take advantage of this particular extension will not have to pay Social Security or Medicare taxes, and neither will their employers. North estimated that, because of the tax factor, companies would get a 7.65 percent discount by hiring a foreign student under this program, something he said creates an "unequal playing field" for other college grads. The students and employers would only have to pay those taxes if and when they secured a regular work visa.
"I'm not sure how many employers know this, but boy when it gets around, it'll make some people very attractive," North told FoxNews.com. "It gives the employer a bonus for hiring the foreign worker."
The DHS announcement pertains to student visa holders who wish to stay in the country longer through what's known as the "optional practical training" program. Through the program, students could originally work and train in their field of study for up to 12 months, even after graduating. Several years ago, the George W. Bush administration allowed certain students in the fields of science, technology, engineering and math to stay an additional 17 months -- for a total of 29 months.
The announcement last week by the Obama administration added dozens of eligible degree programs to that list. The newly eligible fields range from the popular to the obscure -- among them are soil microbiology, video graphics and special effects, dairy science, neuroscience, mathematics and computer science, business statistics and personality psychology.
The Immigration and Customs Enforcement statement announcing the expansion said the change is meant to "address shortages in certain high tech sectors of talented scientists."
The announcement was also tied to Obama's immigration speech last week in El Paso, Texas. In the speech, he said it "makes no sense" for the United States and its world-class education system to be training students "to create jobs for our competition."
"We provide students from around the world with visas to get engineering and computer science degrees at our top universities. But then our laws discourage them from using those skills to start a business or a new industry here in the United States," Obama said. "In a global marketplace, we need all the talent we can attract. ... We don't want the next Intel or the next Google to be created in China or India. We want those companies and jobs to take root here. "
Obama claimed that in "recent years," one quarter of high-tech startups in the United States were founded by immigrants, creating 200,000 U.S. jobs. "I'm glad those jobs are here," Obama said.
Foreign students do account for a sizeable chunk of those studying science, technology, engineering and math at American schools. According to the National Science Foundation, more temporary visa holders enrolled in graduate engineering programs in 2008 than U.S. citizens and permanent residents. In 2009, 53 percent of physical science doctorate recipients were citizens or permanent residents, compared with 42 percent studying on temporary visas.
North, though, questioned whether the shortage of U.S. students in those fields is as bad as it's made out to be, particularly given the state of the economy.
Ira Mehlman, spokesman with the Federation for American Immigration Reform, said the administration should try to formulate a new system if it wants to retain foreign talent, but should not be treating student visas like a "guest-worker" program.
He also said it "makes no sense" to have new graduates in these fields compete against more foreign workers at a time of economic stress. "There is significant unemployment in the high-tech sector. There is no evidence that we have a domestic labor shortage in high-tech," Mehlman said.