Number of Chinese immigrants smuggled across Mexico soared in last 2 years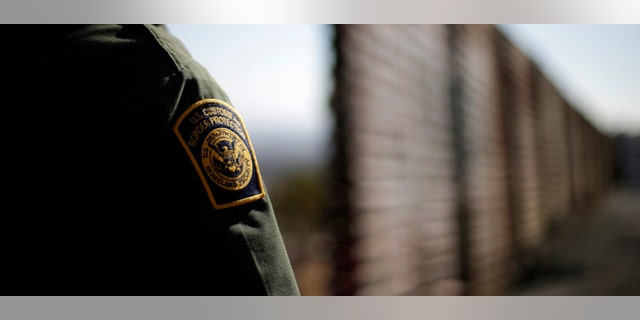 NEWYou can now listen to Fox News articles!
Chinese immigrants are increasingly trying to cross illegally into the United States through Mexico – in fact, the number has soared in the last two years, according to the Los Angeles Times.
The illegal crossings by Chinese is rooted in several factors: ballooning rates of Chinese fleeing their homeland, the large amount of money that some make in human smuggling, and the increasing diversity of immigrants in the United States, the newspaper reported.
"High-skilled and high-value emigration from China is rising fast, while low-skilled and unskilled emigration is stagnant — a divergence that has been widening since the late 2000s. The emigration rate of China's highly educated population is now five times as high as the country's overall rate," the Times quoted a report by the Migration Policy Institute as saying.
"China's wealthy elites and growing middle class are increasingly pursuing educational and work opportunities overseas for themselves and their families, facilitated by their rising incomes."
Border Patrol spokeswoman Wendi Lee told the Times that the trend started in earnest only recently.
Some 663 Chinese immigrants were arrested by Border Patrol between last October and May – a huge jump from the 48 arrested in all of fiscal year 2015 (that ran from October, 2014 to September, 2015), and only eight the previous fiscal year.
Prior to 2014, Lee said, "We just weren't getting [Chinese nationals]."
For those running smuggling enterprises, moving Chinese immigrants around the globe is immensely profitable, Lee told the newspaper.
"We're talking anywhere from $50,000 to $70,000 per person," Lee said. "The farther you travel ... the more arrangements these criminal organizations have to make, the more expensive it will get."
Chinese immigrants constitute the fifth-largest undocumented group in the United States, the Times said.
Some are motivated to come West to make money and offer their children a better life. Others are seeking political asylum.
Muzaffar Chishti, director of the Migration Policy Institute's office at New York University's School of Law, cautioned that while it may seem like a huge exodus from China, it's important to remember how many people reside there.
"It's tempting to say that this is a dramatic rise. In the scheme of things, it's not a dramatic rise," he said. "[China] is the world's largest country."
And so, the numbers crossing into the United States are actually "a drop in the bucket."
Like many other people trying to come here illegally, many Chinese become victims of their smugglers, Lee told the Times.
Lee added that in May, for instance, 12 immigrants – five of them Chinese – were found in an attic in a private residence in California. The conditions they were being held in were dismal — no food, little water and no restroom, the Times said.
Like us on Facebook