NRA leadership uses $50M Bloomberg gun control push to rally members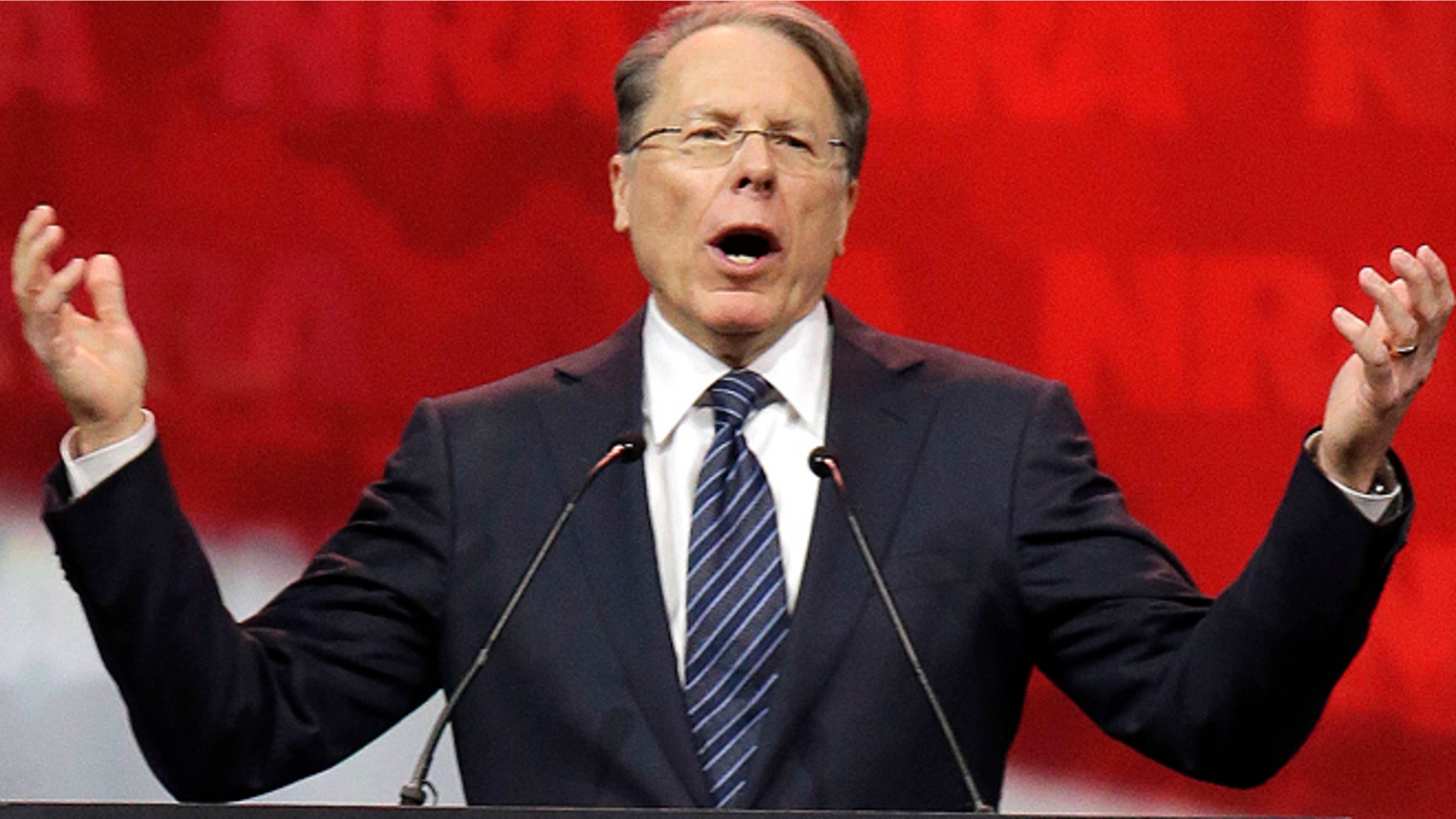 NRA's leadership has used a recent announcement by former New York City Mayor Michael Bloomberg – who has vowed to spend $50 million to push gun control measures – to remind members that their Second Amendment rights are in jeopardy.
Rallying his troops, NRA Executive Director Chris Cox, speaking at the group's annual meeting in Indianapolis on Friday, said Bloomberg wants to "take away our guns."
"He thinks he can buy the hearts and minds of America," Cox said, according to Fox 59. "I believe that God gave us this freedom and he's not going to let Michael Bloomberg take it away. Not now. Not ever."
Cox oversees the NRA's $20 million lobbying campaign.
NRA Executive Vice President Wayne LaPierre also unveiled a new ad in which NRA members vow to give contributions to battle back against Bloomberg's efforts.
"He's one guy with millions," says a man in the 40-second video. "We're millions with our 25 bucks. Let's see who crushes who."
Several people in the video announce "I've got $25," – the amount of the organization's annual dues.
The video was released after Bloomberg said he plans to spend $50 million this year to build a nationwide grass-roots network to rally anti-gun voters, the New York Times reports.
"You've got to work at it piece by piece," Bloomberg told the newspaper.
During a speech, LaPierre argued that Americans need guns for protection.
"There are terrorists and home invaders and drug cartels and carjackers and knockout gamers and rapers, haters, campus killers, airport killers, shopping mall killers, road-rage killers, and killers who scheme to destroy our country with massive storms of violence against our power grids, or vicious waves of chemicals or disease that could collapse the society that sustains us all," he said.
Meanwhile, earlier Friday, around 100 members of "Moms Demand Action for Gun Sense in America," which is affiliated with Bloomberg's new push, rallied near the War Memorial on North Meridian Street in Indianapolis, Fox 59 reports.
"We're not anti-gun. We support the Second Amendment. Many of our moms are gun owners," said Shannon Watts, who founded the group after the Sandy Hook Elementary shootings. "Our issue is with the NRA leadership, who has become so extremist that they are allowing and even promoting laws that put guns in the hands of dangerous people."