Newly Empowered House Republicans Eye Repeal of 'Obamacare'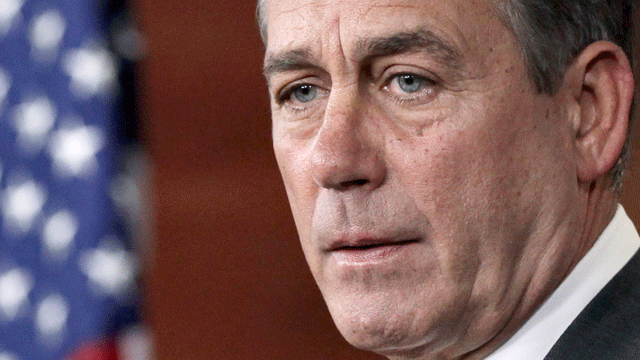 President Obama spent most of his first two years in office getting a sweeping health care bill passed into law.
Now Republicans, who captured the House in Tuesday's elections, may spend the next two years trying to roll it back.
Republicans picked up at least 60 seats Tuesday in what some analysts say was a manifestation of how the unpopular health care law has divided the nation.
During the campaign, Republicans ran against the legislation while most Democrats ran away from it, with some stumbling over themselves. In the end, 35 Democrats who voted for the health care bill lost re-election. But 23 of the 34 moderate and Blue Dog Democrats who voted against the legislation also lost.
Exit polls showed dissatisfaction with the new law, though the numbers were short of a majority calling for a full-on repeal.
A Fox News national exit poll found that voters were nearly split on whether the law should be scrapped. Forty-eight percent of voters said they wanted it repealed, and of those, 86 percent were Republicans and 11 percent Democrats. Another 31 percent of all voters polled said the law should be expanded, and 16 percent said the law should be left alone.
But Republicans are still vowing to repeal the legislation in the wake of their pummeling of House Democrats.
"I believe that the health care bill that was enacted by the current Congress will kill jobs in America, ruin the best health care system in the world, and bankrupt our country," House Minority Leader John Boehner, the presumptive new House speaker, said in a news conference. "That means we have to do everything we can to try to repeal this bill and replace it with common sense reforms to bring down the cost of health care."
Rep. Eric Cantor, the presumptive new House majority leader, told CBS News on Wednesday that he intends to immediately seek an up-or-down vote on repealing the law.
"So I believe that when we take majority of the House in January, I hope that we're able to put a repeal bill on the floor right away because that's what the American people want," he told CBS News' Katie Couric. "They understand that this bill is going to bankrupt this country and take away the health care that they – most people in this country – know and like."
But repeal is not a realistic option because Democrats still control the Senate, although their majority has been diminished, and Obama can always wield his veto power over bills he doesn't support.
Yet the message sent by the election could be strong enough bring the president and Republicans together to enact some changes next year, including pulling back some of the most onerous rules that critics say hurt small businesses while focusing on the primary "mandate" of the election – to create conditions for businesses to hire.
Obama said Wednesday in a somber news conference that he'd be open to reasonable changes in the legislation.
"Now if the Republicans have ideas for how to improve our health care system, if they want to suggest modifications that will deliver faster, more effective reform to a health care system that has been wildly expensive for too many families, businesses and certainly our federal government, I am happy to consider some of those ideas," he said.
As an example, he cited a tax provision of the new law that requires small businesses to file a 1099 form every time they spend more than $600 per year for goods and services from a company – a requirement that Obama said "appears to be too burdensome for small businesses."
"It just involves too much paperwork, too much filing – it's probably counterproductive," he said. "It was designed to make sure revenue was raised to help pay some of the other provisions, but it ends up just being so much trouble that small business finds it difficult to manage, that's something that we should take a look at."
But he contended that most voters would not want to repeal provisions such as eliminating a coverage gap in Medicare prescription drugs for seniors.
"As I said before though, I think we'd be misreading the election if we thought that the American people would want to see us for the next two years re-litigate the arguments we had over the last two years," he said.