New details emerge in theft of Ga. voting machines
NEWYou can now listen to Fox News articles!
Key electronic voter logs used in the Georgia special election to fill a vacant Congressional seat were swiped from the pickup truck of a poll worker during a grocery run, according to a police report obtained by Fox News.
The theft of early voting check-in books has raised the specter of fraud in the hotly contested race to fill the state's sixth district seat left open when Tom Price was named Health and Human Services secretary. Tuesday is election day, but thousands of voters took part in early voting.
Democrats are pouring resources to back 30-year-old Jon Ossoff's bid to flip a formerly solid red zone in what could be a symbolic blow to President Donald Trump. Ossoff has emerged as the frontrunner in a crowded field, but needs to top 50 percent to avoid a runoff on June 20.
"The theft could just be a random thing, but the timing makes it much more worrisome."
The books that were stolen on April 15, the day after early voting ended in Cobb County, were so-called 'E poll' books used by elections officials to check-in voters at the polls. The books, which resemble computer tablets, store information ofn voters, maps, and polling site reports. They have signature pads that enable poll workers to compare new signatures with those on record.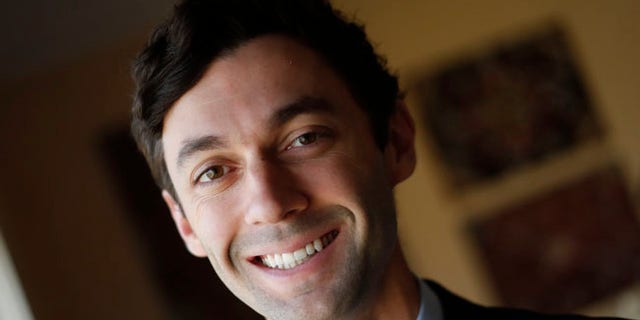 The Cobb County Police Department, which is heading up the investigation, provided the police report to Fox News in response to a Georgia Open Records request. Poll manager, Craig Joe Rogers, 60 of Marietta, told police he parked his Ford F-250 Super Duty near the front of a Kroger supermarket in Marietta.
Rogers bought groceries and returned to his car to find thousands of dollars' worth of elections equipment missing. There were no signs of forced entry, and Rogers admitted he may have left the doors unlocked.
A responding Cobb County police officer viewed surveillance video from the supermarket and stated in the report, "A dark gray colored Dodge Charger or Chrysler 300 drove through the lanes in the parking lot. It appears that someone gets out of the Charger/Chrysler vehicle and goes into the victim's vehicle. The suspect then gets into his vehicle and leaves the scene."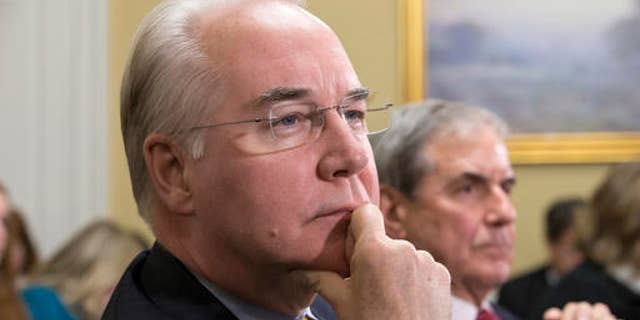 The police report notes there was another auto break-in down the street at the Marietta fish market around the same time.
"We have opened an investigation, and we are taking steps to ensure that it has no effect on the election," said Georgia Secretary of State Brian Kemp. "I am confident that the results will not be compromised."
"It is unfortunate timing," agreed Michael Owens, chairman of the Cobb County Democrats. "But I do not believe this is targeted. I don't believe it will have any impact on the election results. Was someone literally tracking poll managers? I highly doubt it."
Kemp's office has been critical of the Cobb County officials for not informing the Secretary of State until two days after the incident.
"It is ridiculous that they waited to notify our office," said Kemp's press secretary, Candice Broce. "We should have been one of the first calls that they made after the theft occurred. We are always accessible to county elections officials, even on the weekends."
Meanwhile, Pam Burel, of the Cobb County County Elections Department, told Fox News the agency has "taken all necessary steps to insure that the equipment cannot be used to impact this election."
But others directly involved in the bitterly contested "jungle primary" between Osoff and 17 other candidates, say the theft of the polling equipment, happened at a very suspicious moment.
"This election has gotten very contentious," said Jason Shepherd, chairman of the Cobb County GOP. "The Democrats have sent in busloads of activists from Washington, Connecticut, and Michigan."
While Shepherd says he's waiting for the police investigation to conclude before reaching any conclusions, he told Fox News the circumstances raised red flags.
"The theft could just be a random thing, but the timing makes it much more worrisome," he said. "I think there is cause to be concerned about the integrity of the elections. Did they look in the back of that truck and saw what they knew to be voting machines, and thought they could get something to affect the election? That's a concern."
According to the police report there were four Expresspoll E poll books stolen, each valued at $2,000. Cobb County Elections Department Director Janine Eveler said the E poll books had flash cards with voter lists on them. "They have the whole county on there," said Lawrence Norden, of the NYU Brennan Center's Democracy Program, "If you wanted to target people based on their party affiliation, there's potential that it could be used for getting out the vote."
An E Poll book in the wrong hands could wreak havoc, according to Norden, "It is very dangerous, where these machines don't have the right security. They could be tampered with and manipulated so that if people show up on election day, you can make it seem like somebody already voted, or you could create something where the E Poll book can't communicate with the central database creating long lines."
Still, Norden and other experts say that there is very little risk of such scenarios, since the authorities say they have taken the necessary precautions, and also that much of the information contained on the E poll books is already available to campaigns and the public.
"It's not clear that whoever stole the machines knew what the machines were," said Dana Chisnell, of Harvard's Kennedy School of Government, "They may have just thought they were computers or something else of value."
But authorities are taking no chances.
"We are asking poll workers to be vigilant today, and we are calling on members of the public to report any and all irregularities at the polls," said Broce.