Netanyahu Cancels Visit as White House Regrets Loss of Life Following Israel Flotilla Conflict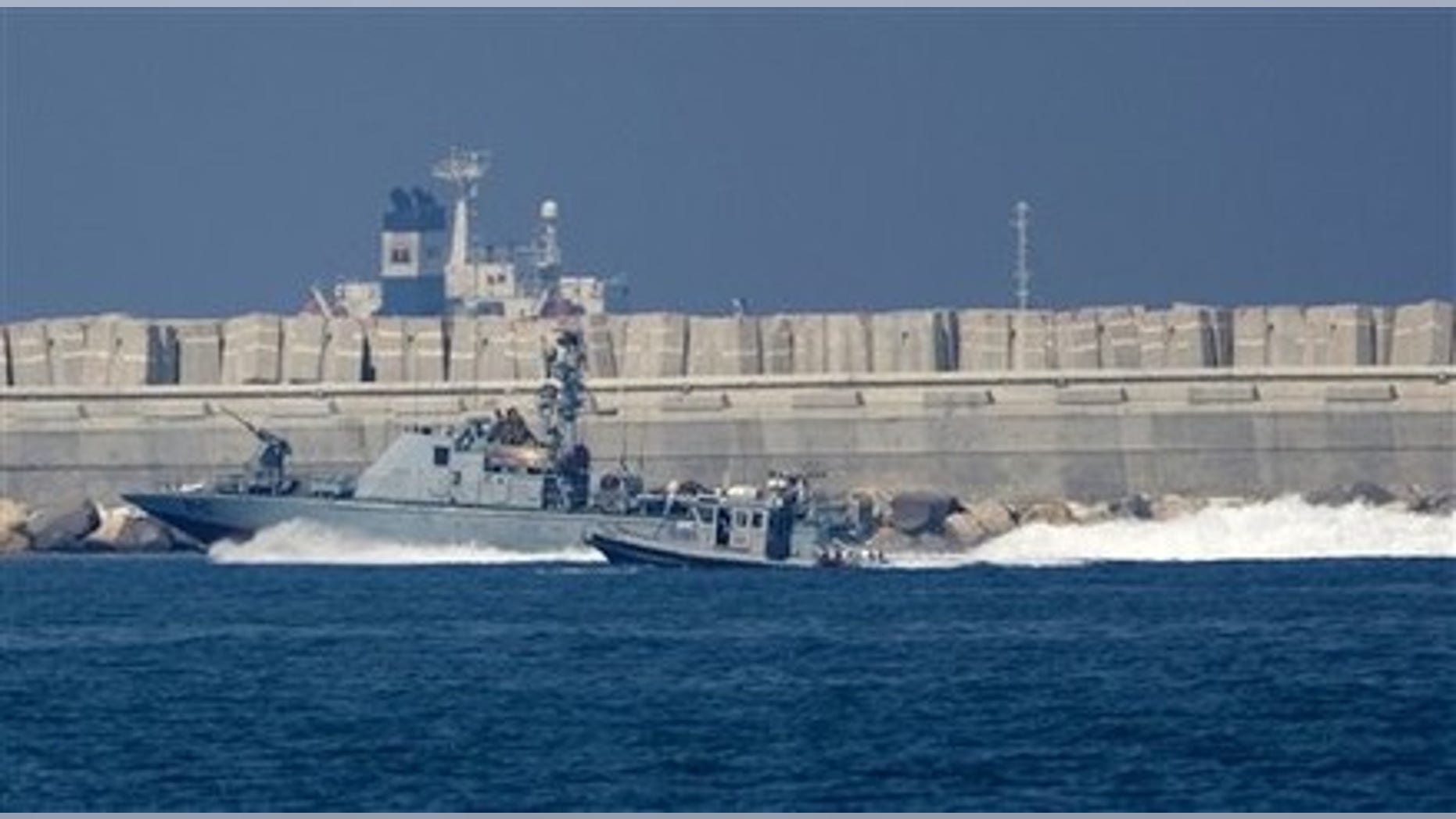 President Obama spoke to Benjamin Netanyahu before his appearance at a Memorial Day event Monday, telling the Israeli prime minister that it is imperative to learn the details of a commando raid on a flotilla that ended up with nine dead and dozens injured.
Netanyahu canceled plans to visit the White House on Tuesday after Israeli commandos were attacked while trying to board a ship in the flotilla heading toward Hamas-controlled Gaza overnight with aid and arms in violation of an Israeli blockade.
Netanyahu had been expected to arrive in Washington, D.C., Tuesday after leaving Canada, where he's been meeting with officials there. Instead, he headed home.
Obama expressed regret for those injured and killed but said he understood the prime minister's decision to return immediately to Israel. The leaders agreed to reschedule their meeting at the "first opportunity."
The White House is taking a cautious approach before chastising Israel as it awaits more details on the conflict. The United Nations was preparing an emergency session that would most likely end in condemnation.
White House spokesman Bill Burton said Monday that administration officials are "currently working to understand the circumstances surrounding this tragedy."
Sen. John Kerry, chairman of the Senate Armed Services Committee, also said a "thorough investigation" is needed.
"At this point, it is unclear what happened and there must be a thorough investigation. This unfortunate incident underscores the necessity of resolving the conflict between Israel and the Palestinians," Kerry, D-Mass., said in a written statement.
Several Israeli commandos were injured in the conflict after they were dropped by helicopter onto the decks and met by passengers trying to seize their guns, the Israeli Foreign Ministry said.
After speaking with Canadian Prime Minister Stephen Harper, Netanyahu said Israel wanted to check the cargo of the ships to ensure they contained no weapons, and received cooperation from five ships, but the sixth resisted.
Israeli Defense Minister Ehud Barak said Monday that he regrets the deaths, but the flotilla contained violent supporters of terror groups that have attacked Israel in support of Hamas, which is listed by the U.S. State Department as an international sponsor of terrorism.
Israel Defense Forces Chief of Staff Gabi Ashkenazi said soldiers were forced to fire on the ship, which contained weapons, after commandos were beaten with clubs and sticks and stabbed with knives.
One participant in the flotilla told Haaretz that the 700 pro-Palestinian activists aboard the ships were prepared for the scenario that unfolded.
"We fully intend to go to Gaza regardless of any intimidation or threats of violence against us," Huwaida Arraf said. "They are going to have to forcefully stop us."
Deputy Foreign Minister Danny Ayalon  noted that any other country would be considered in the right if it had acted in defense of its territorial integrity in the face of an armed group attempting to break the sovereign authority of a nation.
The Israeli Foreign Ministry added that Gaza is not facing a humanitarian crisis, but if activists want to deliver aid, they can deliver shipments through the Israeli port of Ashdod.
"The flotilla constitutes a politically-motivated media event, initiated by anti-Israel activists and extreme Islamic elements, under the guise of an act the organizers are attempting to depict as a humanitarian operation," the ministry said.
The United States, among others, has been trying to restart direct peace talks between the Israelis and Palestinians, and the meeting between Netanyahu and President Obama was an attempt to reset talks after a disappointing visit earlier this year.
Obama also has scheduled a meeting June 9 with Palestinian President Mahmoud Abbas.
In a statement last week, the White House said that Obama and Abbas planned to discuss the ongoing Israeli-Palestinian proximity talks and ways the U.S. can work with both parties to move into direct talks. They also will discuss U.S. efforts to support the establishment of a Palestinian state.