Nashville, new model immigrant gateway, to host Obama for speech about executive order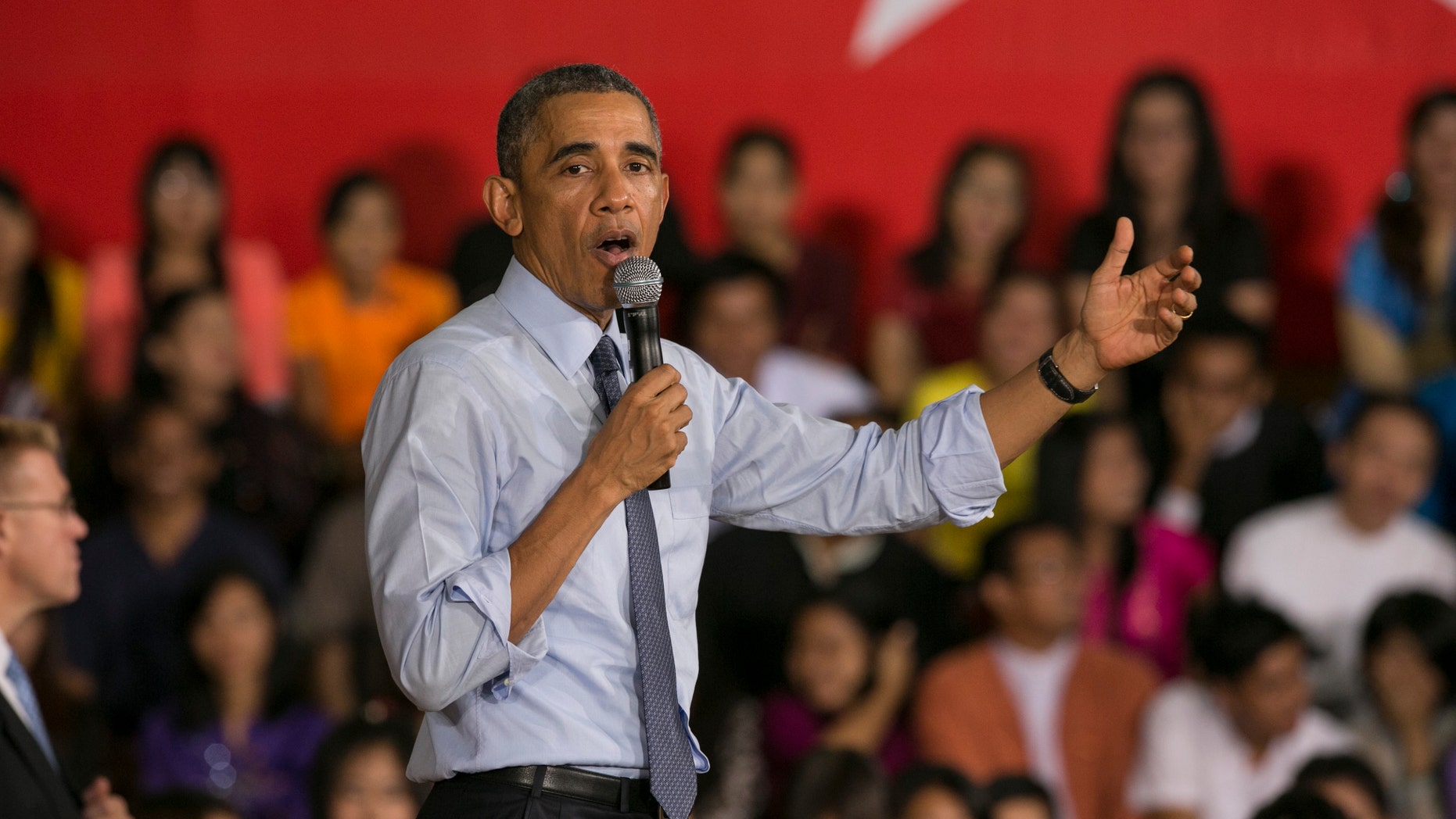 For President Barack Obama's talk on Tuesday about his new executive order, which could give a years-long reprieve from deportation to some 5 million undocumented immigrants, an apparently unlikely place will serve as the stage – conservative Tennessee. But the setting will be more receptive to the president's message than might at first appear.
Obama is scheduled to speak about his executive order, which Republicans in Congress are vowing to block, at an immigrant community center, Casa Azafran, in downtown Nashville.
Sprawling over 28,800 square feet, Casa Azafran houses non-profit groups that serve the immigrant and refugee communities, lending them assistance with improving English skills, finding homes, starting businesses, filing taxes and obtaining health care and legal counsel, among other things.
But Nashville itself has taken steps to help integrate immigrants and to make them feel welcome in Music City.
In September, Mayor Karl Dean signed an executive order to create the Mayor's Office of New Americans, whose duties include helping immigrants by expanding educational and economic opportunities, helping them navigate government agencies, as well as referring them to community groups that can help.
The city also offers programs for helping immigrants, who have accounted for more than half of Nashville's population growth in the last 10 years, prepare for U.S. citizenship.
"Nashville is a vibrant community that is home to people from all over the world, and embracing our growing diversity only makes our city stronger," Dean said in a statement on the city's website.
In November, Dean released a statement supporting Obama's executive action, plan which will extend deportation relief and work permits to some 5 million immigrants here illegally, mostly those who have been in the country more than five years and have children who are U.S. citizens or legal permanent residents.
Obama also reordered law enforcement priorities and expanded an existing deportation deferral program for immigrants brought illegally as kids.
"Congress needs to pass comprehensive immigration reform, but until they do, the President's action will allow some families in Nashville to participate more fully in our community," Dean said, just hours after Obama's executive action announcement. "From a local perspective, our Mayor's Office of New Americans will work with our nonprofit partners to help immigrants access the information they need."
Dean said that Nashville would prepare for the executive action by having information available for immigrants in the "New Americans Corners" located in public libraries as well as community centers such as Casa Azafran.
The White House, it turns out, took notice.
At a press briefing last week, White House Press Secretary Josh Earnest said Obama would be visiting Nashville to "deliver remarks on his recent executive actions to fix as much of our broken immigration system as possible while urging Congress to pass a comprehensive bill to get the job done."
He depicted Nashville as an ideal forum for the president's talk, noting that it is home to one of the fastest-growing immigrant populations in the country and that the city "has actively worked to welcome new Americans."
"Through community-based programs and government initiatives, the city is empowering and engaging new American community leaders, and the city's actions are paying off," Earnest said. "In fact, Nashville has been a leader in job growth among cities throughout the South and across the country."
U.S. Rep. Jim Cooper told the Tennessean that it certainly doesn't hurt that the state's GOP senators, Bob Corker and Lamar Alexander, supported a bipartisan comprehensive immigration reform bill that passed in the Senate last year.
That effort, which included tightened border security as well as provided a path to legal status for undocumented immigrants, stalled in the House, where conservative leaders vowed not to support any legislation that provides to people who are here illegally what opponents consider amnesty.
And Tennessee so far has chosen not to join the 20 states that are part of a lawsuit challenging the president's immigration executive action. Some 124,000 immigrants are believed to be living illegally in Tennessee.
Stephanie Teatro, co-director of the Tennessee Immigrant and Refugee Rights Coalition, or TIRRC, an immigration advocacy group that is housed in Casa Azafran, said Nashville is bucking the trend of many cities and states that have adopted hard-line policies to deal with immigrants.
In 2006, TIRRC launched a "Welcoming Tennessee Initiative," modeled on an earlier one in Iowa aimed at providing support for immigrants. Tennessee's initiative then spawned similar ones in other states.
"That no doubt was noted by the White House and by other mayors across the country," Teatro said. "They saw a mayor of a new destination city, a new gateway city, who instead of responding to the uncertainty with mistrust or anger that you see in some communities said, 'We are going to do everything we can to make sure people have access.'"
The Associated Press contributed to this report.
Follow us on twitter.com/foxnewslatino
Like us at facebook.com/foxnewslatino