Mitt Romney Pushes Hard Line on Immigration in South Carolina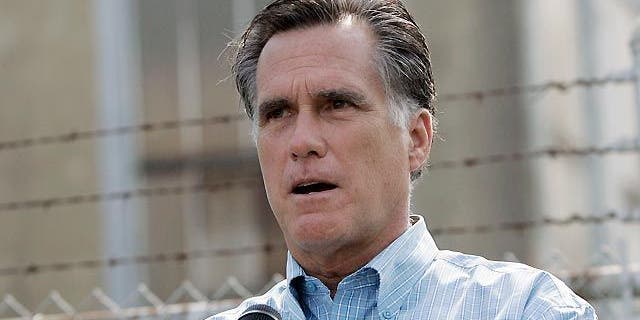 While all eyes were on Iowa and New Hampshire, and how GOP presidential contenders would fare in each, the battle for a South Carolina victory was well underway – with immigration as a hot-button issue.
It is a topic that Mitt Romney, the winner in both Iowa and New Hampshire, has been more than willing to address – aiming to show his conservative bona fides.
Around the beginning of the year, voters in South Carolina received mailings that noted the former Massachusetts governor's position on illegal immigration.
"The mailer talks about putting an end to magnets or benefits that illegal immigrants have," a local South Carolina publication quoted a Romney campaign spokesman, Ryan Williams, as saying, "ensuring a tamper-proof system that allows employers to check the status of their employees and creating a strong border fence."
"The Obama administration is opposed to common sense immigration laws," SummervillePatch.com quoted Williams as saying. "With Romney's plan there would be no magnets, no jobs, no holes in the borders."
Immigration did not figure prominently in Iowa or New Hampshire, but it does in South Carolina.
Where Mitt Romney Stands on Latino Issues
South Carolina is among the states that have passed laws to crack down on illegal immigration. A federal judge blocked several provisions of the state's law from taking effect on New Year's Day.
The law allows police to check the immigration status of a person they suspect may be in the country illegally, among other things.
The judge halted the implementation of sections pertaining to the transportation of undocumented immigrants and immigrant registration cards.
Romney's hard line on immigration – as well as other controversial topics -- has helped him win the endorsement of some of South Carolina's top Republican leaders, including Gov. Nikki Haley and state Treasurer Curtis Loftis, a Tea Party favorite.
A Charlotte Observer story said that "Haley told a crowd [of residents] that Romney would promote South Carolina-style conservatism in Washington on everything from voter ID laws to 'mandatory' health care to illegal immigration."
The story quoted Haley, who was standing next to Romney, as telling the audience: "I asked him, 'Gov. Romney, can you believe that we passed an illegal immigration bill in this state and the federal government is saying we can't do it? And he said, 'Every state that passes a law should be able to enforce those laws in their state.' That's what we need in a president!"
Romney made waves among some Latino groups and immigration advocates when he said that if elected president, he would veto the Dream Act, a measure that passed in the House last year, but not in the Senate.
The Dream Act would allow the undocumented immigrants brought to the United States as minors to get conditional legal status if they meet certain criteria, such as graduate from a U.S. high school, attend college and stay out of trouble with police.
He assailed his rival, Texas Gov. Rick Perry, for allowing undocumented immigrants to attend college at in-state tuition rates, and former House Speaker Newt Gingrich, whose support for allowing undocumented immigrants who have been in the United States for more than 25 years Romney called a form of "amnesty."
"It's a mistake as a Republican Party in trying to describe which people who've come here illegally should be given amnesty, to be able to jump ahead of the line and the people who have been waiting in line," Romney told reporters in Des Moines.
Gingrich has sought to deflect the attacks on himself as soft on immigration by, among other things, saying that he endorses South Carolina's tough immigration law. Gingrich also said that the federal government should not stop states from enacting their own immigration laws.
"For the past year, we've watched as views formerly ascribed only to fringe candidates have become acceptable policy for most of the Republican presidential hopefuls, Romney included," wrote Democratic commentator Alicia Menendez. "With each boomlet — Perry in August and Gingrich in December — Romney has used immigration to demonize his opponent."
"Moving to the right on absolutely everything is a strategy that could help Romney seal the deal by the South Carolina primary," Menendez wrote. "But if the primary season extends to Florida and Nevada, Romney will have to find his way back to the middle faster than he had had hoped."
Some Republican political leaders and strategists have expressed concern about the race to the right by the GOP candidates, and have warned that such take-no-prisoners views could alienate an increasingly important Latino electorate.
Other than a Spanish-language television advertisement launched Wednesday in Florida, Romney has not made high-profile overtures to Latino voters, unlike Gingrich, who took Spanish lessons to address Latinos directly, and who started a Spanish-language online forum. Ron Paul plans a Latino voter outreach effort in Nevada.
Still, Romney has picked up support from some Latino Republicans, especially in what could be the critical state of Florida.
He's won the endorsements of Florida Reps. Ileana Ros-Lehtinen and Mario Diaz-Balart and former Rep. Lincoln Diaz-Balart.
"I don't agree with Gov. Romney's position on immigration, but I agree with him solidly on the economy and for me, that's the driving force in this election," Ros-Lehtinen said.
Follow Elizabeth Llorente on Twitter: @Liz_Llorente
Elizabeth Llorente can be reached elizabeth.llorente@foxnewslatino.com
Follow us on twitter.com/foxnewslatino
Like us at facebook.com/foxnewslatino