Mitt Romney Enjoys Strong Support Among Latino Evangelicals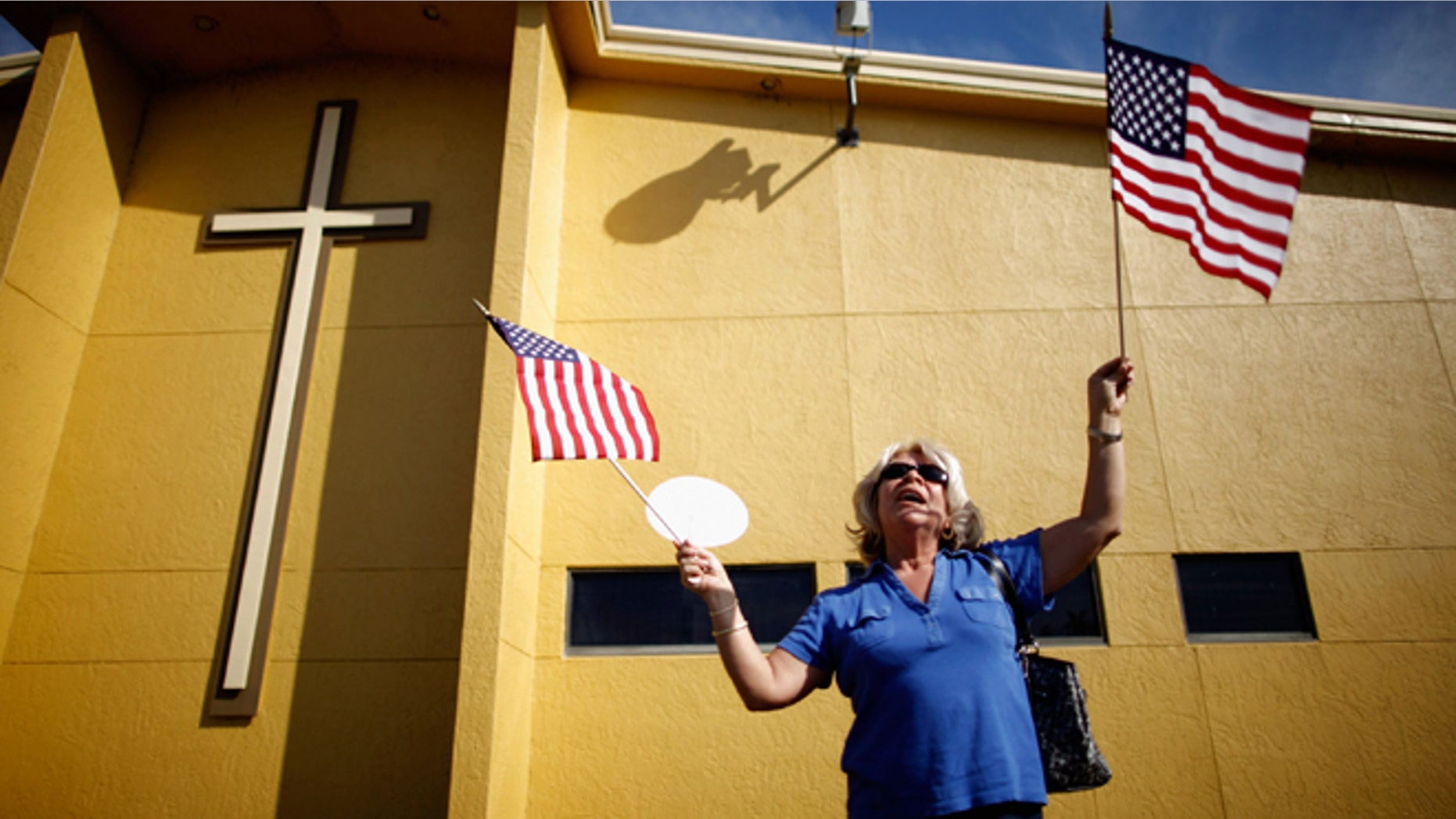 In an election that may hinge on the Latino vote, Mitt Romney is getting his most enthusiastic support among religious groups from Latino evangelicals.
Thiry-nine percent of Latino evangelical protestants support Romney for President, the largest share for the GOP candidate among any religious group, according to a new Pew Research Center survey largely conducted before the first presidential debate.
But 50 percent of Hispanic evangelical protestants, the most conservative of the faith-based groups that the study looked at, said they support President Barack Obama.
The same survey showed three quarters of Latino Catholics (73 percent) and eight-in-ten religiously unaffiliated Latinos (82 percent) would vote for Obama if the election were held today. A Fox News Latino poll conducted in September showed the president held a two-to-one advantage with likely Latino voters.
Latino evangelicals, which represent 16 percent of the Latino electorate, may represent Romney's best chance in increasing his Hispanic voter support before Nov. 6 if they turn out in large numbers.
Some leaders say Romney's Latino evangelical support will be higher come election day.
"My projection is you're going to see close to 60 percent of Latino evangelicals supporting the Romney ticket," said Rev. Samuel Rodriguez, president of the National Hispanic Christian Leadership Conference, to the Charlotte Observer. The Leadership Conference is made up of more than 25,000 evangelical congregations.
Romney's Latino evangelical protestant support is lower than with white, non-Hispanic evangelical Protestant registered voters, among whom a solid majority supports Romney (74 percent).
This division can be explained by the "double reality" in which evangelicals live, University of Michigan Professor Daniel Ramirez told Efe on Thursday. At church they are exposed to the "rightist discourse," but they do not live isolated from the Hispanic community, immigration problems and "the xenophobia against Latinos over the past 15 years."
"They live in another reality from evangelical whites and that impedes evangelical Latinos from supporting 100 percent the program of the ... religious right," Ramirez added.
Record Latino Support for Gay Marriage - Evangelical
According to the same survey, conducted by the Pew Hispanic Research Center and the Pew Forum on Religion & Public Life, half of Latinos (52 percent) now favor allowing gay and lesbian couples to marry legally, while one-third (34 percent) are opposed.
This is the first time the number has eclipsed fifty percent since the poll was first started. As recently as 2006, these figures were reversed (56 percent of Latinos opposed same-sex marriage, while 31 percent supported it).
Latino evangelicals, however, remain strongly opposed to same-sex marriage (66 percent opposed vs. 25 percent in favor).
"Correspondingly, as Hispanic Evangelicals, we stand committed to advancing not the agenda of the donkey or the elephant, but only the agenda of the Lamb," Rev. Rodriguez said in an op-ed published on Fox News Latino. "To Hispanics, our support of the biblical definition of marriage is not a matter of politics but a matter of faith."
While Latino evangelicals oppose gay marriage due to religious concerns, Rev. Gabriel Salguero of the National Latino Evangelical Coalition noted that they are not one-issue voters.
"Hispanic evangelicals are the quintessential swing voters," Rev. Gabriel Salguero of the National Latino Evangelical Coalition told Fox News Latino. "We're conservative on social issues and progressive on immigration, poverty and housing. So the question is, which will be the issue of the day?"
The Pew Research Center survey was performed among 1,765 Latinos including 903 registered voters and has an error margin of around plus/minus 4 percent.
Of the total number of Latino registered voters, calculations are that 57 percent are Catholic, 16 percent are evangelical Protestants and 15 percent have no religious affiliation.
Follow us on twitter.com/foxnewslatino
Like us at facebook.com/foxnewslatino