Michigan Bill Requires Police and State Agencies to Check Immigration Status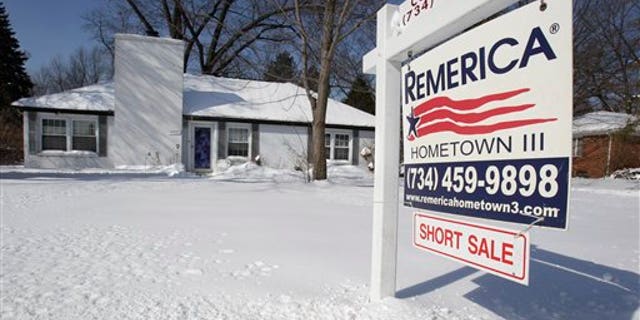 Michigan has become one of the latest states to debate whether to require law enforcement officers to check the immigration status of people they approach for an offense and whom they suspect may be here illegally.
A proposed bill in the House known as No. 4305 also would require government agencies to verify the immigration status of people older than 18 years of age who apply for federal, state or local public benefits.
As in many of the roughly 20 other states considering bills that target illegal immigration, the Michigan bill has drawn criticism by immigrant rights groups and religious leaders who say it would create a climate of fear and division.
An editorial in the Midland Daily News said "the bill fails the stink test."
But the measure's supporters say undocumented immigrants, who number an estimated 200,000 in Michigan, are a drain on the state that in recent years has been plagued with one of the nation's highest unemployment rates and an exodus of its residents.
Republican Rep. Dave Agema of Grandville said the bill he introduced in February was a "common sense" measure to help ensure that federal immigration law is enforced in Michigan.
The measure would require law enforcement officers to make a "complete, full and appropriate attempt" to verify a person's immigration status after the person is stopped for another offense and officers have probable cause to suspect the person is in the country illegally.
People who don't have a driver's license or other documentation and are suspected to be illegal immigrants could be turned over to federal custody. Agencies or officials that adopt policies limiting or restricting the enforcement of federal immigration law could face fines.
The Alliance for Immigrants Rights and Reform Michigan said the proposal would allow police to stop and arrest people solely on the suspicion they may be in the U.S. illegally.
Agema said that wouldn't be the case, and that the immigration status check would come only after someone had been arrested or stopped on suspicion of violating state or local law and didn't have proper identification.
"If they were drunk driving or they were caught stealing, that's when they'd do it," Agema said. "They don't just pull them over because `hey, that guy looks like he's an illegal.' No. That's not in the bill."
Agema said illegal immigration is costly to Michigan through higher costs for health care, education and human services.
Opponents say the bill would hurt Michigan's business climate and reputation by creating an atmosphere where even legal immigrants feel unwelcome. They note that a recent report by the Michigan League of Human Services estimated that if the bill became law the state would lose $3.8 billion, and hurt industries that only tend to draw undocumented workers.
"The future of Michigan's economy relies on attracting the best and brightest from across the world," Rev. Fred Thelen, pastor of Cristo Rey Catholic Church in Lansing, said in a statement. "It would be foolish to pass this law and signal to the world that Michigan does not welcome the world, but treats it with suspicion."
The Midland Daily News editorial said the bill would lead to racial and ethnic profiling.
"Will police attempt to view to verify the immigration status of a white male with no driver's license? Unlikely," the editorial said. "Will they run checks on Hispanic or Arabic drivers with or without a license and whether they are legal or illegal immigrants or third-generation natural born citizens? We think they will."
Bill supporters said protections against racial profiling are in place. The proposal states that it would be enforced in a manner consistent with federal immigration laws and "protecting the civil rights of all persons."
Michigan's law enforcement officers already have the power to contact federal immigration officials if they've stopped someone that they have probable cause to believe is in the country illegally.
But Michigan State Police say there's no state immigration law that makes that a requirement or spells out procedures to follow if they suspect they've stopped an illegal immigrant.
The Michigan debate comes on the heels of a series of arrests of undocumented immigrants in the city of Kalamazoo by agents with the U.S. Immigration and Customs Enforcement, or ICE.
The Hispanic American Council, the Kalamazoo area's largest Latino advocacy group, told reporters that the raids -- which took place over several days -- had triggered fear in the local Hispanic community.
Hispanic leaders say that in the wake of the raid, which ICE agents conducted in businesses and homes, many Hispanic residents were afraid to open their businesses, and send their children to school.
The roughly 20 immigrants who were arrested included people who had criminal records, while others had failed to leave the United States after being ordered deported.
Follow politics and immigration reporter Elizabeth Llorente on Twitter: @LlorenteLatino
Elizabeth.Llorente@FoxNewsLatino.com
Follow us on twitter.com/foxnewslatino
Like us at facebook.com/foxnewslatino