McDonnell Pursues Deal to Give Virginia Troopers Immigration Enforcement Power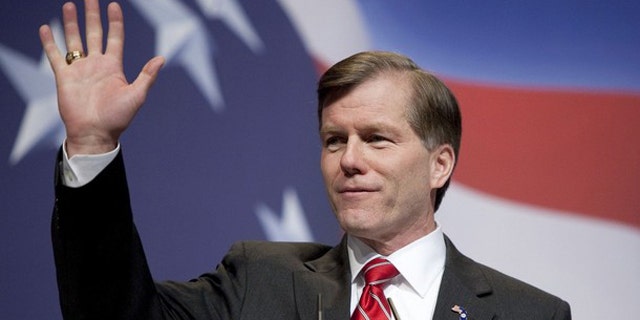 Virginia Gov. Bob McDonnell is pursuing a deal with federal officials that would allow state troopers to enforce immigration law, effectively expanding statewide a program that a handful of Virginia counties have implemented.
The move comes as state Attorney General Ken Cuccinelli issued a legal opinion saying state police officers can check the immigration status of anyone they stop or arrest.
Though the decision prompted a call for the governor to codify that decision in state law, McDonnell's office said he is already working toward giving state police new enforcement powers.
"He just feels there's been a breakdown at the federal government to enforce our ... immigration laws and protect our borders. This is just trying to make sure that Virginians are kept safe," McDonnell spokeswoman Stacey Johnson told FoxNews.com.
She said the governor has been talking to federal officials about the idea for the past couple months and that the details of the arrangement "will be announced in the coming weeks."
McDonnell is trying to expand authority through a program known as 287g -- an agreement dozens of localities across the country have forged with Immigration and Customs Enforcement that trains local officers in immigration enforcement. The program allows the officers to carry out some of those duties under ICE supervision.
ICE would not comment on the negotiations with Virginia. If the deal is sealed, McDonnell's state would join several others in implementing the partnership for state law enforcement.
It's unclear whether the governor would take any action to codify Cuccinelli's decision or if he would even need to. McDonnell described the ruling Tuesday as nothing new.
Cuccinelli described his opinion as a clarification of the law. He explained that Virginia law allows state law enforcement to check immigration status but does not require it -- the section of the Arizona law that mandated the immigration checks was blocked by a federal judge last week pending litigation.
Virginia is pursuing tougher immigration policies on several fronts, with officials claiming their actions will be able to withstand legal challenge.
"We're very prudent, we take our time -- measured responses," said state Republican Delegate Robert Marshall, who originally requested the ruling from Cuccinelli.
Prince William Board of County Supervisors Chairman Corey Stewart is pushing a separate statewide bill that would bring an Arizona-style system to Virginia. The proposal would require police to check the immigration status of anyone they stop or arrest. Stewart, who claims his proposal avoids the legal pitfalls that have tripped up Arizona, has launched a political action committee to raise money for a public campaign in support of the bill and has started a website where he is trying to collect 100,000 signatures.
Senate Democratic Leader Richard Saslaw, though, said the proposal doesn't stand a chance. He also cast doubt on whether Cuccinelli's ruling would have any impact on Virginia police operations.
Should a deal be struck with ICE, Virginia would join Alabama, Arizona, Colorado, Georgia, Florida, Minnesota, Rhode Island and Tennessee in extending the program to state police.
Several Virginia counties already have the 287g program, including three separate departments in Prince William County.