McCaskill proposes inspector general to keep US Senate honest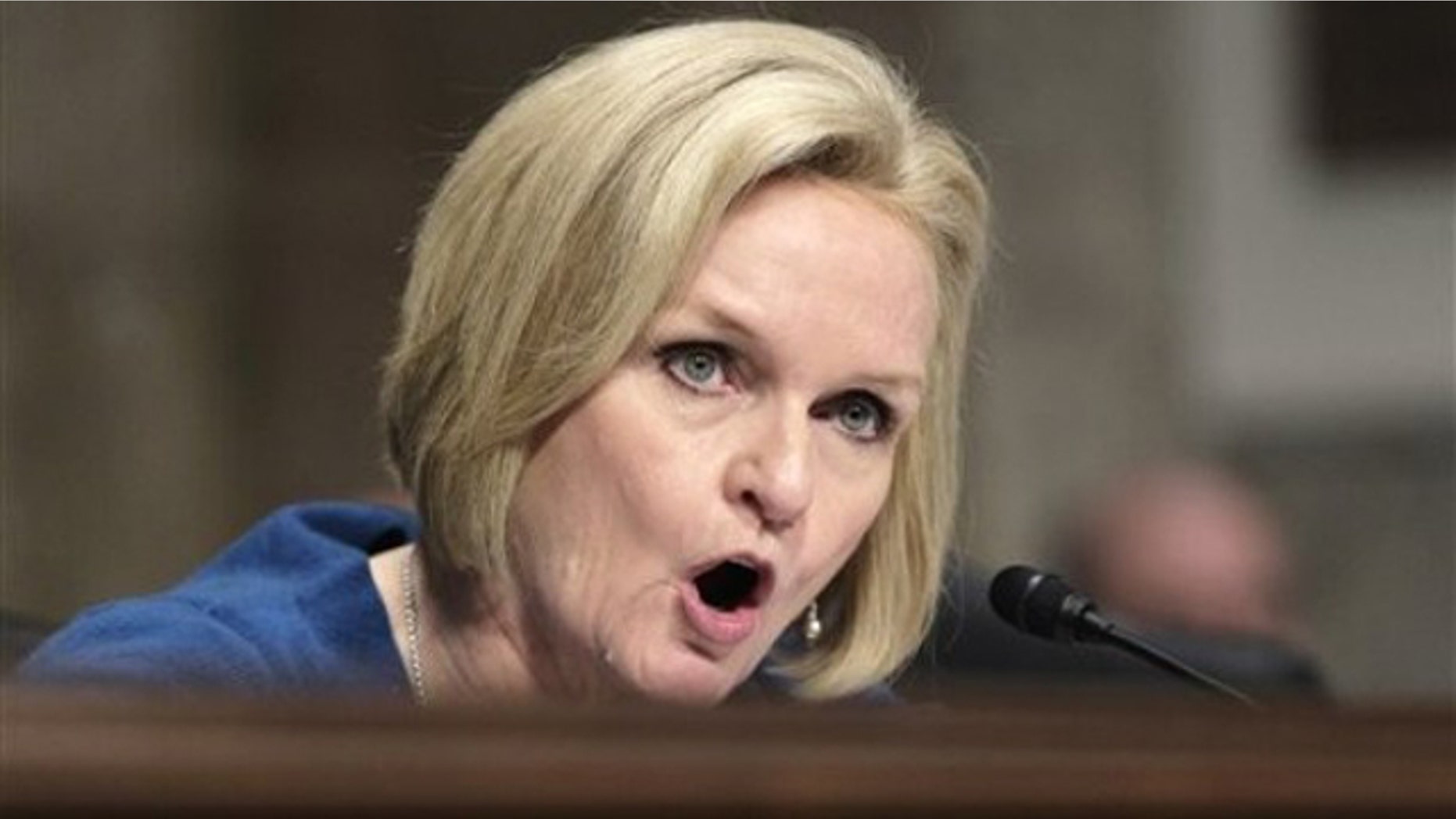 Sen. Claire McCaskill is calling for an auditor to be appointed to watch over the U.S. Senate, saying the chamber should be held to the same scrutiny as dozens of other government agencies.
The Missouri Democrat proposed the legislation last week as her latest foray into expanding government transparency. The proposed Senate inspector general would be responsible for investigating, auditing and reviewing Senate operations to make sure taxpayer money is being spent wisely.
"Inspectors generals are the watchdogs for taxpayers, finding waste and fraud and abuse in the way that taxpayers' money is spent," said McCaskill, a former prosecutor and Missouri state auditor. "We need an inspector general for the United States Senate to look at the operations of the legislative branch, to make sure that we're using money wisely, that we're not wasting it -- that we have the same kind of accountability on us that we have supported in the rest of government."
The inspector general would report any findings on waste to the entire Senate.
McCaskill's plan is the latest installment in her proposals to expand protections for whistleblowers, ban earmarks and increase scrutiny on the federal government's relationships with contractors in battle zones abroad.
But not everyone may be thrilled with the idea of an IG for the Senate.
Leslie Paige, spokeswoman with Citizens Against Government Waste, suggested some lawmakers would resist the idea. But, while she questioned whether a Senate auditor would ever make any significant progress on the job, Paige said the push for a Senate IG could be worthwhile just for the sake of making lawmakers uncomfortable.
"If she really wants to stink up the joint, and I highly recommend she keep doing that, she could be a real thorn in their side" by pointing out the Senate doesn't abide by the same rules as other agencies, she said.
But Paige said junkets and other spending needs to be examined, too. She questioned whether IG reports, and the new bureaucracy that would support such an office, would lead to meaningful corrective action.
"They'll just say, 'Thank you very much, and I'll toss it in the circular file,'" she said.