Mainstream media largely ignore Clinton crony David Brock's link to Democratic operative's arrest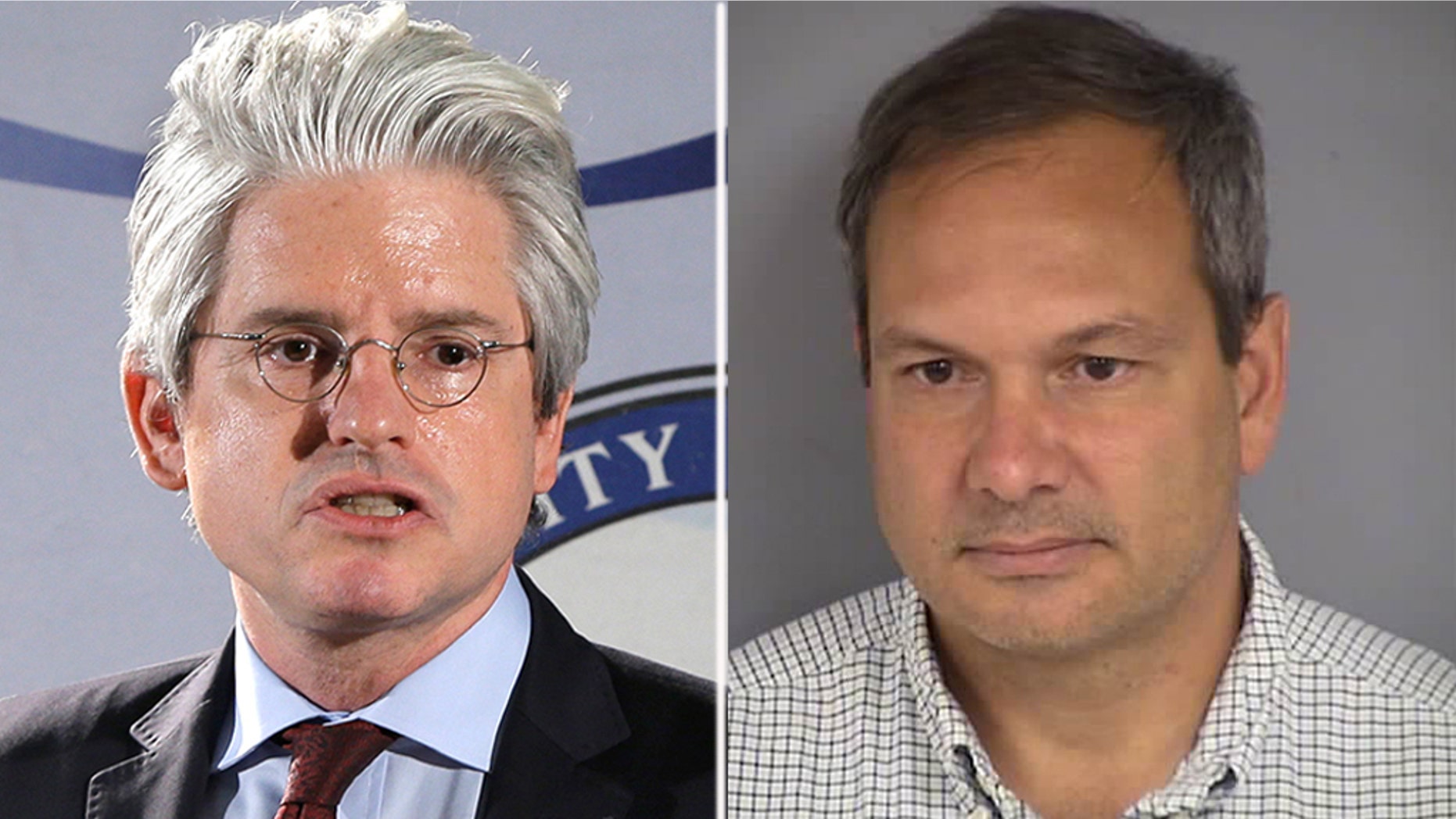 The David Brock-founded, far-left opposition group American Bridge 21st Century fired a key operative after he was arrested and accused of battery – but the mainstream media largely ignored the story and Brock's connection.
Mike Stark was arrested Tuesday evening in Las Vegas, after Laxalt campaign manager Kristin Davison accused him of grabbing and yanking her arm and refusing to let go. The liberal operative apparently told police it was "his job" and he "does this for a living." Several staffers for Republican lawmakers on Capitol Hill told Fox News that Stark is notorious for aggressive behavior when dealing with members and their aides.
The New York Times and MSNBC did not cover the story, while CBS' "Evening News," NBC's "Nightly News" and ABC's "World News Tonight," among other programs on the networks, also ignored the arrest.
Stark's employer, American Bridge, was founded in November 2010 by Brock, who also founded far-left watchdog group Media Matters. CNN didn't cover the story on air but did report it online. However, CNN's piece did not mention Brock by name.
CNN anchor Jake Tapper felt that Brock's connection was newsworthy, as he named the liberal power player in a tweet on the arrest. While CNN's chief Washington correspondent decided to fit Brock's name into Twitter's precious 280-character limit, others omitted it from their digital coverage.
The Washington Post republished the Associated Press version of the story that also did not mention Brock by name.
"The mainstream media is running cover for Brock because he runs their beloved Media Matters, which makes a living out of distorting and misquoting conservative media personalities' comments to try to get them fired," Daily Caller media editor Amber Athey told Fox News. "Media Matters is the liberal attack dog they so desperately want to be, so of course Brock has to be protected at all costs, even as someone connected to him harasses and assaults conservative women."
Stark's aggressive behavior has been well documented and House Intelligence Chairman Devin Nunes, R-Calif., once took to Twitter in an attempt to identify him after Stark allegedly chased him around Capitol Hill.
Brock, a longtime ally of the Clintons, has dedicated his career to combating conservatives and right-leaning media. As questions arise regarding whether Brock knew about Stark's aggressive tactics, the mainstream media largely are looking past the connection.
Brock actually began his career as a conservative but has used extreme rhetoric to attack both sides of the aisle throughout his time in the public eye. He once admitted to lying in a book in order to ruin Anita Hill's credibility.
While NBC News didn't cover Stark's arrest, the Peacock Network allowed Brock to pen a hit piece on then-Supreme Court nominee Brett Kavanaugh as recently as last month.
Meanwhile, American Bridge 21st Century's largest donor is liberal billionaire George Soros, who contributed more than $2 million between 2015 and 2016. Soros is still involved with the group, most recently donating $300,000 in February, and $80,000 last year.
Sen. Rand Paul, R-Ky., tweeted on Thursday questioning whether the group was inciting violence toward Republicans.
"Soros paid protester arrested. Same group operates inside congressional office buildings. Are democrats paying to incite violence?" Paul tweeted
Fox News' Brooke Singman and Samuel Chamberlain contributed to this report.