Lincoln Chafee to address future of campaign on Friday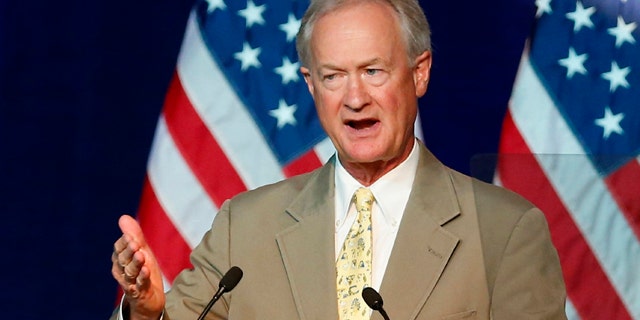 NEWYou can now listen to Fox News articles!
Democratic presidential candidate Lincoln Chafee sparked a flurry of speculation that he would drop out of the race after he tweeted that he would address the future of his campaign Friday.
There was no immediate comment from the campaign about Chafee's plans.
The former Rhode Island governor and senator's campaign has struggled to gain traction against those of front-runner Hillary Clinton and challenger Bernie Sanders. In last week's Democratic debate Chafee referred to himself as a "block of granite" when it came to issues and said he was most proud of his judgment, particularly his vote against the Iraq war. But his performance was widely panned due to his stumbling over questions about his record and his reason for seeking the presidency.
In addition, Chafee raised just $11,000 in the most recent fundraising quarter, a pittance compared to the $28 million and $26 million pulled in by Clinton and Sanders, respectively. Most of his money has come from more than $360,000 that he has loaned his campaign.
Chafee, a former Republican who became an independent before joining the Democratic party, has said he would carry on his campaign as long as he can keep raising important issues.
"I want to continue offering my character, my experience and vision to the voters of New Hampshire and Iowa," he told the Providence Journal following the debate, "and they can do what they want with it."
The Associated Press contributed to this report.