Latino priest and pro-immigrant group marching 350 miles to RNC convention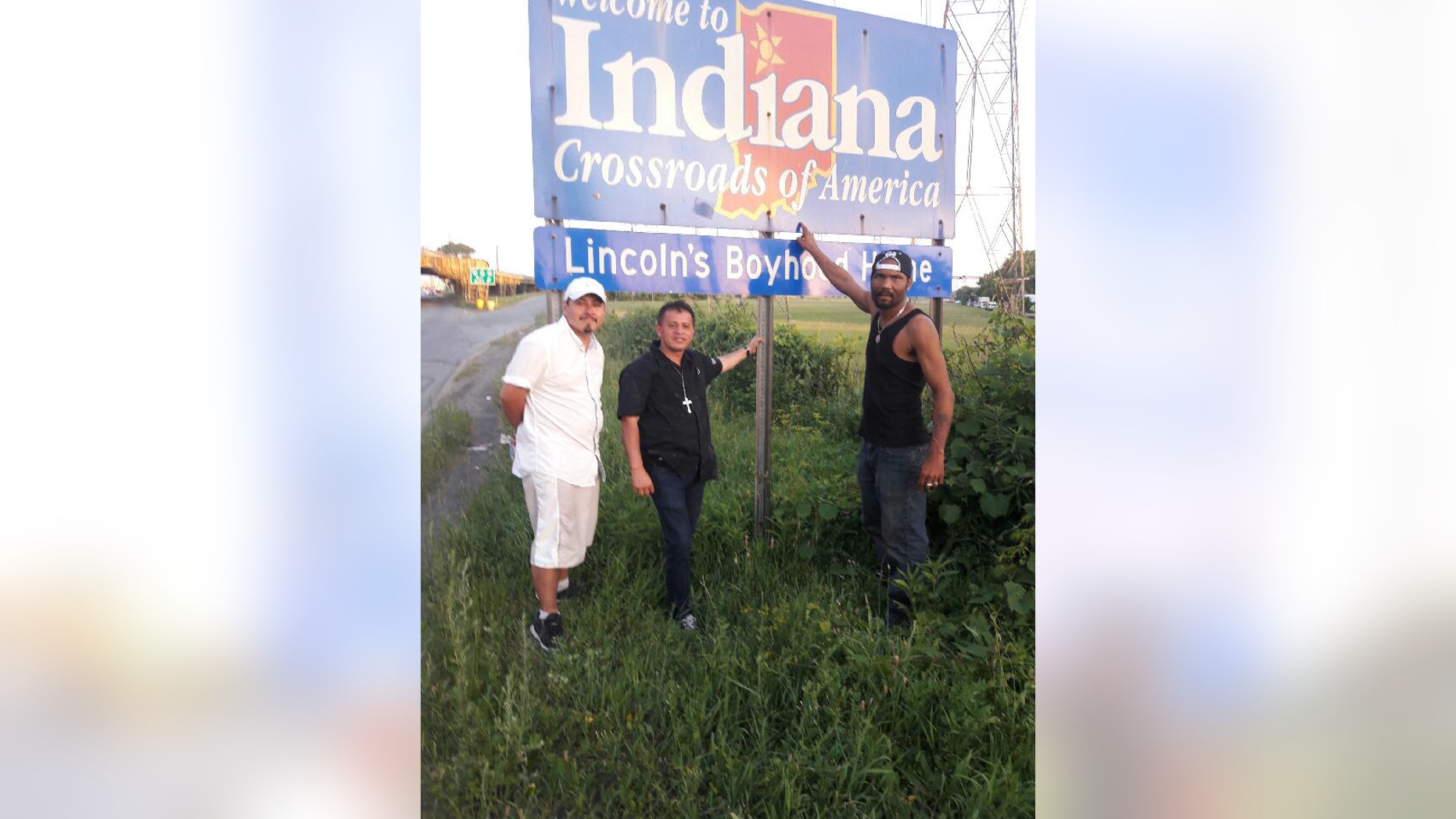 Soaking wet from an afternoon rainstorm and with blisters already forming on his feet, Rev. Jose Landaverde trudged down a strip of asphalt on the outskirts of Portage, Indiana.
Along with the Anglican Church reverend were a group of around 10 other people from Chicago's Latino-heavy Little Village neighborhood who were making their way 350-miles on foot toward Cleveland and the Republican National Convention.
"We are walking because we want to raise the consciousness and awareness of the American people and to tell them it is important to listen to the needs of the immigrant community," Landaverde told Fox News Latino.
Angered by the divisive rhetoric of presumptive Republican nominee Donald Trump and worried about a possible wave of anger toward Latinos in the U.S., Landaverde and his contingent started on Monday walking 12 to 20 miles a day from Tenochtitlan Square in Chicago's Pilsen neighborhood to send a message to Republican leaders and politicians that there are consequences for deriding immigrants while on the stump.
Trump has drawn the scorn of many Latinos across the U.S. for his comments about Mexican immigrants and his call to build a wall along the border with Mexico. In recent months, the billionaire businessman's rallies have been plagued with protests and unrest as demonstrators voice their outrage over his campaign trail comments.
"It's very important for us to march now because the country and the Latino community are in deep crisis because of the language of Donald Trump," Landaverde said.
While Landaverde currently only has three people signed on to make the entire 350-mile journey from Chicago to Cleveland, he is expecting to have between 75 and 100 people marching alongside him by the time he makes it to Cleveland in July. The Republican Convention runs from July 18th to the 22nd.
Landaverde said that during the first few days of the march they have been with many people who are sympathetic to their cause in the industrial suburbs of Gary and Portage in Indiana, but he expects to run into less friendly faces when his contingent makes it to the more rural areas of the Hoosier state and into Ohio.
"We are not violating any laws," said Landaverde, an American citizen who was born in El Salvador. "We are exercising our civil rights as American citizens."
Landaverde says he hopes to make it to Cleveland in a total of 27 days.