Know Your Tea Party Candidate: Guide to the Most Loved, Hated Movement of 2010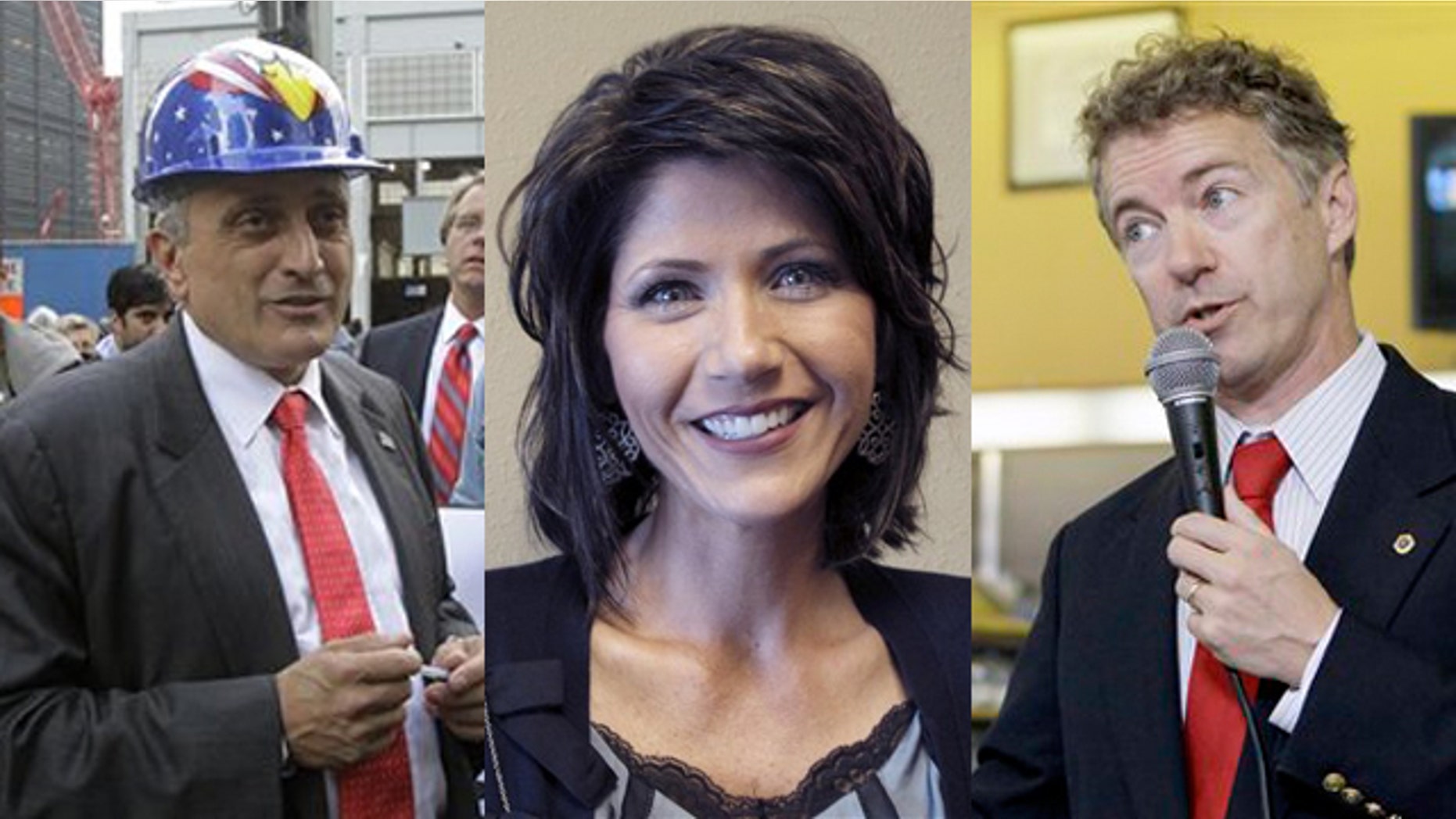 The mantle of the "Tea Party" candidate has, by turns, emerged as a blessing and a burden this campaign season, but for the most part the dozens of nominees who can rightly claim that support are embracing it.
Though prognosticators speak of a 1994-style Republican wave in Congress, this election may be remembered more for the political phenomenon known as the Tea Party than any shift in the balance of power. There was a hunger for fiscal discipline and a new breed of politician, and the Tea Party has both embodied and propelled that.
For the candidates who fit their mold, their campaigns gained an identity. They ran on fiscal discipline, among other issues, and to boot got free advertising, bonus campaign volunteers and a platform. In turn, candidates who may not have stood a chance in an ordinary year were able to compete on a level playing field with incumbents and establishment favorites.
Though it's hard to keep track of all the candidates out there, FoxNews.com has compiled an unofficial voters' guide to the Tea Partiers of 2010. They include state lawmakers, first-time candidates, business leaders, veterans and even some incumbents who saw something in common with the movement that has been derided as extreme by some and praised as patriotic by others.
While the rocky Republican primary season has produced a handful of nominees looking ill-positioned to win next week, they are outnumbered by the candidates who have thrived in their races with Tea Party backing. Kristi Noem in the South Dakota House race, Rand Paul in the Kentucky Senate race, Nikki Haley in the South Carolina gubernatorial race are all competitive, if not leading. And they will all be watched carefully Tuesday as a test of whether the Tea Party movement is effective and what it stands for.
Sal Russo, chief strategist for the Tea Party Express, said it's important that the Tea Party movement stay true to its fiscal discipline roots while welcoming a range of viewpoints on almost all other issues.
"To be a majority in America, you have to have great diversity," he said. "We're going to have people that are pro-life, pro-choice, for the war, against the war."
But the less government, less spending mantra has been non-negotiable. The Tea Party is by no means monolithic -- it comprises hundreds of local and regional and national groups, some of which have a tribal dislike for one another -- but the unifying issue among almost every one is fiscal restraint.
"We have to have strong fiscal responsibility," Russo said.
Tea Party Express, in addition to pumping up voters at cross-country rallies, has spent nearly $7 million on this election, according to its latest campaign finance filing. They've played heavily in places like Alaska, where endorsed candidate Joe Miller is competing against incumbent Sen. Lisa Murkowski and Democrat Scott McAdams, and Delaware, where the Tea Party Express is just about the best friend underdog Senate GOP nominee Christine O'Donnell has.
But other national groups, like FreedomWorks and the Tea Party Patriots, have also flexed their muscle in the campaigns. And on the local level, Tea Party offshoots in every state have gravitated toward their select candidates.
In Florida, retired Army Lt. Col. Allen West has gathered up Tea Party support in his campaign against incumbent Democratic Rep. Ron Klein. He welcomes the support, but doesn't necessarily define himself by it.
"There's been no financial support. It's been more on the side of the grassroots," West campaign manager Josh Grodin said. He said volunteers attached to the South Florida and Fort Lauderdale Tea Party groups have helped with door-knocking on behalf of the campaign, though he said many of them identify as much with West as they do with the Tea Parties.
The abundance of the Tea Party brand has also led to a number of local skirmishes over legitimacy. In Nevada, an independent Senate candidate claiming Tea Party support, Scott Ashjian, has been accused of acting on behalf of Democrats to pull votes away from Sharron Angle, the Republican nominee who has the backing of the Tea Party Express. In Pennsylvania, Democratic House candidate Bryan Lentz recently admitted his campaign's volunteers were helping "Tea Party" candidate Jim Schneller.
In any case, the Tea Party has already started letting its grassroots grow. It has warned candidates that if they don't follow the mantra, they will be faced with Tea Party opposition in the 2012 election.