Kellyanne Conway swipes at Hillary Clinton for long silence over Weinstein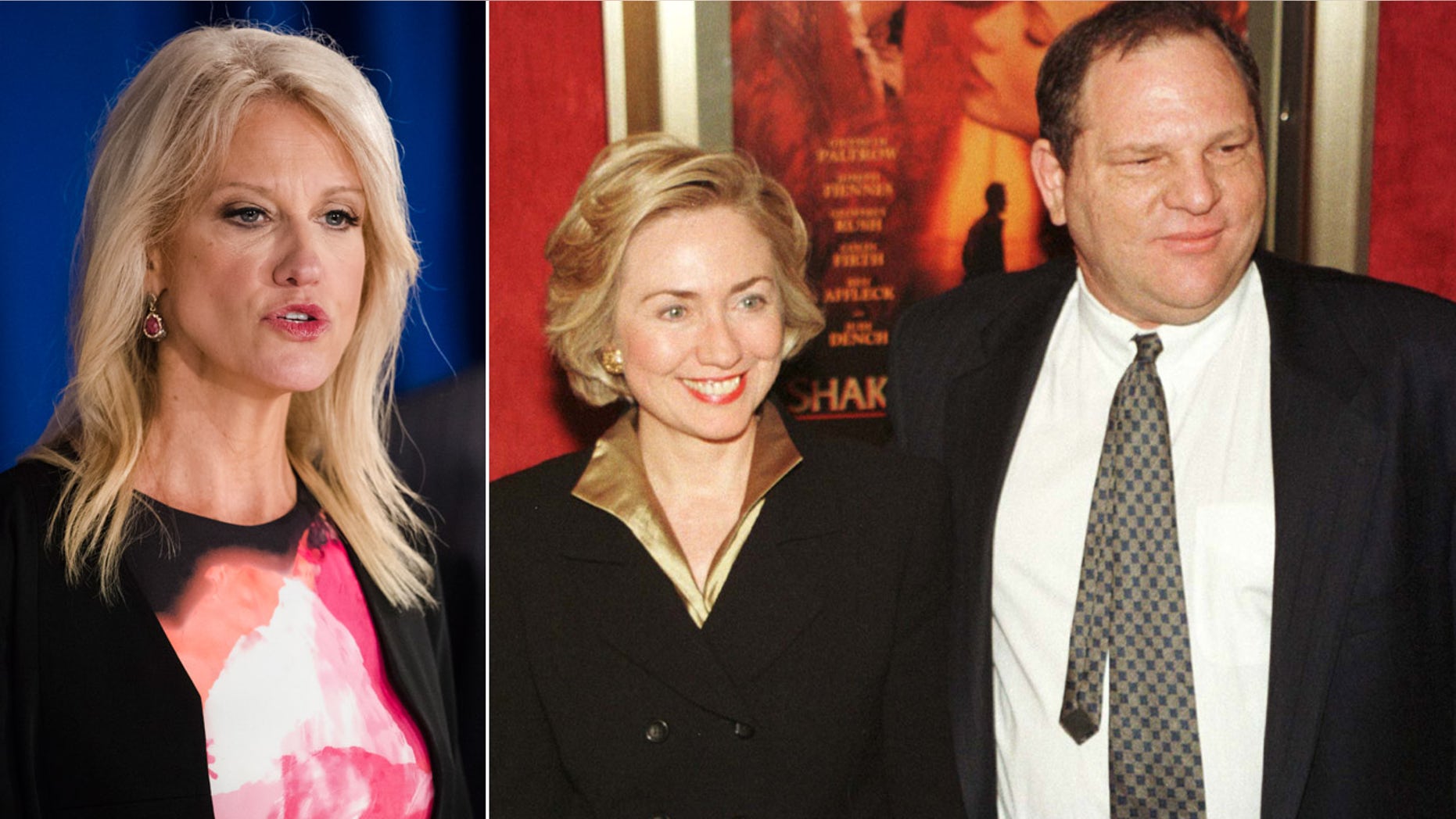 Kellyanne Conway took to Twitter Tuesday to bash Hillary Clinton over her delayed response to sexual harassment allegations against Democrat mega-donor Harvey Weinstein.
"It took Hillary abt (sic) 5 minutes to blame NRA for madman's rampage, but 5 days to sorta-kinda blame Harvey Weinstein 4 his sexually assaults," the counselor to the president tweeted.
Minutes later, Conway retweeted CNN reporter Erin Burnett who also took a swipe at the 2016 Democratic presidential candidate.
"HRC spoke for 90 mins last nite, didn't mention Harvey Weinstein. She won't give women a 'pass' for not voting for her, but she gave him one," Burnett tweeted.
Clinton broke her silence Tuesday on the sexual harassment allegations against the movie mogul Weinstein, saying such behavior "cannot be tolerated."
"I was shocked and appalled by the revelations about Harvey Weinstein," Clinton said in a statement, released on Twitter by spokesman Nick Merrill. "The behavior described by women coming forward cannot be tolerated. Their courage and the support of others is critical in helping to stop this kind of behavior."
Weinstein, who was a friend of the Clintons, contributed $46,350 to Hillary during her presidential candidacy, as well as to HILLPAC, a committee she used to support other Democrats while she was a senator, according to The Associated Press.
Weinstein was fired Sunday from his own company following a scathing New York Times report that said the movie mogul settled sexual harassment lawsuits with at least eight women.
The Associated Press contributed to this report.