Jewish leaders looking at Hispanic Evangelicals to rally support for Israel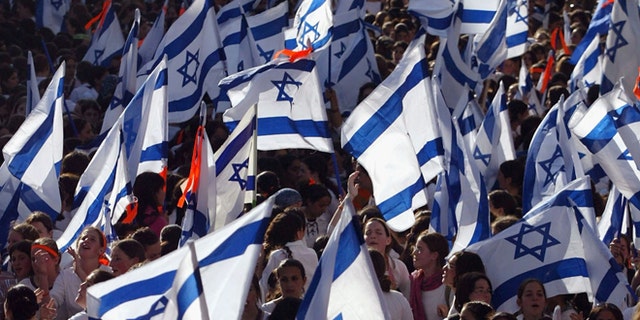 At the height of the 2016 election season, a group of around 160 Hispanic-American pastors representing Evangelical congregations from Connecticut to Oklahoma gathered last week in Washington D.C. to discuss an issue that has been batted about by both major party candidates.
It wasn't immigration. It wasn't the economy. It was U.S.-Israeli relations.
Organized by the Hispanic Israel Leadership Coalition (HILC) and held at the Israeli embassy, the purpose of the gathering was to "pray together, to consult with our Israeli and Jewish friends, and to strategize practical ways to help the Jewish state," HILC president, Pastor Mario Bramnick, told Jewish News Service (JNS).
According to JNS, Hispanic Evangelicals are emerging as the new powerhouse of Israel support.
With the Latino population in the U.S. growing at a rapid rate, both Jewish leaders and Evangelical pastors see the community as important to helping further political interests of Israeli among lawmakers in Washington.
Bramnick mentioned the HILC's opposition to the Iran nuclear deal, its successful lobbying to strengthen the Israel plank of the Republican Party's platform and its strong condemnation of resolutions adopted by mainline Protestant denominations, like the Lutherans and the Presbyterians, calling for divestment from Israel and a cutoff of U.S. aid to Israel.
The pastor added that the liberal position that these denominations take on social issues was connected to their perceived anti-Israeli stance.
"Just as they have strayed from what the Bible says about family and social matters, so too are they disregarding what God says about the Land of Israel belonging to the Jewish people," Bramnick said, according to JNS. "Once you reject God's word on some issues, it's only a matter of time before you do the same on other issues."
With 27 million Latinos eligible to vote next month, Bramnick said that the Hispanic Evangelical community could play a big role influencing U.S. policy toward Israel now and in the future.
While the majority of Latinos in the U.S. identify as Catholics, their numbers have dropped in recent years. In 2010, 67 percent of U.S. Latinos were Catholic, but by 2013 that number slid to 55 percent.
By contrast, 12 percent of Hispanics in 2010 were Protestant, but by 2013 that number reached 22 percent, according to the Pew Research Center.
Among evangelicals, Hispanics are the largest ethnic minority group – making up about 11 percent of the total population.
"[T]he number of Hispanic evangelical voters is growing quickly, and for many of them, Israel is an important issue on Election Day," Bramnick said.