Indian Muslims Appreciate Obama Remarks on 'Jihad'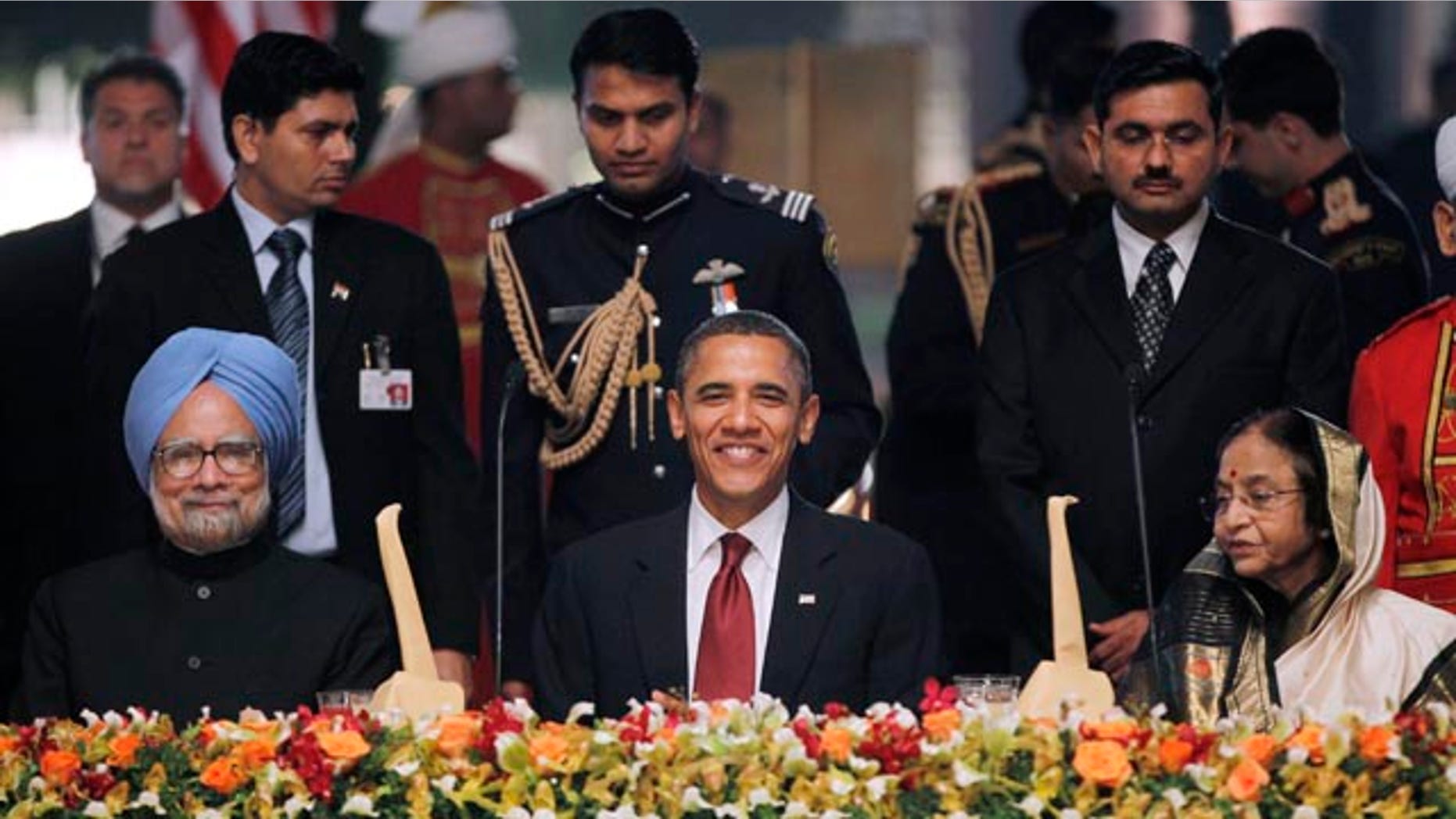 President Obama's remarks on the real meaning of "jihad" and the exploitation of Islam by extremists has gone over well with Muslim activists and opinion-makers in India, where the president is traveling on a three-day jaunt to the world's largest democracy.
In a town hall with students at St. Xavier College in Mumbai, India, on Sunday, Obama responded to a question about his views of jihad by saying that the term has a lot of meanings within Islam, but the overwhelming majority of the more than 1 billion Muslims in the world see their religion as one that reaffirms "peace and justice and fairness and tolerance."
"I think all of us recognize that this great religion in the hands of a few extremists has been distorted to justify violence towards innocent people that is never justified," Obama said, adding that Islam is one of the world's great religions and people of all faiths need to treat one another with respect and mutual dignity.
The reaction won favorable responses from leading Muslims in India, where Islam is the second largest religious with more than 160 million Muslims.
"Jihad can in no way assume the form of violence against the innocent and those who are perpetrating such violent acts have done great disservice to Islam," Kamal Farooqi, a prominent member of the All India Muslim Personal Law Board, which protects the use of Islamic Shariah law for Muslims in India, was quoted saying by the Times of India.
"To that extent President Obama is correct," Farooqi said.
Maulana Masood Madani, head of the Organization of Indian Scholars known as Jamiat Ulema-i-Hind, which also promotes Muslim issues in India, also agreed that Obama gets it.
"It's true that jihad has been wrongly interpreted by some people; however, I don't know by what yardsticks the US brands someone a jihadi or non-jihadi," said Madani, who is a parliamentarian.
"He is right -- jihad originally meant struggle against injustice, it does not mean killing the innocent," said Parliamentarian Rashid Alvi, who told the Times of India that Al Qaeda or Lashkar-e-Taiba do not represent Islamic interests.