IG report: DOJ official sought Clinton campaign job for son, then shared case info with Podesta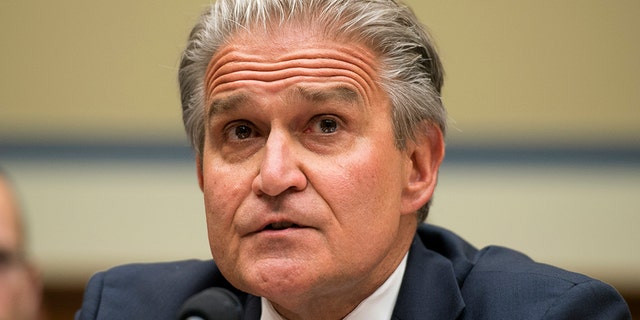 NEWYou can now listen to Fox News articles!
The Justice Department inspector general report released Thursday faulted a former DOJ official for sending then-Hillary Clinton campaign chairman John Podesta a "heads up" about the release schedule for Clinton's emails -- as he also tried to get his son a job with the campaign.

Inspector General Michael Horowitz's report found that former Assistant Attorney General Peter Kadzik demonstrated "poor judgment" in failing to recognize appearances of a conflict of interest or properly recuse himself from investigations related to Clinton during the 2016 presidential campaign.

The report, which looked at the FBI and DOJ's handling of the Clinton email investigation, found that Kadzik asked Clinton campaign spokesman Brian Fallon in April 2015 for a job for his son -- while Kadzik was involved in discussions about Clinton-related matters.

"Hope all is well with you, [Fallon's wife], the kids, and the candidate," Kadzik said in response to an email from Fallon. "Let me know if you or someone else needs a great assistant; my 25 year old son is ready for [Clinton]." A job was not offered to Kadzik's son.
The IG report said Kadzik should have recused himself from Clinton matters at that point or disclosed the circumstances to supervisors, which he did not.
Less than a month later, Kadzik emailed Podesta informing him of the schedule for the release of Clinton's emails. Kadzik and Podesta have a "long standing personal and professional relationship," after Kadzik served as Podesta's lawyer in 1998 during Independent Counsel Ken Starr's investigation into President Bill Clinton.

The May 2015 email, titled "heads up," was later released by WikiLeaks in the days leading up to the 2016 election. The email read:

"There is a [House Judiciary Committee] oversight hearing today where the head of our Civil Division will testify. Likely to get questions on State Department emails. Another filing in the FOIA case went in last night or will file in this am that indicates it will be awhile (2016) before the State Department posts the [Clinton] emails."

While the information had been released publicly, the report found that Kadzik did not know if the information had been filed or made public when he sent the email.

"His willingness to do so raised a reasonable question about his ability to act impartially on Clinton-related matters in connection with his official duties," the report said, although it concluded that because the information was public, Kadzik did not misuse his official position.

DOJ leadership later decided in November 2016 that Kadzik should be recused after the email became public. But Horowitz's office found that Kadzik "failed to strictly adhere to this recusal" and forwarded several Clinton-related emails within the department.
IG REPORT ON CLINTON EMAIL PROBE REVEALS FBI AGENT'S 'STOP'-TRUMP TEXT, CALLS COMEY 'INSUBORDINATE'

The DOJ's Office of Professional Responsibility later conducted an inquiry in December 2016, which found that he did not send privileged or confidential information to Podesta. Kadzik left the DOJ in January 2017.

The IG report faults a number of FBI and DOJ officials for their actions in handling the Clinton probe, even criticizing former FBI Director James Comey's behavior as "insubordinate."
The report also flagged anti-Trump text messages by various bureau employees.
The FBI, in its response to the review, said the inspector general "found no evidence to connect the political views expressed by these employees with the specific investigative decisions."
Fox News' Alex Pappas contributed to this report.