If Roy Moore is expelled from the Senate, he'd be the first since Civil War-era
As the sexual assault allegations against Roy Moore came to light, Washington Republicans looked for ways to handle their potential colleague.
Moore, who had the backing of former White House chief strategist Steve Bannon, is the Republican nominee for Attorney Gen. Jeff Session's former Alabama Senate seat.
Republican voters in Alabama could elect Moore, 70, in the Dec. 12 special election, choosing the candidate who has been accused by multiple women of sexual misconduct over Democratic candidate Doug Jones. If that's the case, Sen. Cory Gardner, the National Republican Senatorial Committee chairman, said the Senate should expel Moore when he's sworn into office.
How many senators have been expelled and why?
A total of 15 senators have been expelled since 1789 with the latest senators kicked out in 1862.
The first expulsion was Sen. William Blount of Tennessee in 1797. Blount, a signer of the U.S. Constitution, was expelled due to his "disloyalty to the United States."
His case began after then-President John Adams obtained a letter from Blount that included his "thinly disguised desire" to have Native Americans attack the Spanish-held Florida and Louisiana and have those territories transferred to Great Britain. Blount had apparently fallen under financial hardship at the time.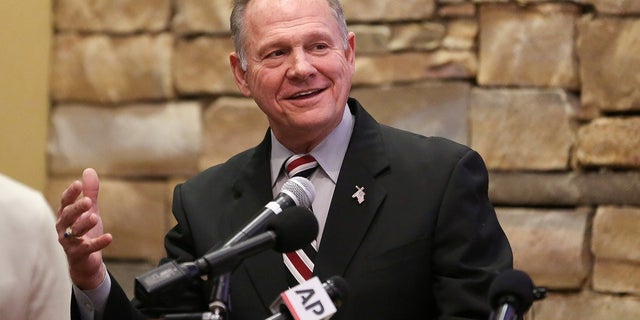 Aside from Blount, 14 other senators were expelled between 1861 and 1862 for "support for the Confederate rebellion."
Those senators include: Jesse D. Bright of Indiana; Waldo P. Johnson of Missouri; Trusten Polk of Missouri; John C. Breckinridge of Kentucky; Louis T. Wigfall of Texas; John Hemphill of Texas; Charles B. Mitchel of Arkansas; William K. Sebastian of Arkansas; Alfred O.P. Nicholson of Tennessee; James Chesnut, Jr. of South Carolina; Thomas Bragg of North Carolina; Thomas Clingman of North Carolina; Robert M.T. Hunter of Virginia and James M. Mason of Virginia.
The Senate ultimately reversed its decision to expel Sebastian in 1877, but he had already died.
What about in more modern times?
The process to expel senators has occurred in more recent times – but unsuccessfully.
Sen. Bob Packwood, R-Ore., resigned in 1995 after the Senate Ethics Committee unanimously voted to recommend expulsion. Packwood was found guilty by the committee of various sexual harassment and misconduct charges.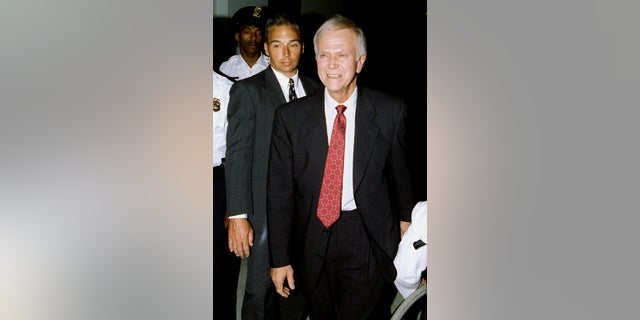 The Senate Ethics Committee also unanimously recommended expulsion for Sen. Harrison Williams, D-N.J., in 1981. Williams was indicted in 1980 on charges that included bribery, conflict of interest and conspiracy to defraud the U.S. Williams ultimately resigned from the Senate.
How does the expulsion process work?
The U.S. Constitution states, "Each House [of Congress] may determine the Rules of its proceedings, punish its members for disorderly behavior, and with the concurrence of two-thirds, expel a member."
Would it work for Moore?
Senate Majority Leader Mitch McConnell, R-Ky., would need to garner support of expulsion from at least 20 Republicans – assuming that all Democrats and independents would be on board.
That move would also almost certainly be a legal headache. A 1969 Supreme Court decision, Powell v. McCormack, dictated that the House of Representatives could not exclude an elected member who fit the constitutional requirements to serve. A key distinction though: the House then moved to exclude former Rep. Adam Powell – not expel him.
Expelling Moore would be an unprecedented move, Derek Muller, an election law expert and associate law professor at Pepperdine University School of Law, told Fox News.
"Expel him, but not others accused of wrongdoing over the course of their lives? Why him? What makes it different?" Muller said.