Housing, jobs in high-tax Connecticut could take hit in wake of GE move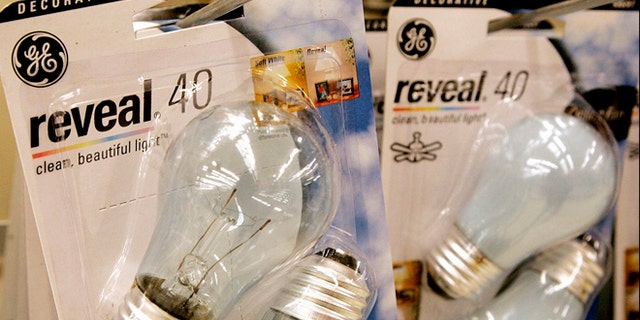 NEWYou can now listen to Fox News articles!
General Electric's big move to Boston this summer could mean much more than leaving an empty corporate campus behind.
Residents and small business owners in the tiny town of Fairfield, Conn. – home to GE's global headquarters for more than four decades – are bracing themselves for the collateral damage after the company announced last month it would be moving to Massachusetts and taking 800 jobs, millions in grants and opportunities for expansion with them.
But that's not even the half of it.
The trickle-down devastation triggered by GE's move is predicted to spare no sector. The real estate market is expected to suffer as residents pick up and leave for better job prospects. Small businesses and infrastructure projects also could start to see setbacks in the near future, as the high taxes blamed in part for GE's move remain.
"Probably half of the higher-end homes that used to house the GE executives will sit either unsold or foreclosed because no one else living in the area can afford them at their current price," Christopher Mills, president of C. Mills & Associates, which manages real estate portfolios nationwide, told FoxNews.com.
While there is a slight possibility a large company could swoop in and save the city, the odds aren't in Fairfield's favor.
"[It's] not likely to happen because the same tax and legislative hindrances that chased GE out will keep other companies away," he said. "Those hindrances are what have to be removed to prevent a localized depression."
GE, which has a market value of nearly $290 billion, made good on threats to leave Connecticut following two of the largest corporate tax hikes in the state's history in 2011 and 2015.
Massachusetts – often referred to as "Taxachusetts" -- ranks 25thin a 2016 Tax Foundation survey of positive tax climates in the U.S. Connecticut, though, comes in a distant 44th. Connecticut's corporate income tax rate stands at 7.5 percent but bigger companies have to pay more in corporate tax liability.
GE likely paid 9 percent due to surcharges on growth income. They'll pay 8 percent in Massachusetts, Jared Walczak, a policy analyst at the Tax Foundation, told Reuters.
Connecticut also has several corporate tax structures that are less favorable than other states, including rules that could put more of GE's global sales within the state's tax grasp. "Given the cost of corporate relocation, I suspect that GE anticipates substantial tax savings from the move," Walczak said.
Republican state lawmakers slammed Gov. Dannel Malloy and the Democratic-led legislature for driving away one of the state's largest employers.
"This is proof positive that the Democrat majority's fiscal plans are failures," Connecticut Senate Minority Leader Leonard Fasano said in a statement, blaming the state's tax policies and warning "many more businesses" could follow in GE's footsteps.
The hikes and bipartisan bickering about the state's long-term economic goals could hurt the state permanently. "Nothing is so hostile to business as uncertainty," Fred Carstensen, an economics professor at the University of Connecticut, wrote in the Hartford Business Journal. "Connecticut, it seems, has become the state of uncertainty."
Malloy tried to downplay the impact of a GE move on the state but admitted, "Taken as a whole, there is no denying that Connecticut has had more good days than days like today."
GE, which has a global workforce of more than 350,000 and ranks eighth on the Fortune 500, will be the largest publicly traded company based in Massachusetts.
David Lewis, president of Operations Inc., a human resources consulting company based in Connecticut, said "a move like this is a seismic event" for Fairfield. The move casts doubt and sends a message about whether the county is a viable place to do business, he told FoxNews.com.
GE's move, coupled with a threat by banking heavyweight UBS to leave nearby Stamford, Conn., raised real concern with residents who are worried what a mass corporate exodus could mean for the state. Connecticut – specifically Stamford -- has had the bad luck of housing the U.S. headquarters of two European banks that have been slammed following a series of debt crises. Prior to the financial crisis, RBS and UBS each set up large offices with huge trading floors in Stamford. UBS, whose arrival in Stamford helped spur redevelopment in the area, has since relocated staff to Manhattan, while RBS has slashed its staff.
"The state has had a problem with the way it has treated business overall for the last 10 years," Lewis said. "A lot of anti-business policies have raised the question whether the state is pro-business or not."
In a separate interview with WNPR, he said Fairfield would have a difficult time staying relevant following GE's move.
"Why would anyone pick Fairfield County to move their business?" Lewis said. "We have a high cost of living. We have a traffic issue that makes commuting into the county a challenge. ... Then there is the state government, who has a track record of passing mountains of anti-government legislation."
Chris Raveis, president of residential sales at William Raveis, Massachusetts LLC, told FoxNews.com that GE's decision to leave Connecticut delivered a powerful psychological blow to the entire area that will be felt for years.
"I think everybody wants to be optimistic, but at this point, they are very discouraged," he said, adding that reversing the damage could take some time.
Peter Gioia, an economist for the Connecticut Business and Industry Association, told the Hartford Courant, the "absolute, intense psychological impact" of GE's move should not be minimalized.
He added that the company's exit is "a glaring black eye for economic development."