Hillary Clinton will address Hispanic and black journalist groups this week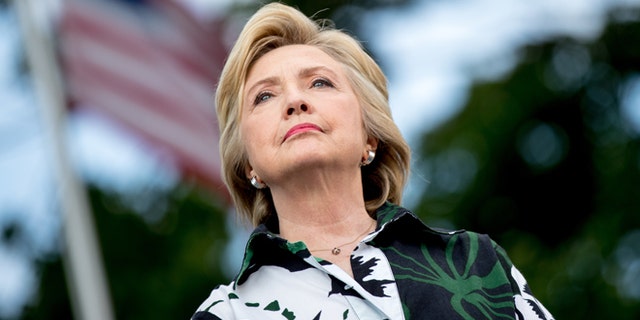 Just a week after becoming the first female presidential nominee in U.S. history, Democrat Hillary Clinton is slated to speak on Friday at a joint convention of the National Association of Black Journalists (NABJ) and the National Associated of Hispanic Journalists (NAHJ) in Washington.
The organizations, which focus their coverage on two minority groups that the Clinton campaign sees as crucial bases for her chances of winning the White House in November, are holding their conventions jointly.
"Throughout her campaign, Hillary Clinton has placed an emphasis on inclusion and has shown support for communities of color," NAHJ President Mekahlo Medina. "Her decision to support this event further shows her commitment to diversity, and we welcome her just as we've welcomed President George W. Bush and Mexican President Vicente Fox to previous conventions."
A spokesperson for NABJ told Fox News Latino that they have also extended an invitation to Republican nominee Donald Trump to speak at the convention, but at the time was unable to say whether or not the real estate mogul had accepted the offer to speak.
Clinton's speech later this week will make her just the latest in a long line of presidents and presidential hopefuls who have addressed either the NABJ or NAHJ conventions in the past.
"It is notable that Democratic presidential nominee Hillary Clinton has recognized the 2016 NABJ-NAHJ Convention as a vital gathering to discuss her platform and the issues impacting black and Latino communities," NABJ President Sarah Glover said in a statement. "Presidential nominees and U.S. presidents from both parties have attended NABJ annual conventions, including President Bill Clinton and President George W. Bush, and presidential nominees Barack Obama, Bob Dole and Al Gore. We're ecstatic to add the first woman nominee to our list."
Obama did not address the minority journalism groups four years ago, but did address them in 2008. Neither Republican presidential candidates Mitt Romney nor John McCain spoke to the minority groups.