Hilda Solis, Former Labor Chief, Wins Seat On Powerful L.A. County Board of Supervisors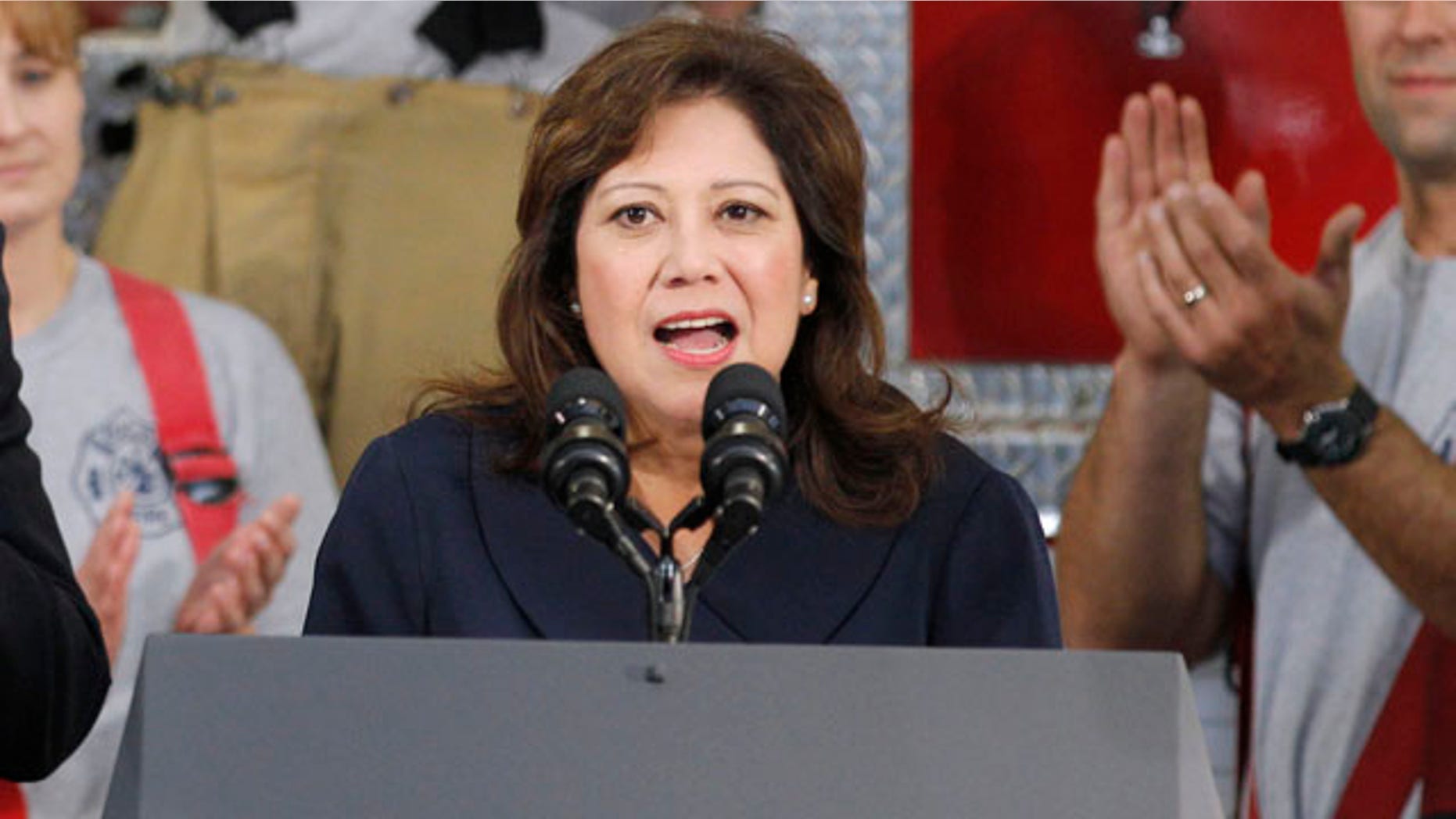 Former U.S. Labor Secretary Hilda Solis easily won a seat on the Los Angeles County Board of Supervisors, pulling in a commanding 67.65 percent of the vote with only 22 percent of votes counted late Tuesday night.
Her opponents, April Saucedo Hood and Juventino Gomez, received around 18 percent and 13 percent of the vote respectively.
The Board of Supervisors position is more powerful than it might appear.
"It has among the greatest powers of any local government in the country," said Louis DeSipio, a political scientist at the University of California, Irvine.
Each county district elects a supervisor, who has some 2 million constituents. The board is responsible for a plethora of services and programs in L.A. County, including public safety and health. The board has executive, legislative and quasi-judicial roles and the members can serve a maximum of three four-year terms.
Solis, who is 56, has racked up the support of major labor and business organizations and political leaders. And she had raised $765,000 by early May – much more than her rivals. Gomez, an El Monte city councilman who entered the race early this year, had raised $107,000 in the same time period.
The daughter of a Teamsters shop steward who grew up in La Puente, Calif., Solis resigned from her Cabinet post with the Obama administration in January of 2013, saying she had opted to leave Washington, D.C., after discussing the idea of returning to the Golden State with her family and close friends.
Throughout her campaign Solis was the front-runner, even as she campaigned under the cloud of a federal investigation into fundraising activities she reportedly was involved in as Labor secretary.
The Los Angeles Times reported that investigators were looking into whether Solis asked staff members to make contributions and to help with fundraisers for President Barack Obama's re-election campaign.
Follow us on twitter.com/foxnewslatino
Like us at facebook.com/foxnewslatino