Former U.S. Labor Secretary Hilda Solis Was Subject Of Federal Grand Jury Probe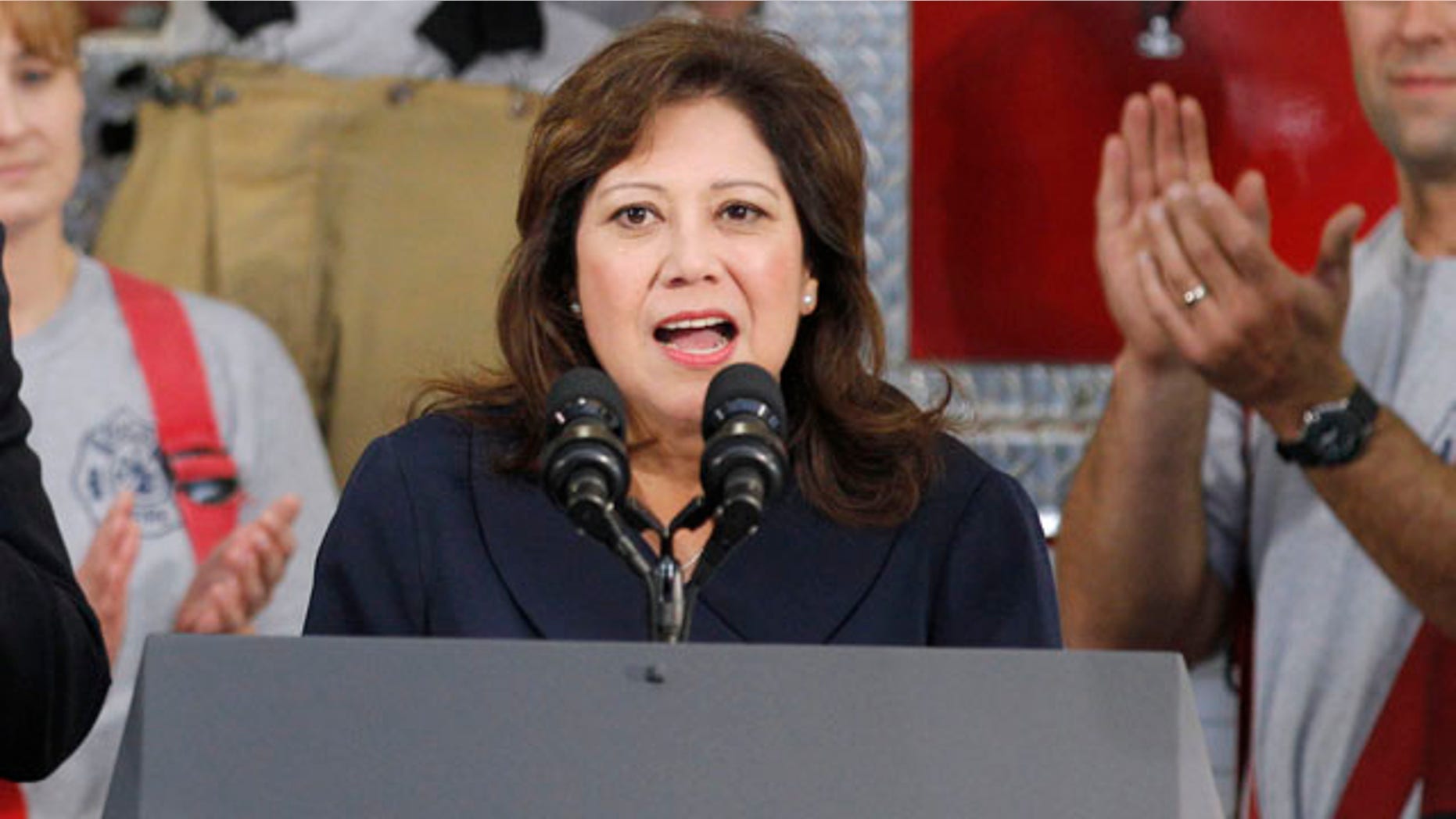 Former U.S. Labor Secretary Hilda Solis, who resigned to return to her native California and run for the 1st District seat on the Los Angeles County Board of Supervisors, was the subject of a federal grand jury inquiry last year regarding her role in a 2012 fundraiser for President Obama's re-election, according to the Los Angeles Times.
The newspaper article mentions the testimony of Rebecca Zapanta, described by the Times as "prominent in Latino political and philanthropic circles," which was delivered before a Washington D.C.
The outcome of the federal grand jury inquiry remains unclear, the Times said, adding that a campaign spokesman for Solis' run for the Board of Supervisors said she did nothing wrong relating to the Obama fundraiser. The Times said Solis declined to be interviewed regarding the grand jury inquiry.
Zapanta told the Times that Solis did nothing inappropriate when they spoke, and that their conversations revolved on family issues.
She called the investigation "silly" and "evil," the Times said.
Solis is considered a favorite to win the seat in November; the district is predominately Democrat.
The newspaper said of Solis: "She has relatively good name recognition and backing from the Democratic Party, as well as more than $500,000 in campaign contributions and support from labor, business, real estate and entertainment interests."
"Some observers say she could secure the seat in the June 3 primary without having to compete in a November runoff election," the newspaper said.
The Times had reported earlier this year that the FBI had made inquiries related to Solis' participation as keynote speaker at the fundraiser at La Fonda Supper Club in Los Angeles.
Investigators looked into phone calls she made before the fundraiser.
The newspaper said, citing anonymous sources, that in May, investigators asked state Sen. Kevin de León about a call from Solis asking him to support the fundraiser.
The newspaper added that campaign reports do not reflect any contributions by De Leon to the fundraiser.
The FBI met with Solis in 2012 before she resigned from the Obama administration.
The Times noted that Cabinet members and other federal officials may appear at fundraisers, but may not solicit campaign money.
Follow us on twitter.com/foxnewslatino
Like us at facebook.com/foxnewslatino