Harvard Professor Drops Out Of Democratic Presidential Race: 'The Party Won't Let Me Be A Candidate'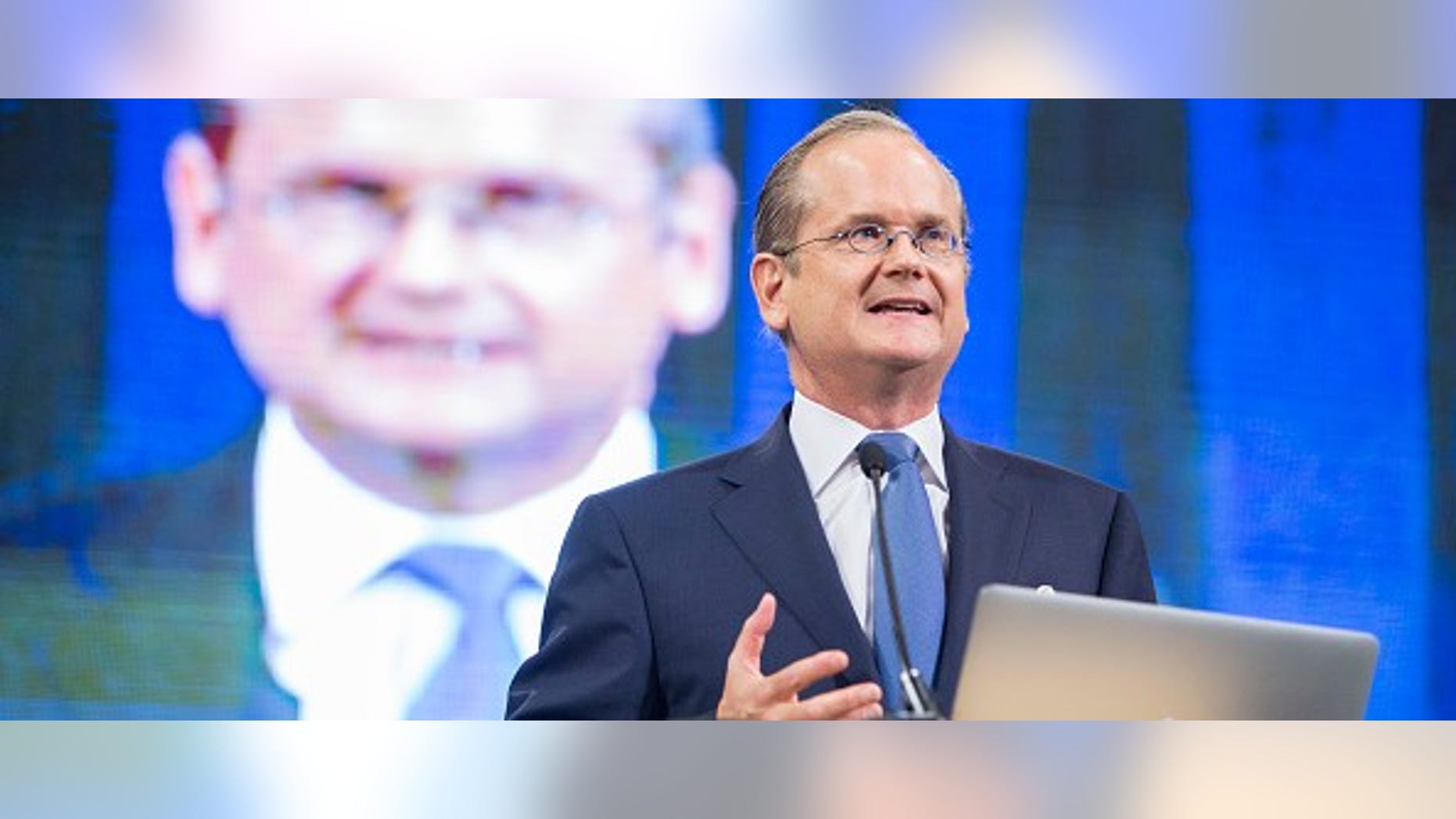 The liberal Harvard professor Larry Lessig said Monday heplanned to withdraw from the Democratic presidential race, sayingthe national party has implemented rules that keeps himout of the debates.
"I wanted to run as president as aDemocrat,†Lessig said in a video posted online."Because the values I champion are shared by allAmericans but especially by Democrats. But it is now clear that theparty won't let me be a candidate. And Ican't ask people to support a campaign that Iknow can't even get before the members of theDemocratic Party.â€
Said Lessig: "I must today end my campaignfor the Democratic nomination. And turn to the question of how bestto continue to press for this reform now.â€
Lessig, who was running a campaign to combat the"corruption†of the politicalsystem, announced in September he would run forpresident.
"Twelve weeks ago, we launched a campaign toput fixing our Democracy first at the center of this presidentialelection,†Lessig said in the video."I said that if we crowd-fund a million dollarsin less than 30 days, I'd run in the Democraticprimary for president and give every ounce of my energy to thecause of focusing America on this critical need.â€
Lessig acknowledged in Monday's video that"getting into the Democratic debates was theessential step in this campaign.â€
"I may be known in tiny corners of the tubesof the internet, but I am not well known to the American publicgenerally,†he said. "Our onlychance to make this issue central to the 2016 presidential electionwas to be in those debates.â€
Lessig said the national party has changed the rules for beingable to participate in the debate as he neared qualifying.
"Last week, we learned that the DemocraticParty has changed its rules for inclusion in thedebate,†Lessig said. "And under thenew rule, unless we can time travel, there is no way that I willqualify.â€
Explained Lessig: "Until this week, the rulewas three polls finding me at one percent in the six weeks prior tothe debate. Last week, we began to getclose — two polls foundme at one percent. One more, and I would be in the second debate,under the original rule. But under the new rule, the standard isthree polls at least six weeks before the debate. That means Iwould've had to qualified at the beginning ofOctober, which means nothing that happens now couldmatter.â€
"Under this new rule,†Lessigsaid, "I am just shut out.â€