Gun rights group sues Colorado governor over new laws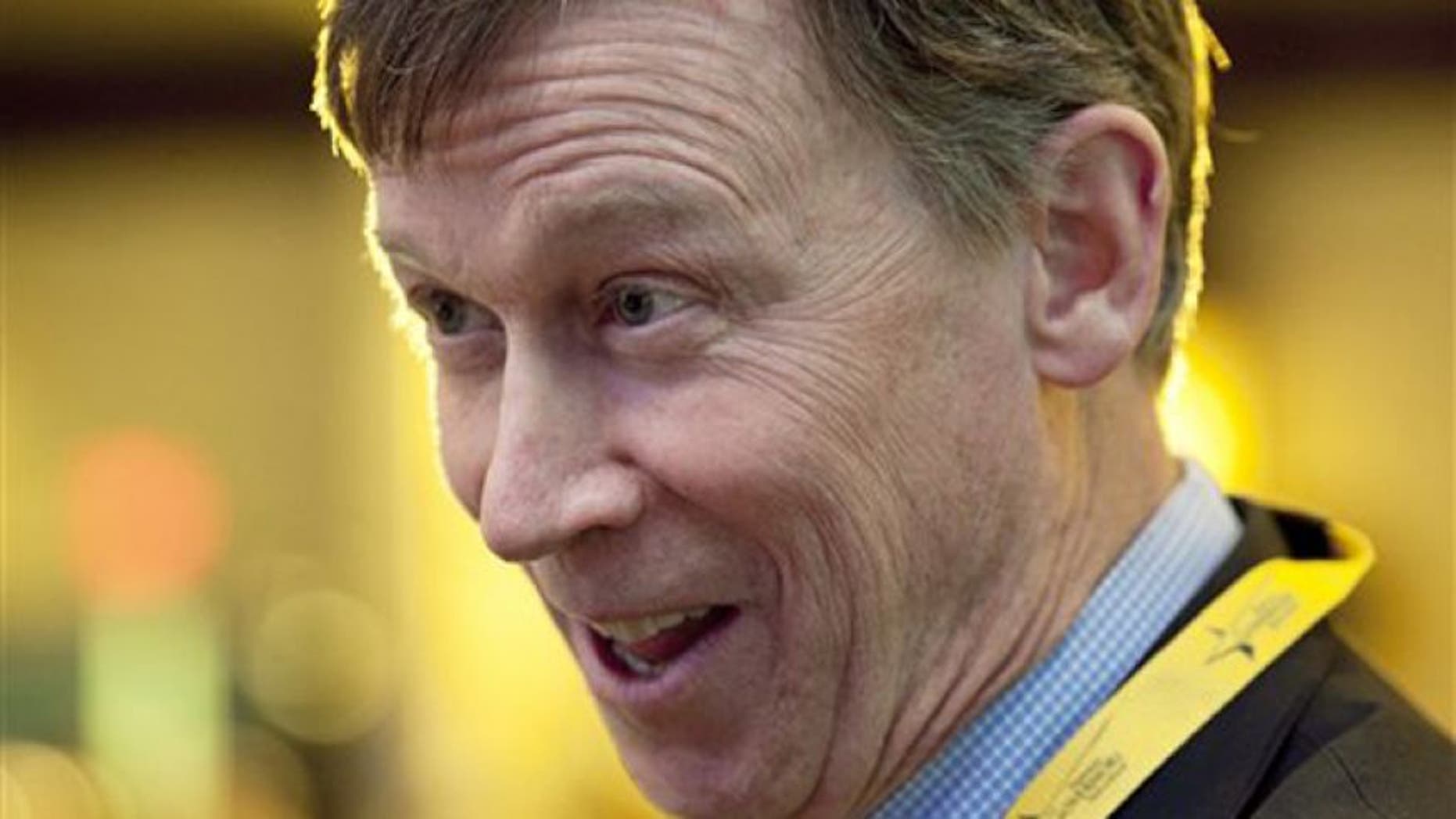 Colorado's largest state-based gun lobbying group has filed a lawsuit against Gov. John Hickenlooper over the strict new gun control measures he signed into law in the aftermath of last year's mass shootings.
Rocky Mountain Gun Owners filed the lawsuit in district court Sept. 4 in hopes of overturning what it says is unconstitutional legislation requiring extended background checks and restricting the size of ammunition magazines.
Dudley Brown, the group's executive director, said Tuesday the Windsor-based organization "will fight to keep the constitutional rights of Coloradans intact by challenging these laws on every front."
In May, sheriffs in 55 of Colorado's 64 counties filed a lawsuit, arguing the law's limits on ammunition magazines violate the Second Amendment's right to keep and bear arms. Most of the sheriffs behind the lawsuit represent rural, gun-friendly parts of the state.
The lawsuit contends the statute lacks clarity because it bans magazines that are "designed to be readily converted" to hold more than 15 rounds.
Colorado voters last week removed two Democratic state lawmakers from office — Senate President John Morse and Sen. Angela Giron — and replaced them with Republicans who are gun-rights supporters.
The two Democrats had supported expanded background checks and limits on ammunition magazines enacted in the state following Newtown and a July 2012 rampage in an Aurora, Colo., movie theater that left 12 dead and 70 wounded.
The recall drew national attention and became a proxy fight between gun control and gun rights forces. New York City Mayor Michael Bloomberg, an advocate for stricter gun laws with his group Mayor's Against Illegal Guns, contributed around $350,000 to the two Democrats. The NRA spent roughly the same amount opposing them.
The Associated Press contributed to this report.