Guide to State of the Union protests: Kente cloth, 'dreamer' guests, Dem boycotts
NEWYou can now listen to Fox News articles!
Democrats are scrambling to stage a wide range of protests during President Trump's prime-time State of the Union address – organizing boycotts, inviting guests meant to ding the White House and even coordinating special attire.
The plans have reached such a fever pitch that House Minority Leader Nancy Pelosi delivered a stern warning to House Democrats at a closed-door caucus on Tuesday, to play nice.
Pelosi advised Democrats against a walk-out. Sources in the room say Pelosi told members, "If you want to walk out, don't come." Further, she told Democrats to stand down and let Trump be "his slobbering self."
Several Democrats indeed are boycotting the address itself.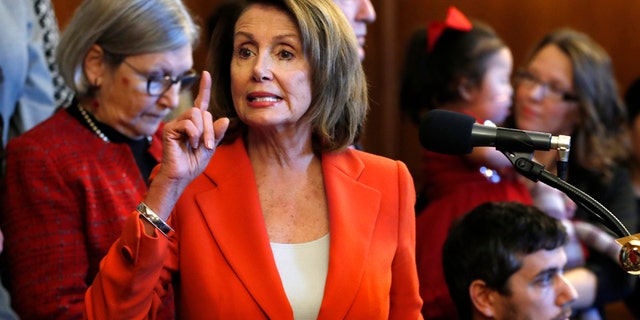 But members of the Congressional Black Caucus have appealed to those attending to reserve a stretch of seats early, with a memo indicating the caucus plans to present "a large and unified force visually" in the chamber.
This apparently includes plans to wear kente cloth attire, whose origins are connected to the African nation of Ghana, in protest of Trump's reported remark about "sh-thole" countries. However, CBC members suggested Tuesday that plans for the president's prime-time TV speech were still "evolving."
The caucus got an early start Tuesday morning with a "pre-buttal" to the president's address.
"The State of the Union is not a social function," said Louisiana Rep. Cedric Richmond, the caucus leader. "Some will boycott. Some will stare down racism, but we do it together."
Then there are the special guests. The president and first lady will have their own guests to highlight issues important to the White House. But members of Congress are doing the same thing.
Rep. Mark Pocan, D-Wis., plans to bring to the president's address a 2018 Democratic challenger for House GOP Speaker Paul Ryan's congressional seat.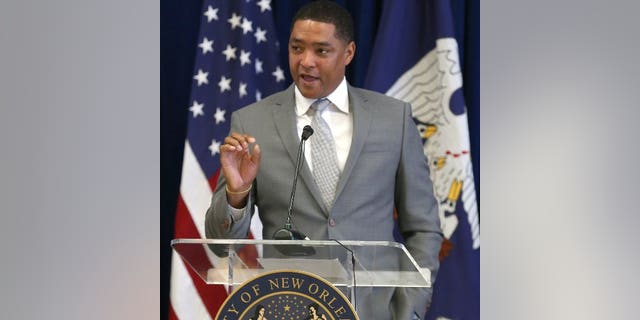 Pocan's announcement on Twitter that he's invited candidate Randy Brice was criticized by GOP Wisconsin Rep. Jim Sensenbrenner.
"This is an attempt to sow political discourse and deepen a divide in an already fractured political environment," said Sensenbrenner, who's asking Pocan to reconsider the invitation. "Creating a spectacle like this -- regardless of position or party -- is disrespectful and out of bounds. Worse, Mr. Bryce is using it as a tool to actively raise campaign funds."
Pelosi has invited a woman named Melody Klingenfuss, among the country's estimated 700,000 so-called 'dreamers' -- young people brought illegally to the United States as children and who hope Trump and Congress will continue to protect them from deportations, as former President Barack Obama did.
Klingenfuss is among dozens of 'dreamers' expected to attend.
"Tonight, when President Trump looks into the gallery during his State of the Union, he will see the dignity, courage and patriotism of dozens of DREAMers," said Pelosi, D-Calif.
Ahead of the CBC event, a handful of House Democrats had already announced they would boycott the speech, which is being held in their chamber.
"I cannot in good faith attend," said CBC member and California Democratic Rep. Barbara Lee, who said she'll instead join activists and others at a separate event that includes plans for the next phase of "the resistance."
Lee and other female CBC members who attended the group's event also dressed in black and planned to do so for the speech -- in solidarity with the #MeToo and #TimesUp anti-sexual assault movements.
At least four CBC members -- including Lee and California Democratic Rep. Maxine Waters -- have publicly said they won't attend the address.
Waters is scheduled to give an address rebuttal on BET. Waters' response is just one of nearly a half-dozen Democratic or progressive rebuttals planned for Trump's speech, including the official response from Rep. Joe Kennedy III, D-Mass.
Other boycotters, meanwhile, include Rep. Earl Blumenauer, of Oregon, and Pramila Jayapal, of Washington.
Jayapal made her announcement in a Twitter video in which she said she is going to a separate event where attendees will lay out a "progressive vision of our own America."
Fox News' Chad Pergram contributed to this report.