Gov. Andrew Cuomo finally agrees to debate Cynthia Nixon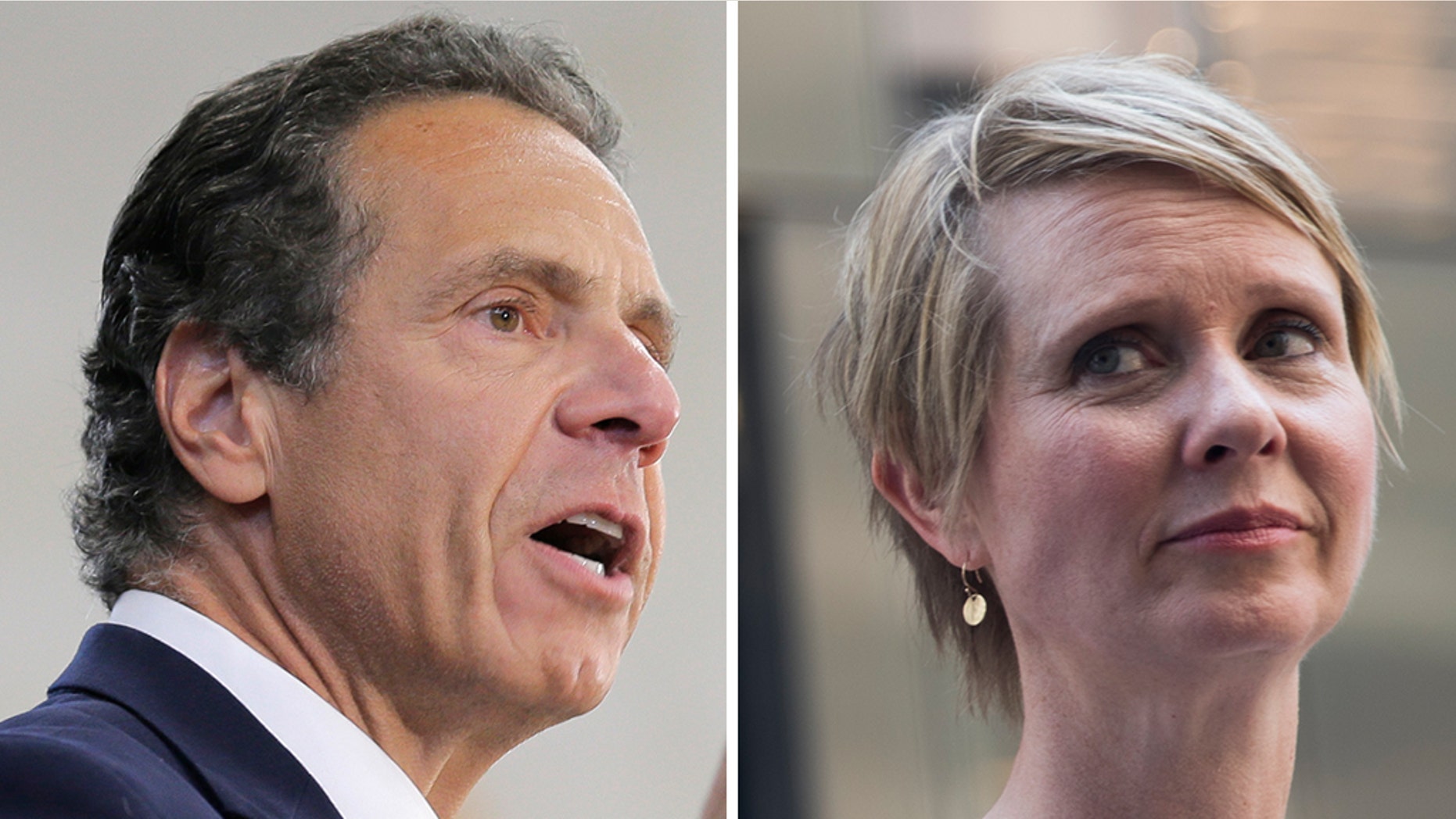 In a stunning move, Gov. Andrew Cuomo agreed to debate Democrat challenger Cynthia Nixon on Monday, after she spent months pressing the incumbent to agree to a face-off.
The forum is set for Aug. 29 at Hofstra U. and will air live on WCBS-TV and other CBS stations around the state, according to the Cuomo-controlled state Democratic Party.
The Nixon campaign quickly agreed to the debate, even though it said it had no role in negotiating the debate's rules.
TRUMP DARES CUOMO TO RUN AGAINST HIM IN 2020
"Cynthia will debate Governor Cuomo backwards and in high heels if she has to," said top Nixon strategist Rebecca Katz.