GOP state gains threaten Dems' national power source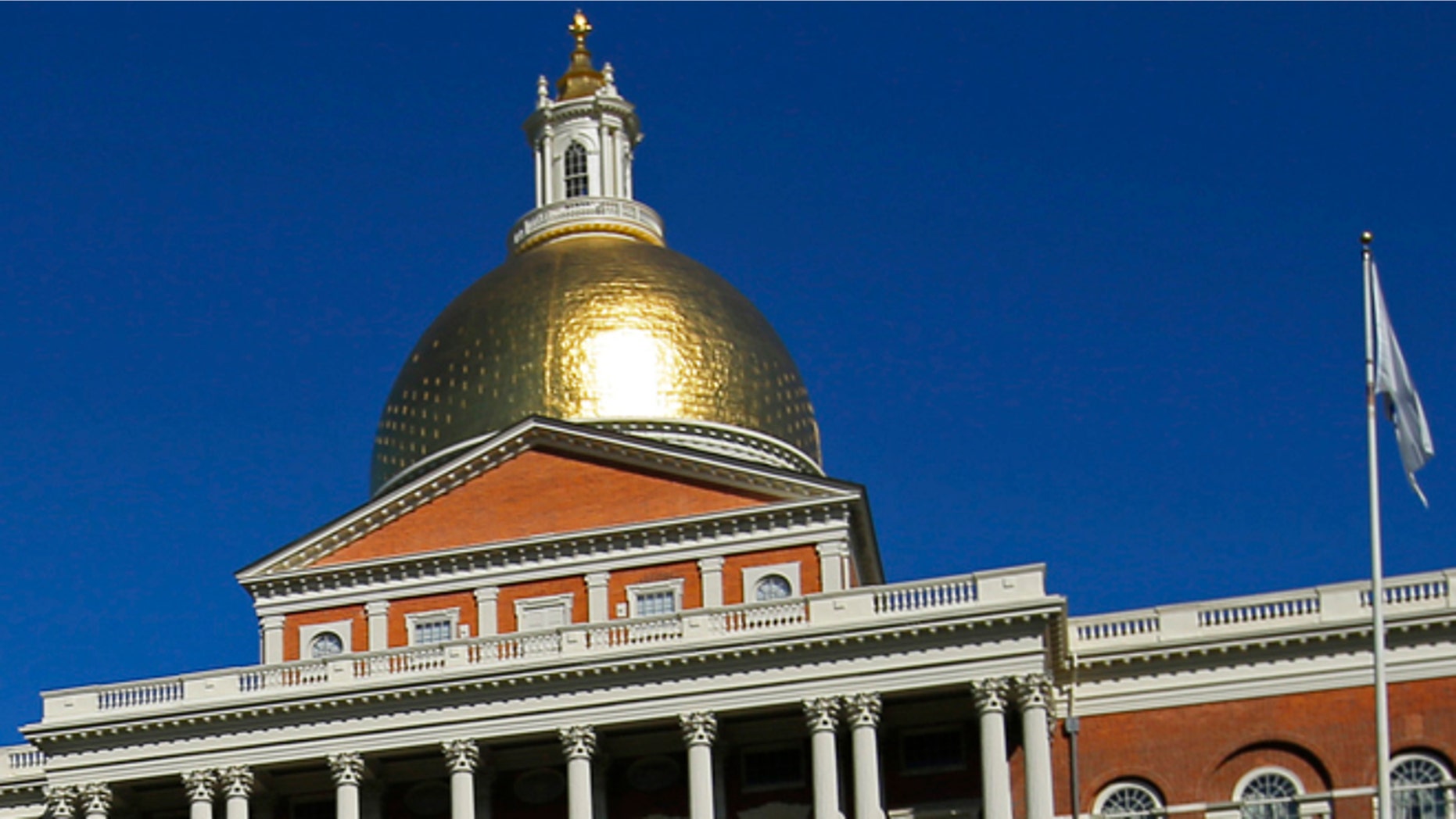 **Want FOX News First in your inbox every day? Sign up here.**
Buzz Cut:
• GOP state gains threaten Dems' national power source
• Christie to tout record as uniter in address today
• Romney works fast to rebuild campaign
• Warren gets her way, sinks nominee backed by Clinton groups
• 'Like my grandma offering me drugs'
GOP STATE GAINS THREATEN DEMS' NATIONAL POWER SOURCE
CHARLESTON, W.VA. -- West Virginia is reeling from a political earthquake. The last Republican to serve as speaker of the state House of Delegates, John William Cummins, left office 84 years ago. That was also the last time that both houses of the Mountain State's legislature were in Republican control. (By comparison, the U.S. House has changed hands eight times over the same span.) So despite trending Republican on the federal level for 14 years, few here believed that things would really change on the state level. But as the freshly stenciled doors attest, that's exactly what will happen on Wednesday. And while the change is breathtaking on the state level, West Virginia is just one part of the biggest political story almost no one is talking about.

The GOP now controls more state legislative chambers than at any point in the party's history: 68 out of 98 partisan state legislative chambers, up from 59 prior to the 2014 cycle. And while West Virginia still has a Democratic governor, 23 states have Republican chief executives and GOP-controlled legislatures compared to just seven for Democrats. And while much of that is a function of dismal years nationally for Democrats in 2010 and 2014, it also reflects a sea change in Republican thinking after the 2008 presidential election, when states began to matter to a party that had been almost singularly focused on the White House for three generations.

After the back-to-back beatings the party took in 2006 and 2008, the Republican State Leadership Committee and other groups like GOPAC and the he Redistricting Majority Project got deadly serious about winning on the state level. The goal, laid out by party leaders like former RNC Chairman Ed Gillespie, was to build a ground-up party as opposed to the prior Republican approach of trickle-down political prosperity. Given the clout of government worker unions in state politics, Democrats had ridden out Republican waves of the past secure in their state-level primacy. They could draw the new congressional maps, develop candidates and organize for the next cycle and advance their preferred policies. But after President Obama's win, Republicans decided it was time for payback. While Democrats shoveled everything they had at keeping the White House, they got swamped on the state level. That money and organization, combined with the new phalanx of energetic first-time office seekers spurred by outrage over Obama's agenda, proved unstoppable.

And the success hasn't just been in swing and red states. Republicans now control 31 governorships, including deep-blue states Massachusetts, Maryland and Illinois. Republicans control legislative bodies in Nevada, Maine, Minnesota, New Mexico and New Hampshire. And those defeats came after Democrats had tried to get back on offense in 2014, but mostly failed. As the National Council of State Legislatures reported "The GOP's November landslide gave the party control of both chambers in 30 states, the most since 1920. Republicans bagged 11 formerly Democratic chambers and gained roughly 290 new House and Senate seats for control of about 4,100 of the nation's 7,383 legislative seats." (Statescape has the breakdown by state and party here.)

And like many of the 29 other state legislatures that are beginning legislative sessions under Republican control this winter, West Virginia lawmakers are preparing a nightmarish list of legislation for Democrats. New restrictions on late-term abortion, tax cuts and regulatory rollbacks are all part of the plan, but so too are measures aimed at breaking up the still-potent collaboration between government worker unions, trial lawyers and the Democratic party. When Republicans here talk about tort reform and changes to union power similar to those that have already been put place in states like Wisconsin, Michigan and Indiana, they are talking about cutting off the multi-generation revenue stream for the Democratic Party.

While West Virginia Democrats say they are confident they can retake at least the House and retain the governorship in 2010 – "Nothing could be worse than Obama was for us," one longtime Democratic lawmaker told Fox News First -- the realization here is like it is in much of the country: Republicans have figured out how to pull the plug on the Democratic power source, and that means big trouble.

WITH YOUR SECOND CUP OF COFFEE...
On this day in 1929, legendary lawman of the Wild West, Wyatt Earp died in Los Angeles at the age of 80. Best known for the 1881 shootout that killed 3 members of the Clanton-McLaury gang at the OK Corral, the Earp brothers were found to have done no wrong, acting in official police capacity. That decision did not go down well with some residents however and the Earps popularity waned in Tombstone. The gunfight didn't closeout the feud either. Numerous counterattacks by the Clanton-McLaurys left Virgil Earp without the use of his left arm and a separate incident fatally wounded Morgan. After avenging Morgan, Wyatt traveled throughout the West speculating in gold mines. He ran a saloon in San Francisco, raised thoroughbreds in San Diego and eventually wound up as a consultant for Hollywood Westerns, coaching fledgling industry stars like William Hart and Tom Mix. Wyatt wasn't able to cash in on his fame however, which was to come after his death when a young journalist named Stuart Lake published Wyatt Earp: Frontier Marshall, a wildly fanciful biography that portrayed the gunman as a brave and virtuous instrument of frontier justice.

Got a TIP from the RIGHT or LEFT? Email FoxNewsFirst@FOXNEWS.COM

POLL CHECK
Real Clear Politics Averages
Obama Job Approval: Approve – 44.3 percent//Disapprove – 52 percent
Direction of Country: Right Direction – 28.1 percent//Wrong Track – 64 percent

CHRISTIE TO TOUT RECORD AS UNITER IN ADDRESS TODAY
In what will be a closely watched speech ahead of his expected 2016 rollout, Gov. Chris Christie, R-N.J., delivers his annual State of the State address in Trenton, today. Christie, who has often pointed to his prowess in governing the deep blue state in contrast to Washington's gridlock will hit continue that theme. A preview of the potential presidential candidate's address touts 5 years of "effective governing, priority setting, and fights with a Democrat-controlled legislature that have still resulted in far-reaching reforms." Christie will point to a record of holding down spending, pension reform, teacher tenure and merit pay reform and property tax controls. He will also remember where New Jersey was prior to his taking office in 2010 and how far the state has come since then as well as laying out an agenda for the upcoming legislative session. With 2016 in mind, a video preview of the address was released on the Web Monday. In it, Christie narrates a message of diversity and core values "Our Dreams Are The Same" that could double as a national campaign theme.

[Gov. Mike Pence, R-Ind., and Gov. Scott Walker, R-Wisc. are also giving State of the State addresses today in their respective states.]

Christie faces economic challenges in N.J. - AP: "As he casts his eye toward a potential presidential bid, New Jersey Gov. Chris Christie must also take on some work at home. First up: a statewide address expected to touch on nagging economic issues that could complicate his political plans. Observers expect Christie to use his fifth State of the State address today to define his tenure as governor on his own terms, while not missing the chance to articulate his rationale for a potential run for president…Christie's top political adviser, Mike DuHaime, said that the governor's timeline for making his decision has not changed and that recent activity by other potential candidates plays no role in his timetable."

Christie bags big Texas bundler - NY Observer: "[A]s soon as the end of this week, [Chris Christie for President] will announce that Dallas investor Ray Washburne will be its new finance chair, tasked with raising the $80-100 million it is expected to cost to win the GOP nomination. Mr. Washburne most recently served as the Republican National Committee finance chairman, taking the reins after the party's failure to win the White House in 2012"

GOP donor sets table for Christie, 2016 on menu - WSJ: "One of Chris Christie's top supporters is organizing a dinner for him later this month, in a move to drum up support for a potential 2016 presidential bid by the New Jersey governor. Ken Langone, co-founder of Home Depot and a major Republican donor, will be organizing the dinner for Mr. Christie, according to people familiar with the planning. The event was described as informal and was expected to take place in New York City."

ROMNEY REACHES OUT TO RESET CAMPAIGN NET FOR 2016
WaPo: "Mitt Romney is moving quickly to reassemble his national political network, calling former aides, donors and other supporters over the weekend and on Monday in a concerted push to signal his seriousness about possibly launching a 2016 presidential campaign. Romney's message, as he told one senior Republican, was that he 'almost certainly will' make what would be his third bid for the White House…Romney's activity indicates that his declaration of interest Friday to a group of 30 donors in New York was more than the release of a trial balloon. Instead, it was the start of a deliberate effort by the 2012 nominee to carve out space for himself in an emerging 2016 field also likely to include former Florida governor Jeb Bush, New Jersey Gov. Chris Christie and Wisconsin Gov. Scott Walker. Romney has worked the phones over the past few days, calling an array of key allies to discuss his potential 2016 campaign."

First in the nation phone call - WashEx: "On Saturday morning, Romney phoned Tom Rath, a former senior adviser in New Hampshire, to give him a personal update. According to Rath, Romney confirmed 'he is taking a look at this, he's giving it serious consideration, thinking about what it would mean, what it would take to get involved.'"

May speak with other Sixteeners at RNC Winter Meeting this week - "Governor Romney is one among several prominent Republican officials, and leaders, who were invited." – RNC Communication Director Sean Spicer

Former running mate Ryan stands aside - AP: "Republican Rep. Paul Ryan announced Monday that he will not run for president in 2016, instead focusing on his work as chairman of a powerful tax-writing committee in Congress. Ryan, of Wisconsin, was the Republican candidate for vice president in 2012…'After giving it a lot of thought, I've decided not to run for president,' Ryan said in a statement. 'Our work at the House Ways and Means Committee over the next few years will be crucial to moving America forward, and my job as chairman deserves undivided attention.'"

Cruz pans Romney re-entry - Buzzfeed: "Texas Sen. Ted Cruz, another potential 2016 candidate himself, called Romney a 'decent and honorable' man but said that he personally believed there needed to be a more conservative candidate in the next election. Cruz told reporters. 'There are some who believe that the way for Republicans to win is to run to the mushy middle; electoral history disproves that thesis. Indeed every time we've done that we've lost.'"
PAUL NH VISIT TO FOCUS ON GUNS, COMMON CORE
The Hill: "Sen. Rand Paul [R-Ky.] will visit the early voting state of New Hampshire on Wednesday to meet with business leaders, political leaders and activists ahead of a potential run for the Republican presidential nomination in 2016. According to an email from RAND PAC, the political action committee backing Paul, the Kentucky Republican will focus on two issues in particular that are important to grassroots voters: guns and Common Core education standards. Paul will hold a Second Amendment Supporters event at the Londonderry Fish & Game Club at noon on Wednesday. Later in the day, he'll hold a question and answer session on Common Core education standards. Common Core could be an important issue in the fight for the Republican presidential nomination in 2016."

RUBIO: BRING ON THE 'QUALITY' PRESIDENTIAL CANDIDATES
USA Today: "Who says the GOP presidential race is getting crowded? Not Marco Rubio. 'The more quality people who run for president the better, because it gives us a chance to debate these ideas,' the Florida senator said Monday on CBS This Morning as he launched his book tour. Rubio, who is weighing his own presidential bid, said Jeb Bush and Mitt Romney would be 'formidable candidates' should they decide to seek the White House. He noted both could raise lots of money and put together strong campaign operations. But Rubio insists that if he jumps into the race 'it won't be against anyone' and that it would be about the policy prescriptions he puts forth in [his book] American Dreams: Restoring Economic Opportunity for Everyone."

WARREN GETS HER WAY, SINKS NOMINEE BACKED BY CLINTON GROUPS
Bloomberg: "Over the weekend, Antonio Weiss asked not to be re-nominated for the job of Undersecretary of Domestic Finance at the Treasury Department. It was a major coup for the Senate Democrats who had opposed the nomination, led by Massachusetts Senator Elizabeth Warren, eventually including one-fifth of the caucus."

Clintonites protest - Boston Globe: "The fractures in the party remained even after Weiss's withdrawal. 'Antonio Weiss's sin was wanting to be a public servant,' tweeted Jim Kessler, the senior vice president for policy at Third Way, a Washington-based centrist think tank founded by staff members of former President Bill Clinton. Supporters of Weiss accused [Sen. Elizabeth Warren] of misrepresenting his experience for political points and unfairly pigeonholing him. They argued his liberal beliefs and focus on the middle class actually fell in line with Warren's."

AFTER PUBLIC THREATS, OBAMA AND GOP LEADERS HUDDLE IN PRIVATE
NYT: "In the halls of the White House and the corridors of the Capitol, there was a stark dissonance last week between President Obama's rhetoric of consensus and compromise and his confrontational actions, offering the first glimmers of the president's strategy for engaging with a Republican Congress that holds the fate of his agenda in its hands. On the first day of the 114th Congress, Mr. Obama sat in the Oval Office and said his message to the new Republican Congress would be, 'Let's figure out how to work together.' Only about two hours earlier, his press secretary, Josh Earnest, told reporters that the president intended to veto the first two pieces of legislation Republicans in the House of Representatives were planning to pass: to authorize the Keystone XL oil pipeline and to redefine a full-time worker under the Affordable Care Act…But by insisting that he wants to collaborate with Republicans, the president, who will host congressional leaders of both parties at the White House on Tuesday, also hinted that there is negotiating room beyond those threats."

McConnell brings Lee into leadership fold - WashEx: "From Tea Party agitator to leadership insider, Sen. Mike Lee [R-Utah,] is now counselor to Senate Majority Leader Mitch McConnell. The Utah Republican is steering committee chairman, a post that often comes with a seat in leadership. But McConnell wasn't obligated to bring Lee into the fold last week, when he appointed him as one of four counsellors to the Republican leadership…. Lee and McConnell hardly have a chummy history, although the majority leader shrewdly keeps potential enemies close….[Lee] defied McConnell when he joined forces with Sen. Ted Cruz, R-Texas, and conservative groups in a bid to leverage a partial government shutdown to derail Obamacare….Lee's decision to join McConnell's cabinet marks a departure from his carefully constructed outsider image. Lee's supporters downplay the move, saying it puts the senator in a position to accomplish his primary goal of advancing conservative reforms."
OBAMA FAVORITE KAMALA HARRIS LAUNCHES SENATE BID
LA Times: "Attorney General Kamala Harris announced Tuesday morning that she plans to run for the U.S. Senate seat being vacated by Barbara Boxer [D-Calif.,] and immediately began raising money for what is expected to be a costly political campaign. 'I'm excited to share with you that I'm launching my campaign to represent the People of California in the United States Senate,' Harris wrote in an email to supporters. 'Your support has been crucial to me every step of the way, and I'm asking you to help me build a grassroots campaign that reaches every community of California.' Harris immediately started fundraising for a 2016 bid on Tuesday, soliciting contributions of $2,600 for her run. Harris has cultivated a national profile among liberals, a popularity that her supporters hope she can tap to raise the tens of millions of dollars raised by Sen. Elizabeth Warren of Massachusetts or unsuccessful Texas gubernatorial candidate Wendy Davis."

Newsom out - "It's always better to be candid than coy. While I am humbled by the widespread encouragement of so many and hold in the highest esteem those who serve us in federal office, I know that my head and my heart, my young family's future, and our unfinished work all remain firmly in the State of California --- not Washington D.C. Therefore I will not seek election to the U.S. Senate in 2016." – Gavin Newsom , D-Calif., in Facebook statement.
'LIKE MY GRANDMA OFFERING ME DRUGS'
Business Week reports White Castle has begun offering a veggie version of the venerable chain's beef belly bombers. Still an anomaly among other fast food chains, Burger King offers one, Wendy's does not and McDonalds has tried to launch them over the years with little success. White Castle Vice President Jamie Richardson expects the limited-time offering to attract new customers to the chain. Veggie sliders were among the top suggestions by consumers. A team of sandwich enthusiasts reviewed the vegetable patties for NPR and found them, well... weird, but "not bad." Said one: "White Castle offering a veggie burger is like my grandma offering me drugs. Doesn't seem right, but I'm not gonna say no."

Chris Stirewalt is digital politics editor for Fox News.  Want FOX News First in your inbox every day? Sign up here.